Zelensky spoke with Erdogan about the exchange, the Zaporizhia Nuclear Power Plant and Russia's pseudo-referendums.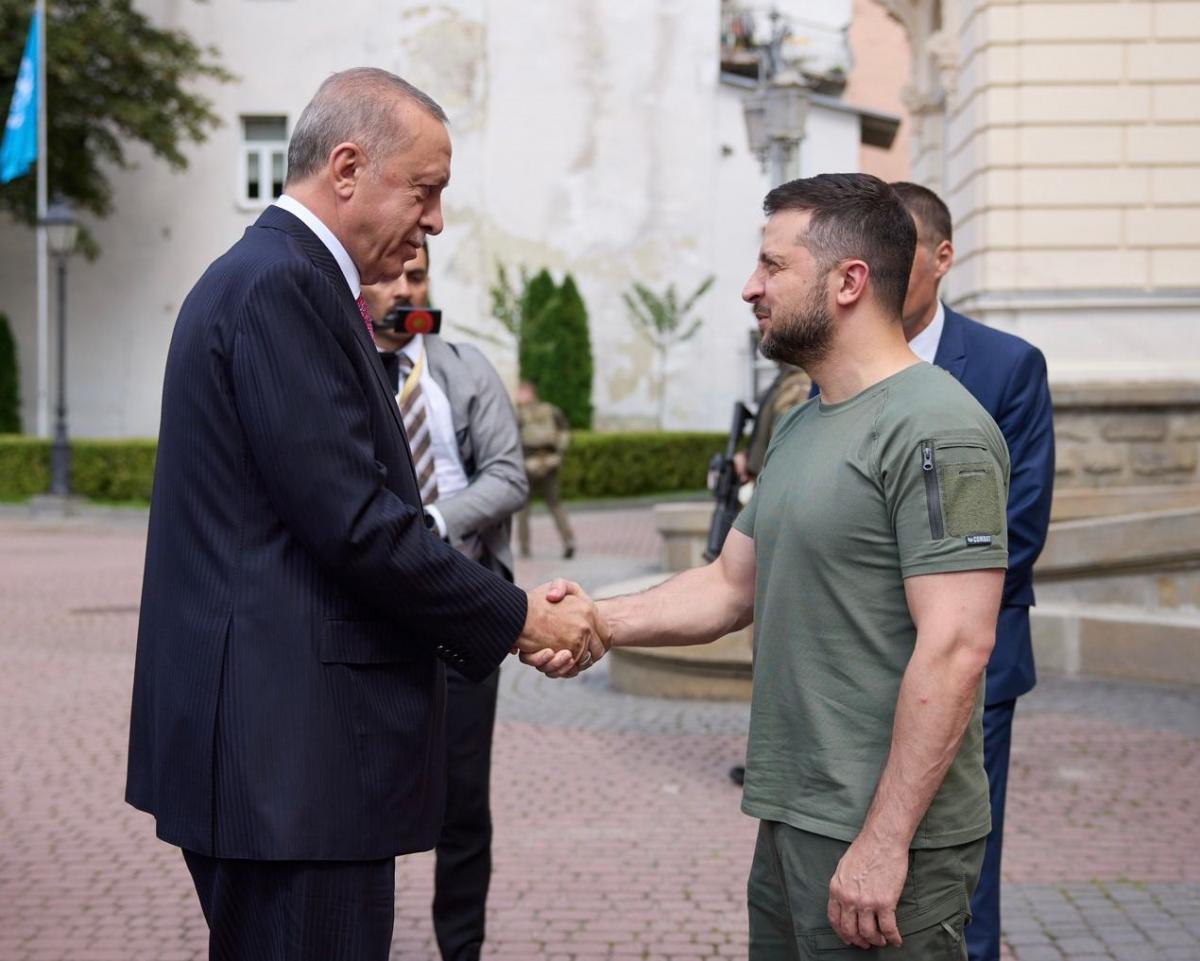 President of Ukraine Volodymyr Zelensky held another telephone conversation with President of the Republic of Turkey Recep Tayyip Erdogan.
This is reported press office Office of the President.
It is noted that Zelensky highly appreciated Erdogan's personal role in organizing the recent exchange of prisoners of war and providing asylum in Turkey to Ukrainian commanders.
At the same time, the Turkish president assured that all necessary conditions would be created for the released, as well as for relatives who would visit them in Turkey.
The President of Ukraine also thanked Turkey for its principled position regarding the non-recognition of pseudo-referendums carried out by the occupiers in the occupied Ukrainian territories. He once again called on the world community to give the most severe response to Russia's actions.
The key role of Turkey in organizing the work of the "grain initiative" was also noted, within the framework of which 235 ships with 5.4 million tons of agricultural products intended for the countries of Asia, Europe and Africa have left Ukrainian ports.
The parties also expressed their hope for further unimpeded operation of grain corridors.
In addition, Erdogan expressed his readiness to assist international efforts to prevent a nuclear threat in the context of the situation at the Zaporozhye nuclear power plant.
Release of Ukrainian prisoners: what is known
On September 21, 215 defenders of Ukraine were released from Russian captivity.
In particular, 5 commanders were released: Azov commander Denis "Redis" Prokopenko, Azov deputy commander Svyatoslav "Kalina" Ponomar, Azov senior officer Oleg Khomenko; Commander of the 36th Separate Marine Brigade Sergei "Volyn" Volynsky and Commander of the 12th National Guard Brigade Denis Shlega.
They are in Turkey under the personal patronage of President Recep Tayyip Erdogan and will remain there until the end of the war. Now they are undergoing medical examinations.
About 800 servicemen of the Azov regiment now remain in Russian captivity, of which more than 40 are women, some of whom are pregnant.