Now these citizens of Ukraine are forcibly transported to remote regions of Russia.
Russia deported more than 1 million 600 thousand citizens of Ukraine from the occupied Ukrainian territories.
About it informed Ukrainian President Volodymyr Zelensky addressing the Organization of American States.
"We have no doubt that we will win this war and be able to defend the independence of Ukraine. Daily victories at the front and dozens of liberated cities and villages of Ukraine prove this," the president said.
He stressed that now there is only one question for Ukraine: how many more Ukrainian citizens will Russia have time to kill before admitting defeat. "How long will Russia have time to steal grain, resources, industrial enterprises from Ukraine, which the invaders simply dismantle and take to Russia, as well as people. They steal people. More than one million six hundred thousand Ukrainians have already been deported to Russia. They are scattered throughout the territory of this state. Scattered in remote regions of Russia. Many of them had their documents taken away, many of them went through the terrible filtration camps of the occupiers, where they were mocked and intimidated," Zelensky stressed.
Read also: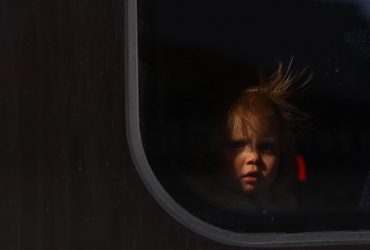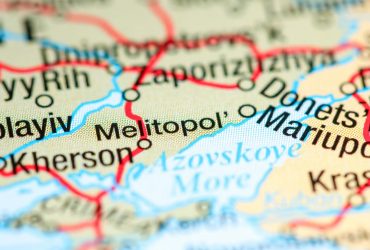 The head of state said that everything is being done to liberate Ukrainian land in order to save all Ukrainians from the Russian invasion as soon as possible. "We are doing everything to put an end to the long list of Ukrainian victims that Russia is creating. And that is why I am turning to you. We need your support to accelerate peace for our people," the president said.
Deportation of Ukrainians to Russia
Before the deportation of peaceful Ukrainians, the invaders force them to pass through the so-called filtration camps. There they are interrogated, forced to undress in order to check their tattoos, and force is often used. Some people from such camps do not return.
In addition, Russian troops abduct and deport Ukrainian children, who are then given up for illegal adoption in Russia. The procedure for such "adoption" provides for the destruction of all documents and information about the natural parents, allows the change of name.
On September 1, Deputy Chairman of the Verkhovna Rada Committee on Humanitarian and Information Policy Pavel Sushko said that since the start of the full-scale war, at least 557,000 Ukrainian children have been illegally taken to Russia.
On September 11, the Ministry of Reintegration announced the return to Ukraine from Russia of 31 children taken out by the occupiers.
You may also be interested in the news: