The visual style of the game combines photorealism and hand-drawn elements.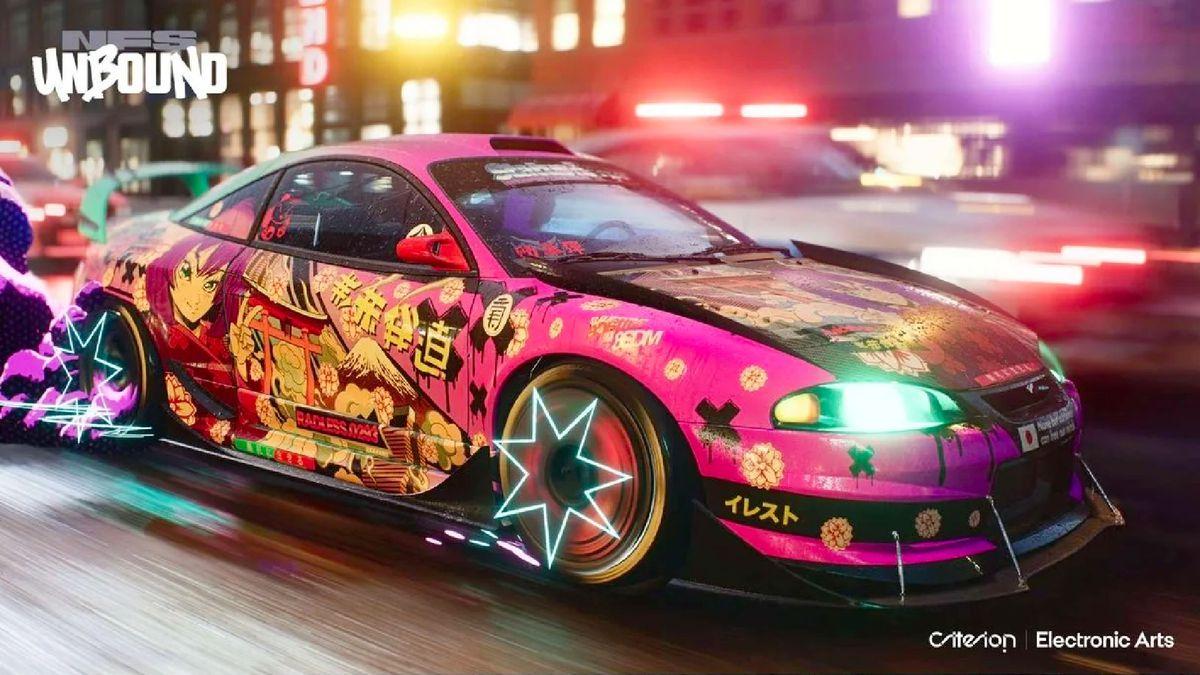 Insider Tom Henderson was right: the players really did not have to wait long for the official announcement of Need for Speed. Studio Criterion Games and publishing house Electronic Arts have published the first trailer for the new part of the famous racing franchise. It showed an unusual visual style, chases, different cars and several characters. The developers have also announced the release date.
The continuation of the series is called Need for Speed ​​Unbound. The game will be released on December 2, 2022 on PC, PlayStation 5, Xbox Series X and Series S. The first video showed the unusual visual style of the project. The environments and cars in Unbound are made in the spirit of realism. But the characters and effects seem to have migrated from a cartoon or anime.
The debut trailer also showed some of the characters and revealed a few features of Need for Speed ​​Unbound. The game will include night competitions, police chases with barricades and car upgrades.
Details of Need for Speed ​​Unbound from the official website
The main goal in the game is to build a racing career and take first place in the main competition. Users will be able to earn money in different ways: in police chases, for tricks and defeating opponents.
The visuals in Unbound are described as "graffiti come to life" combined with realistic elements.
The project has implemented a new escape mechanic: players will accumulate a special indicator for a successful confrontation with the cops.
The developers promised to introduce an extensive system for improving and decorating the car. All users will be able to create a unique appearance of the machine.
You may also be interested in the news: