Chinese companies supply rifles and body armor to Russia – Politico
Customs data shows direct shipments of Chinese assault rifles, as well as shipments of drones and body armor via Turkey and the UAE.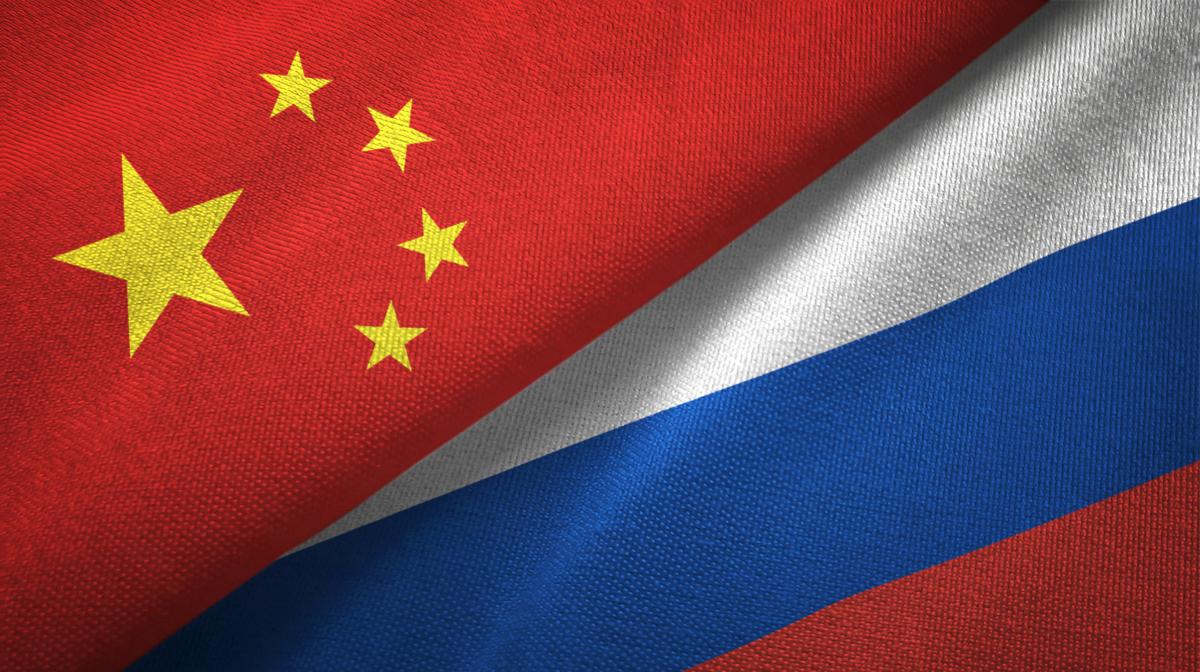 Chinese companies, including one linked to the government in Beijing, have sent Russian organizations 1,000 assault rifles and other equipment that could be used for military purposes, including drone parts and body armor.
Politico writes about this, referring to trade and customs data. The shipments took place between June and December 2022, according to information provided by customs data aggregator ImportGenius.
For example, China North Industries Group Corporation Limited, one of the country's largest state-owned defense contractors, shipped rifles in June 2022 to the Russian company Tekhkrim, which also cooperates with the Russian state and the military. Modeled after the M16 but labeled "civilian hunting rifles" in customs records, CQ-A rifles are reportedly used by paramilitary police in China and military forces from the Philippines to South Sudan and Paraguay.
At the end of 2022, Russian organizations also received 12 shipments of drone parts from Chinese companies and more than 12 tons of Chinese body armor via Turkey, according to the data.
While customs records do not show that Beijing is selling large quantities of weapons to Moscow specifically to aid in the war effort, it does show that China is supplying Russian companies with previously unreported "dual-use" equipment – commercial goods that could also be used on the battlefield in Ukraine.
Da-Jiang Innovations Science & Technology, also known as DJI, shipped drone parts such as batteries and cameras through the United Arab Emirates to a small Russian distributor in November and December 2022. DJI has been under US sanctions since 2021 for providing the Chinese state with drones to monitor the Uighur minority in Xinjiang.
In addition to drones, Russia has for months relied on other countries, including China, for navigation equipment, satellite imagery, vehicle components and other raw materials to help support President Vladimir Putin's war against Ukraine.
It is currently unclear if Russia is using any of the rifles included in the supply figures on the battlefield. But DJI drones have been spotted on the battlefield for months now.
Russia managed to import more than 800 tons of body armor worth about $10 million last December, according to customs data. The bulletproof vests were made by the Turkish company Ariteks and most of them were imported directly from Turkey, although some shipments arrived in Russia via the United Arab Emirates. Russia also imported body armor from the Chinese company Xinxing Guangzhou Import & Export.
Trade data also shows that the Russian state defense company Rosoboronexport has been importing microchips, thermal imagers and spare parts such as a gas turbine engine from countries ranging from China to Serbia to Myanmar since 2022.
Meanwhile, the Chinese embassy in Washington said Beijing was "committed to advancing peace talks" in Ukraine. "China did not create the crisis. It is not a party to the crisis and has not provided weapons to either side of the conflict," said embassy spokesman Liu Penyu.
Polish Ambassador to the EU Andrzej Sadoś, commenting on the Politico data, said that "due to potentially very serious consequences, such information should be immediately verified."
While Western sanctions hinder Moscow's ability to import everything from microchips to tear gas, Russia can still buy goods to support its war effort from "friendly" countries that don't follow Western rules, such as China or the Gulf states.
"Some commercial products, such as drones or even microchips, can be adapted. They can go from being just a harmless civilian product to being a deadly and military product," said Sam Bendett, senior fellow at the Center for Naval Analysis of Russia in Washington, noting that dual-use items can help Russia advance on the battlefield.
Experts say it's difficult to track whether dual-use items shipped from China are being sold to buyers who intend to use the technology for civilian or military purposes.
Where the Kremlin needs certain technology, made in, say, the US, the EU or Japan, Moscow has clever ways to evade sanctions, which include buying equipment from intermediaries located in countries that have close trade relations with both the West and and with Russia.
Dual-use goods could also be a way for China to quietly increase its aid to Moscow while avoiding the sanctions that officials in Washington and Europe have warned about in recent weeks if China continues to send weapons to the Russian military.
Western countries are expected to intensify their efforts to curb these flows as data become available on the supply of dual-use goods to Russia.
"We have already begun to face sanctions against people (transporting) military goods to Russia. I am sure that we will see how the EU and other countries will pursue those people who help a large amount of these goods enter Russia," said James Byrne from Royal Joint Arms Institute, a British defense think tank.
China's supply of arms to Russia – what is known
As UNIAN reported earlier, US and European leaders warned China against supporting the Russian war in Ukraine. Western officials have said in recent weeks that China is considering sending weapons to the Russian military, which could change the nature of the fighting in Ukraine and tilt it in Russia's favor. Officials are also concerned that some of the dual-use goods could also be used by Russia to equip units sent to Ukraine.
Beijing continues to deny that it is ramping up support for Russia in Ukraine. However, several of his high-ranking officials recently visited Moscow. Chinese President Xi Jinping is expected to visit in the coming weeks.
Beijing also recently unveiled a 12-point peace plan for the war in Ukraine, although Western leaders have criticized it for its ambiguity and lack of details about the need for the withdrawal of Russian troops. The Chinese Foreign Ministry also said that the US "does not have the right to lecture" on the supply of weapons to Russia.
You may also be interested in the news: