In the Zaporozhye region, the invaders threaten people with the removal of their children to Russia
For refusing to receive Russian passports, the Russians threaten to take their parents to Vasilyevka, Zaporozhye region.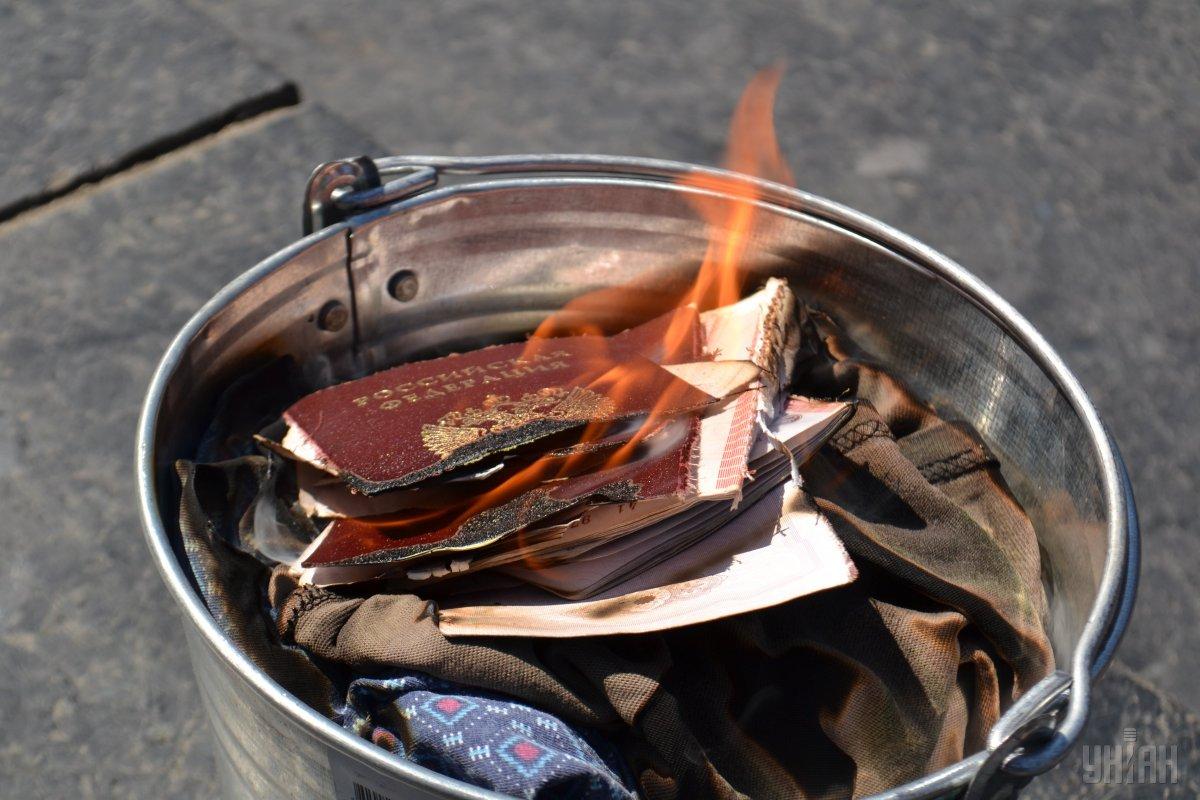 In the occupied city of Tokmak, Zaporizhia region, Russian FSB officers are threatening people who refused to obtain Russian passports with the removal of their children to Russia.
This was reported by the General Staff of the Armed Forces of Ukraine. It is noted that the forced passportization of the population of the temporarily occupied territory of the Zaporozhye region continues.
"In the city of Tokmak, the Russian occupying so-called "authority", together with representatives of the Russian FSB, is threatening local citizens of Ukraine, who refused to receive passports of citizens of the Russian Federation, with the export of their children to the eastern regions of Russia. The parents themselves are threatened to be taken to Vasilyevka, Zaporozhye region, " – said the message.
Forced passportization in the occupied territories
As UNIAN reported earlier, Russian invaders are stepping up forced passportization in the temporarily occupied territories. In particular, in Melitopol without a Russian passport it is impossible to receive medical assistance, social benefits, passes for moving between cities.
In addition, the invaders in the occupied territories of the Luhansk region have tightened the requirements for the population when applying for a job and making social payments. The occupiers are increasingly demanding, in addition to the passport of the Russian Federation, also renunciation of Ukrainian citizenship.
On March 14, the State Duma of the Russian Federation adopted a law according to which citizens of Ukraine who received Russian passports in the temporarily occupied territories of Ukraine can renounce Ukrainian citizenship after submitting relevant applications to the Russian authorities.
The Ukrainian Foreign Ministry said that in this way the Russian Federation is trying to legitimize the attempt to annex the occupied Ukrainian territories and the illegal passportization of their inhabitants.
You may also be interested in the news: