Russian MiG-31K caused "alarming" morning in Ukraine (map)
Recently, air raid alerts have become more frequent.
On Thursday, March 16, after 09:00, a large-scale air alert was announced in Ukraine due to the take-off of the Russian Kinzhal missile carrier aircraft in Belarus.
This is evidenced by the map of air alerts and the data of the monitoring group "Belarusian Gayun". The alarm is connected with the takeoff in the Belarusian Machulishchi of the Russian MiG-31K:
"09:00. Machulishchi airfield. Takeoff of the MiG-31K of the Russian Aerospace Forces."
Updated 10:42. Ends of alarms in Ukraine.
Updated 09:30. Explosions are reported in the Sumy region. We are waiting for official confirmation of the information.
Air alert map on the morning of March 16, 2023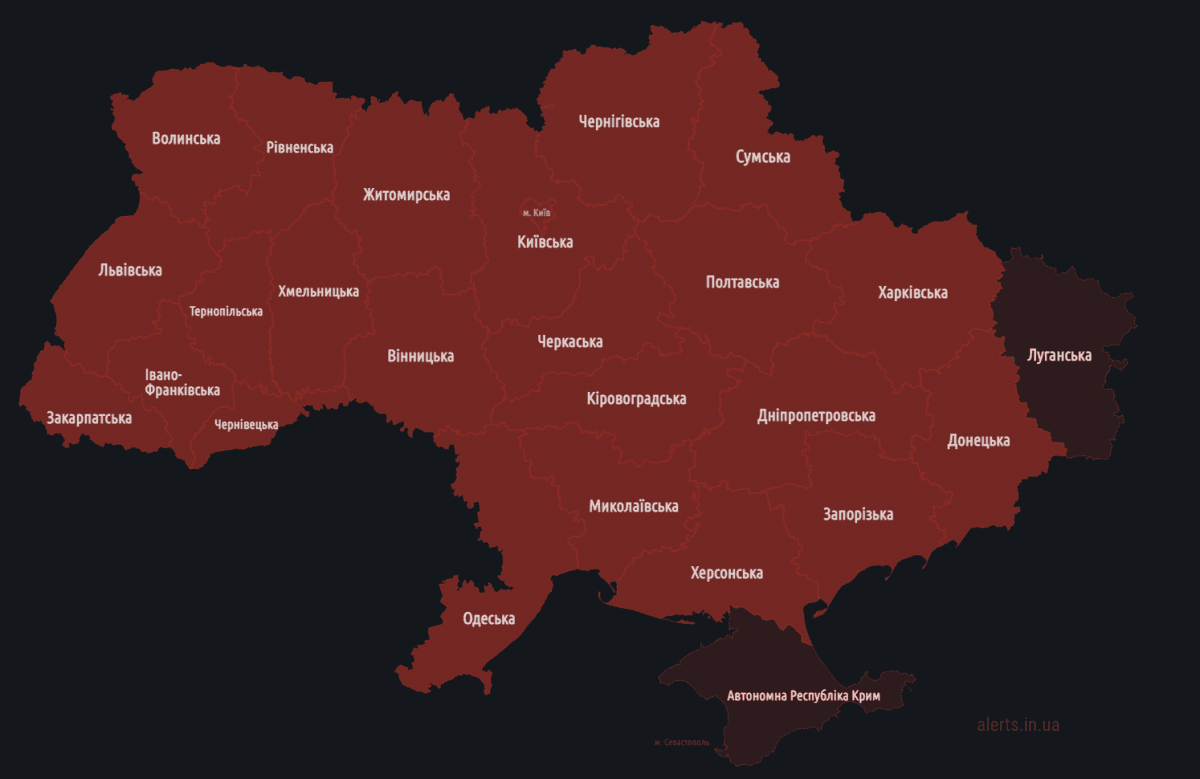 Why air alerts have become more frequent in Ukraine
There are more short-term air alerts in Ukraine, sometimes they are heard one after another for several minutes. Military expert Alexander Musienko explained this by a psychological factor: this is how the enemy wants to keep us in constant tension. In addition, this is how the Russian military command reports to the Kremlin about alleged attacks on Ukraine, although it often simply launches false targets.
Military expert Roman Svitan explained: the Russian occupiers began to use planes, because of which we had more anxiety because we were stuck at the front.
In turn, Secretary of the National Security and Defense Council Oleksiy Danilov said that in recent days, large-scale air alert has been announced in Ukraine several times a day, mainly related to the take-off of MiG-31K fighters.
You may also be interested in the news: