In Moscow, the security forces broke into bars and forced people to sing, threatening with a stun gun
The security forces came on suspicion of "sponsoring the Armed Forces of Ukraine", they had sledgehammers and stun guns with them.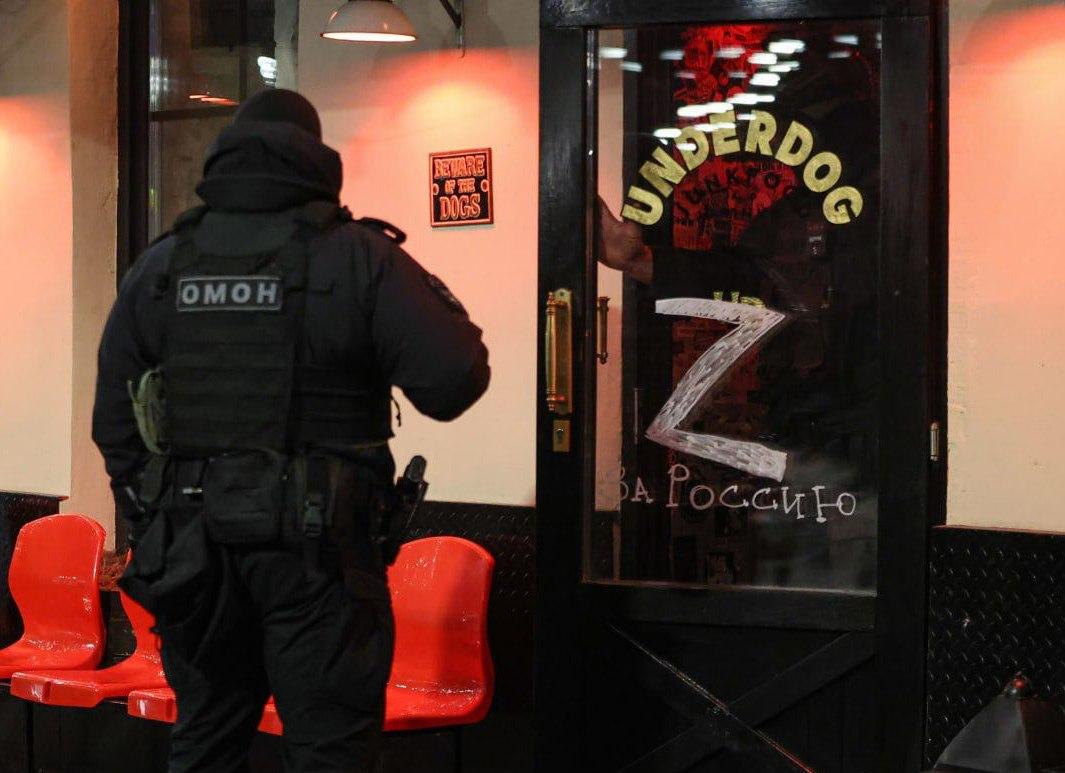 In Russia, the Moscow bars Underdog and La Virgen were visited by the police because of the suspicion that the establishments may be involved in the financing of the "Armed Forces of Ukraine".
Eyewitnesses told OVD-Info that the police came to the bars with a sledgehammer and electric shocks. The channel reports that law enforcement officers forced one of the visitors to write the letter "Z" and the words "For Russia" on the door of the institution.
According to SOTA, the music repertoire in the bar itself changed after the appearance of the police. The correspondent of the channel heard the songs of the Putinists Shaman, "Lube", as well as "Blue Handkerchief" and "Hey, oh, yes, my black horse."
In turn, Mediazona, citing an Underdog employee who wished to remain anonymous, writes that the police forced visitors to sing along, threatening them with stun guns, and also asked people with tattoos to undress.
Later, OVD-Info wrote that among the visitors and staff of both establishments there were detainees who were taken to the police department in the Basmanny district. Human rights activists did not specify their number. Lawyers were not allowed to see the detainees.
Latest RF News – Details
The drop in retail sales in Russia in 2022 affected all groups of consumer goods, except for one – alcohol.
In the Russian Federation, a court sentenced 22-year-old locksmith Kirill Butylin to 13 years in a strict regime colony for setting fire to a military enlistment office in Lukhovitsy, Moscow Region.
The Russians were warned that approving comments about the fire in the Rostov department of the border service of the FSB could qualify "as a justification for terrorism."