Invaders attacked a medical facility in Kherson with drones (photo)
Vehicles and buildings nearby were damaged.
On Thursday, March 16, 2023, the Russian invaders once again hit Kherson. The enemy attacked one of the medical institutions of the city with drones.
"According to operational information, the enemy attacked the territory of the medical institution from drones. Due to the enemy attack, vehicles and buildings nearby were damaged," the Kherson regional military administration said in a statement.
According to preliminary data, there are no casualties among the staff and patients of the medical institution.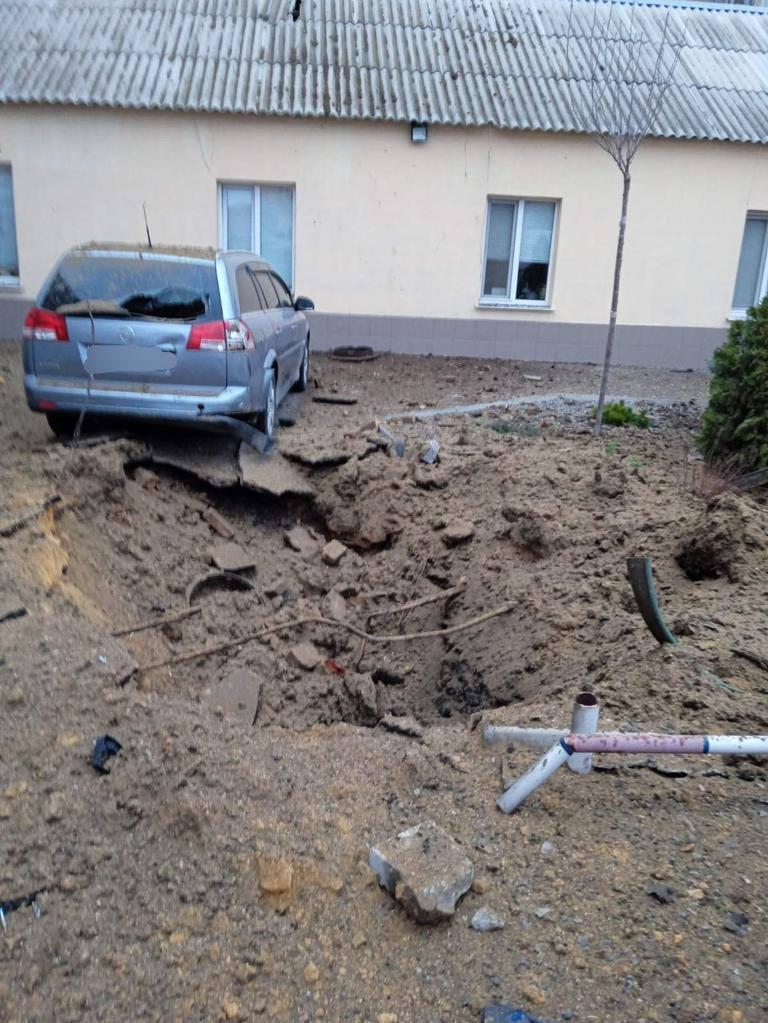 Shelling of the Kherson region
Russian occupiers daily fire at the de-occupied settlements of the Kherson region. So, on March 14, 2023, as a result of such attacks, two civilians and two employees of the State Emergency Service were injured.
During the day, March 13, the enemy made more than 90 attacks, a person died. It is noted that the Russians fired 412 shells from heavy artillery and Grads in the region.
You may also be interested in the news: