Medvedev rejoices in downing MQ-9 Reaper and threatens US senator with "incident"
The area where the American drone was shot down, Medvedev called "Russian territory."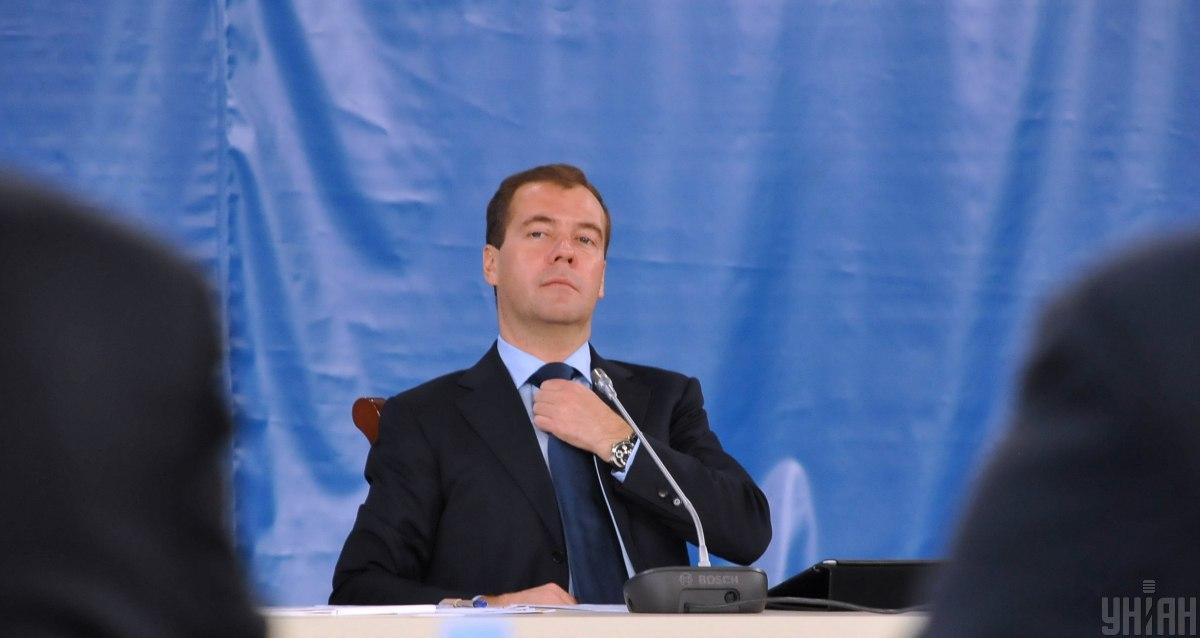 Russia has established some of its own "forbidden zones" in international airspace, at least this emerges from the statement of Deputy Chairman of the Federation Council of the Russian Federation Dmitry Medvedev.
The former president of the Russian Federation has finally released a comment on his social networks about Russia's illegal downing of an American MQ-9 Reaper UAV.
Medvedev refers to the Air Code, which establishes the terms "prohibited zones" and "zones with restrictions" for aircraft flights. True, Medvedev did not specify in connection with what these zones are introduced and where exactly.
The area where the American drone was shot down, Medvedev called "Russian territory." "In general, speaking in a simple way, the Americans have completely become insolent. And it is wrong to stand on ceremony with them," Medvedev said.
He also added that contacts with the military "of course, are needed." "Especially against the backdrop of statements by American scumbags like Senator Graham that it is necessary to shoot down Russian planes. By the way, aviation accidents sometimes happen with such creatures," Medvedev threatened.
The day before, all the top propaganda dumps of the Russian Federation wrote that Senator Lindsey Graham was "pushing the United States into a world war." Graham, criticizing the Biden administration's caution, noted that the United States should have prevented incidents such as the downing of a UAV in international waters by strikes against approaching Russian aircraft.
The MQ-9 Reaper incident in the Black Sea – what is known
On March 14, a Russian Su-27 rammed an American MQ-9 Reaper UAV on a reconnaissance mission in international waters near Zmeiny Island.
In Russia, they do not admit guilt, moreover, they accuse the States themselves of alleged "provocations". The Pentagon refuted Moscow's allegations with a video of the incident itself filmed by the MQ-9 Reaper.
The Armed Forces of Ukraine confirm that the Russian Federation has increased the presence of its fleet in the Black Sea in order to raise the American UAV.
The Americans, in turn, hope that their technology will not fall into the wrong hands, and are also considering whether to cancel flights of their drones in the Black Sea.
You may also be interested in the news: