Education Minister Shkarlet wrote a letter of resignation with an error: the network exploded (photo)
Shkarlet misspelled his last name.
Minister of Education and Science Sergei Shkarlet wrote a letter of resignation. The network noticed that the official made a mistake in his own name.
The photo of Shkarlet's statement was posted on Facebook by Chairman of the Verkhovna Rada Ruslan Stefanchuk. A snapshot of the handwritten statement shows the minister writing "Charlet" instead of Scarlet at the top of the document.
Comments immediately appeared under the post about Scarlet's mistake.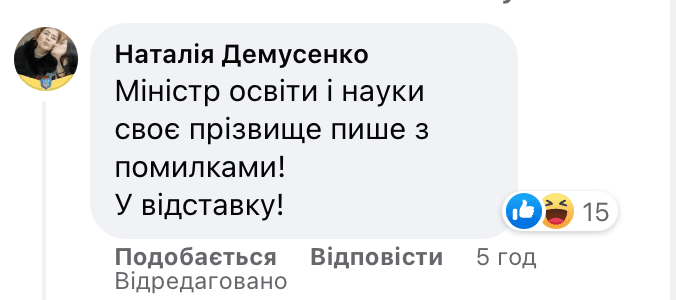 Read also: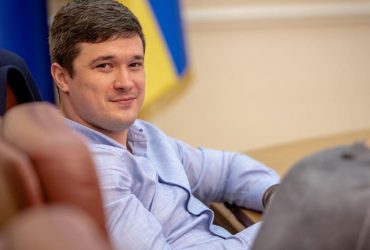 The Rada received Fedorov's resignation from the post of head of the Ministry of Digital Development: what's next
Shmyhal confirmed the appointment of Lisovoy and Kamyshin as ministers
Scarlet's resignation: what is known
On March 17, information appeared about the likely resignation of the Minister of Education and Science of Ukraine Serhiy Shkarlet. This was announced by MP Yaroslav Zheleznyak.
According to Zheleznyak, Oksen Lesnoy, director of the Minor Academy of Sciences and volunteer of the 95th Air Assault Troops Brigade, will be the new Minister of Education. According to the UP, the candidacy of State Secretary of the Ministry of Internal Affairs Inna Yashchuk and People's Deputy from the Servant of the People Yulia Grishina were also considered.
Later, Prime Minister Denys Shmygal confirmed that Oksen Lesnoy would be appointed to the post of Minister of Education and Science as early as next week.
You may also be interested in the news:
"Attention, wanted!": Ukrainian electric trains issued their "warrant" for the arrest of Putin (photo)
"Go fuck yourself in your Dnieper": there was a fight in Lviv because of the "mother tongue" (video)
Poland tightened the "noose" on the neck of Berlin with the announcement of the MiG-29 for Ukraine – media