The European Union is considering the possibility of external procurement of ammunition for the Armed Forces of Ukraine
This plan is far from being agreed upon.
The European Union proposed a plan for the purchase of ammunition for the Armed Forces of Ukraine, which refers to both the transfer from existing stocks and external purchases, for example, in the United States and South Korea.
Some members initiate the purchase of ammunition for Kyiv outside the EU, if it is impossible to produce them quickly and in large quantities on the territory of the community, Euractiv writes. According to the source of the publication, it is not yet certain that arms factories in the EU are able to cope with the task. "If they can't do it quickly and in large volumes, we need to get permission to apply to third countries," an EU diplomatic source said.
Possible suppliers of ammunition may be the United States and South Korea. As noted by the publication, last week EU defense ministers reached an agreement that 2 billion euros from the European Peace Fund (EPF) will be used to supply Ukraine with ammunition from the existing arsenals of EU countries, as well as to increase the production of 155-mm ammunition. However, according to three sources in EU diplomatic circles, discussions about the use of this money are still ongoing.
The EU has so far identified 15 enterprises in 11 member countries that can manufacture 155 mm caliber artillery shells and five manufacturers of 152 mm Soviet-style shells. The European Commissioner for the Internal Market, Thierry Breton, is currently touring member countries that may be ramping up munitions production.
Read also: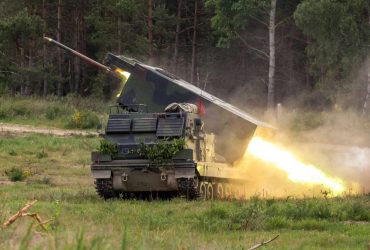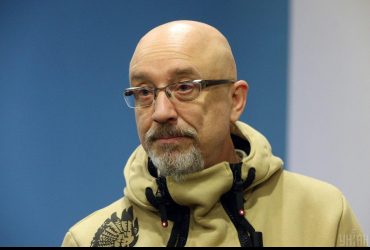 There are also ongoing discussions about who should take responsibility for joint procurement – the European Defense Agency or a specific country that will conclude contracts on behalf of the European Union.
As noted by the publication, the proposed plan is still subject to extensive discussion among EU member states.
Ammunition for Ukraine
The Ukrainian military has long been talking about the lack of ammunition due to the intensity of the fighting. Their words were heard by the Western partners of Ukraine. Thus, the Pentagon announced an increase in the production of 155-mm shells by 500%.
And on March 1, Germany committed itself to increasing the production of ammunition for the Armed Forces of Ukraine.
Against this background, Defense Minister Oleksiy Reznikov said that Ukraine wants to receive a million 155-mm shells from the allies. This is four times more than the partners are now promising.
You may also be interested in the news: