The Russians hit the residential complex in Zaporozhye at night: details are revealed (photo)
As a result of an enemy attack, hundreds of windows were smashed out in a residential complex.
On the night of March 18, Russian invaders hit one of the best and most comfortable residential complexes in Zaporozhye.
This was announced by the secretary of the Zaporozhye City Council Anatoly Kurtev in Telegram. "This night, Russian subhumans hit one of the best and most comfortable residential complexes in the city, in which families with small children slept peacefully. With one rocket strike, the Russians ruthlessly and senselessly nullified what the Cossacks had been creating for so long and so carefully for a comfortable and convenient life," the official said.
According to him, the opponents almost completely destroyed a wonderful restaurant located near the complex, and 240 windows and 7 doors have now been knocked out by the blast in 9 houses. The approximate area of ​​the damaged glazing is 650 square meters. Roofs were partially damaged in four houses.
According to Kurtev, all relevant services have been working at the place of "arrival" since the morning. "Specialists of Zaporizhremservis and the city emergency service have already closed part of the windows with OSB slabs …", – said the secretary of the City Council.
Read also: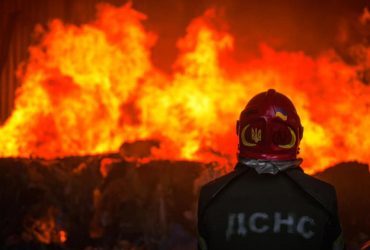 Missile attack on Zaporozhye – what you need to know
Early in the morning of March 18, the Zaporozhye Regional Military Administration reported that at night the enemy had been hitting Zaporozhye with S-300 missiles. According to her, the enemy got into the territory of a residential complex.
ZOVA noted that enemy missiles hit one of the objects of the residential complex. Information about the victims as a result of "arrivals" was specified.
You may also be interested in the news: