A video has surfaced of a Z-fighter unsuccessfully trying to shoot down a Bayraktar over the sea
The Russian pilot probably mistook the Ukrainian drone for an American one and was afraid to shoot.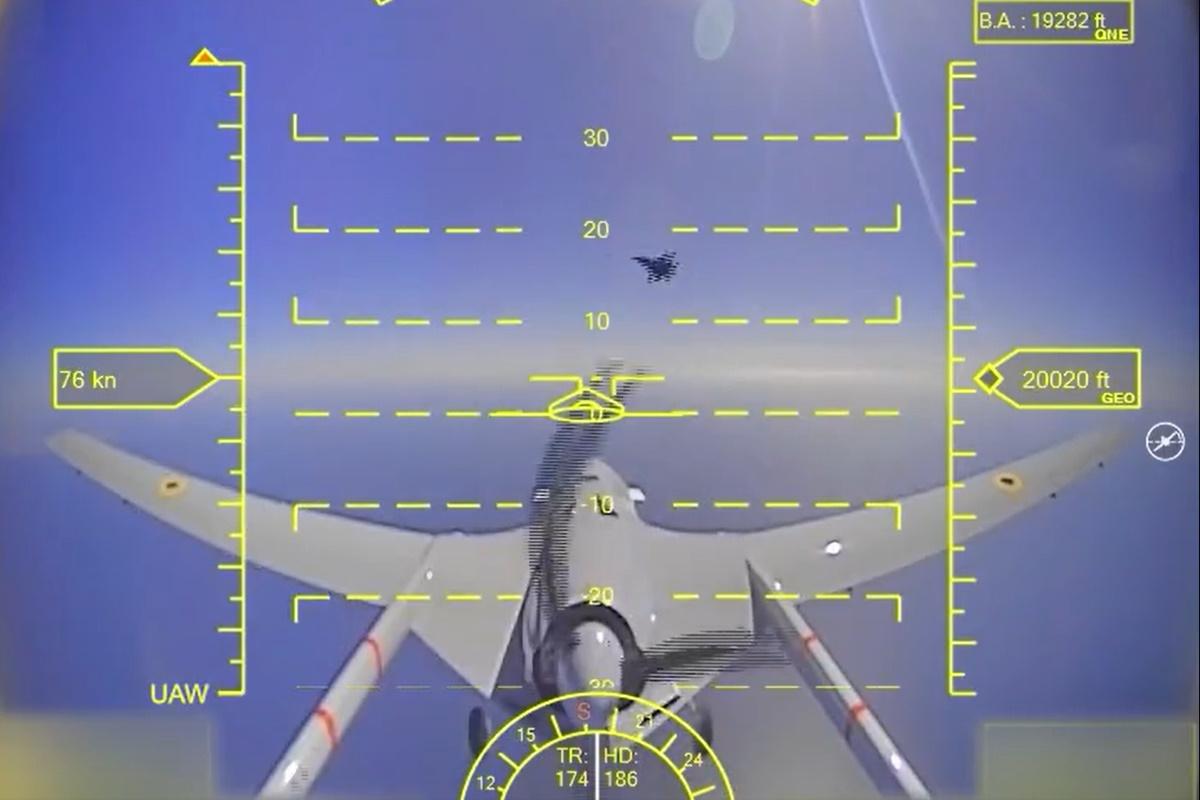 The incident over the Black Sea, during which a Russian Su-27 fighter jet collided with an American MQ-9 Reaper reconnaissance drone, was not the only one of its kind. A video of a similar attack without the use of weapons appeared on the network, when the Ukrainian Bayraktar TB-2 became the target of the fighter.
The video was published on Twitter by the monitoring group Ukraine Weapons Tracker.
"Everyone has heard about the recent MQ-9 incident, but we received a recent video showing a Russian fighter jet unsuccessfully trying to shoot down the much lighter Bayraktar TB-2 over the Black Sea off the coast of Crimea, using a jet blast in a similar manner," it says. in the message.
On the wings of the drone, the identification marks of the Air Force of the Armed Forces of Ukraine are clearly visible, so it is not entirely clear why the Russian fighter does not use weapons. It can be assumed that in this incident, the Russian pilot mistakenly identified the target as an American unmanned vehicle and was afraid to open fire so as not to create a military incident with the United States.
Incident with the American Reaper UAV over the Black Sea
Earlier this week, a Russian Su-27 fighter jet collided with an American MQ-9 Reaper drone that was on a reconnaissance flight over the Black Sea near Crimea. As a result, the damaged drone was flooded into the sea. US authorities accused the Russian pilot of dangerous and reckless actions that led to the collision.
Later, the US military released a video of this incident, which shows how everything happened. The Russian pilot deliberately tried to dump fuel on the American apparatus in order to damage it, without using weapons and thus without giving formal grounds for accusations of a military attack.
Russian authorities have announced plans to raise a sunken American drone and even brought special ships to the crash site. However, due to the great depth and bad weather, all work on lifting the apparatus had to be canceled.
You may also be interested in the news: