Haaland is on fire again: the Norwegian hat-trick brought Man City a crushing victory in the FA Cup (video)
Erling Haaland has already scored 6 hat-tricks this season.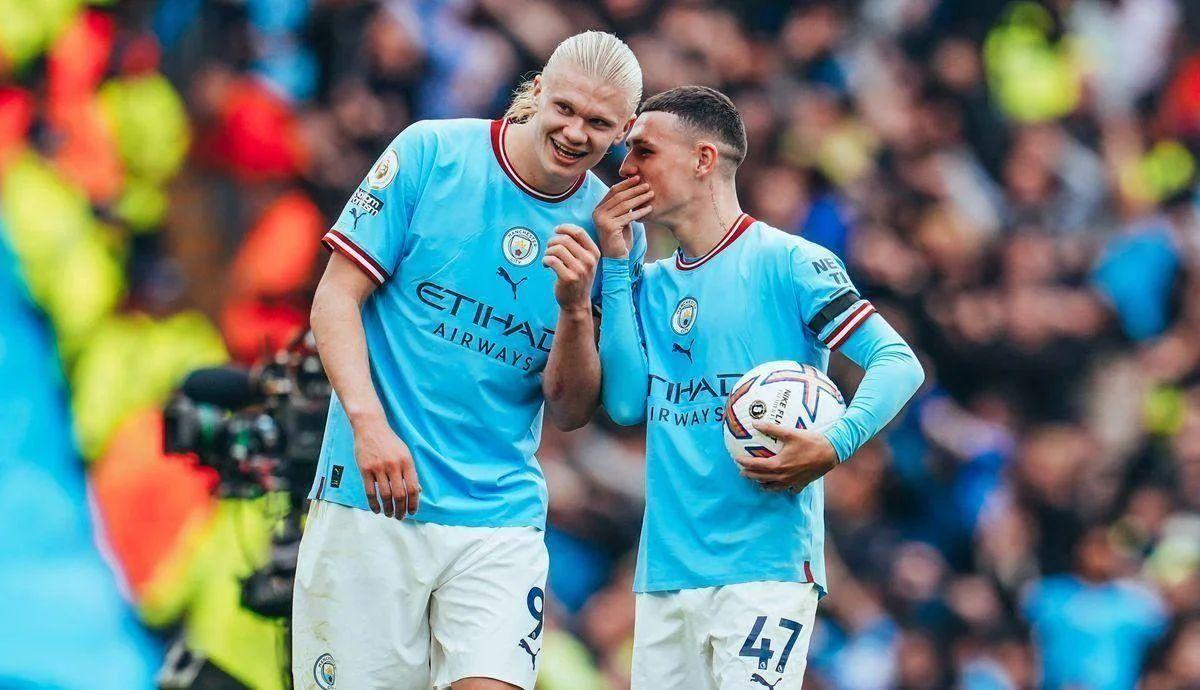 On Saturday, March 18, the match of the 1/4 finals of the FA Cup took place, in which Manchester City opposed Burnley.
The game was held at the stadium "Etihad" and ended in a crushing victory for the "citizens" with a score of 6:0.
Erling Haaland scored Manchester City's first three goals. The Norwegian striker scored in the 32nd, 35th and 59th minutes of the meeting. Two more goals in the "citizens" scored the Argentine striker Julian Alvarez, who scored in the 62nd and 73rd minutes. Also in this game, 20-year-old midfielder Cole Palmer scored a goal for himself.
Manchester City 6-0 Burnley
Naked: Holland, 32, 35, 59, Alvarez, 62, 73, Palmer, 68
Match review:
It is worth noting that Holland's hat-trick in this match was already his sixth this season. The Norwegian has scored more hat-tricks in the current campaign than all Premier League players combined.
Also note that Erling Haaland scored 8 goals in his last two games for Manchester City. Earlier, the Norwegian scored a penta-trick in the Champions League round of 16 match against RB Leipzig and helped the "citizens" reach the quarterfinals of the tournament.
In total, Haaland has made 37 appearances for City in all competitions this season, scoring 42 goals and providing 5 assists.
We add that three more matches of the 1/2 finals of the FA Cup will take place on March 19.
You may also be interested in the news: