Podolyak on relations between Beijing and Moscow: "Today's Russia will soon cease to exist"
The Office of the President explained why it is not profitable for China to help Russia in the war.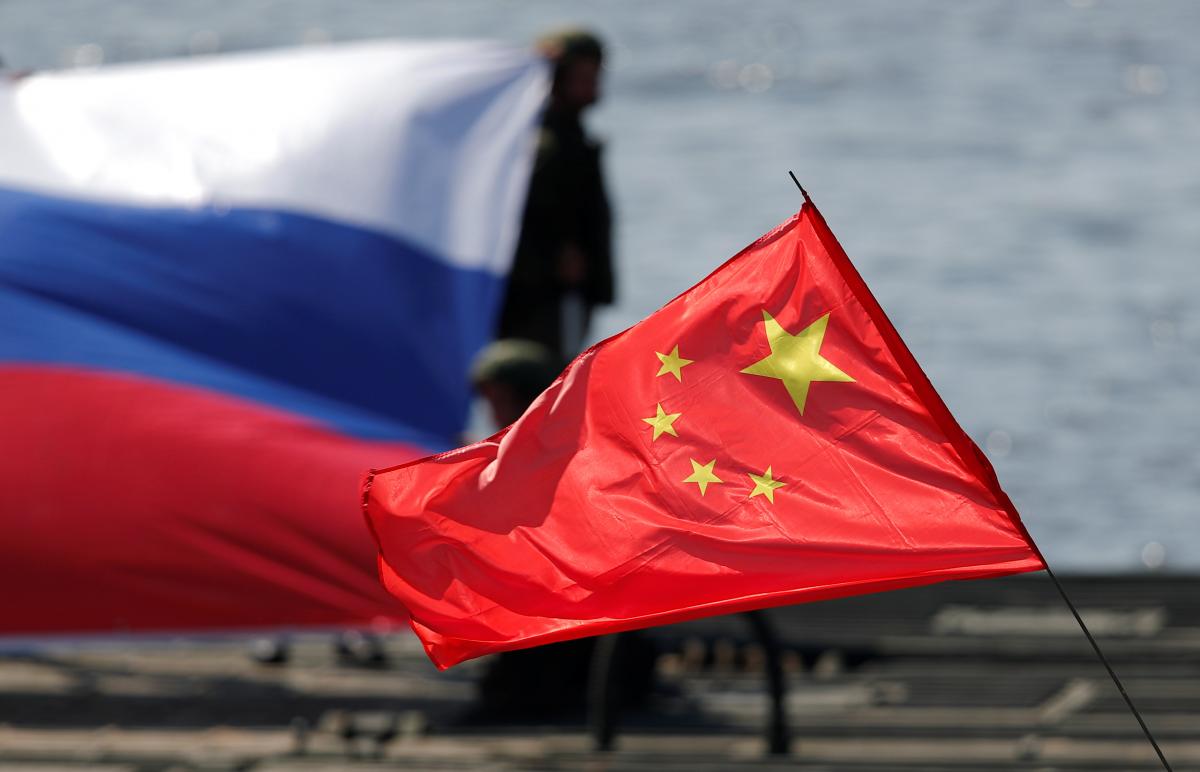 It is not profitable for China to bet on Russia, since it is not a promising ally.
This opinion was expressed by adviser to the head of the Office of the President Mikhail Podolyak in an interview with the Italian newspaper Corriere della Sera. The journalist asked what would happen if Beijing nevertheless decides to supply Russia with weapons for the war in Ukraine. He replied that he did not see the point in such an act.
"This will immediately become a known fact, and China will jeopardize its trade and technological relations with other countries. And secondly, why help Russia, which is collapsing in its civilization? Today's Russia will soon cease to exist. It would be an irrevocable investment, and China is too pragmatic to make such mistakes," Podolyak said.
According to him, Chinese law prohibits the transfer of weapons to a state that is at war. "Today it makes no sense to bet on Russia, it is not a promising ally, but turns out to be a backward country seeking to compensate for its weaknesses with an excess of aggressiveness. Russia uses direct blackmail, bribery, political assassinations, military conflicts – all these are destructive technologies. China, on the other hand, plays on completely different, longer, multidirectional tables," he added.
The adviser to the head of the OP suggests that China can take advantage of the position of a weakened and discredited Russia. "Let's not forget that stable international trade and access to technological know-how is extremely important for Beijing, which puts itself in a competitive relationship with the US and Europe, but does not want direct conflicts and sanctions. Russia, on the other hand, can only offer self-destructive war," Podolyak said.
Relations between Russia and China
As you know, China has long maintained a neutral position regarding the war in Ukraine. This year they published a document they called the "peace plan". In it, Beijing called for a ceasefire and the resumption of peace talks, but did not call Russia an aggressor.
The United States of America and NATO are concerned that China may provide military assistance to Russia. The CIA said they were considering such a possibility.
After a series of warnings from the United States, Chinese leader Xi Jinping openly accused them of organizing a "campaign to suppress China."
It is known that Xi Jinping is to visit Moscow on March 20-22, where he will meet with Putin. The US believes that they may try to present it as a peacekeeping mission.
You may also be interested in the news: