Putin knows that the Armed Forces of Ukraine are preparing a "rain of fire" for Crimea: he is ready to surrender – expert (video)
Former adviser to the head of the Presidential Office, Aleksey Arestovich, pointed out the atypical behavior of the Russian leader during his visit to Crimea.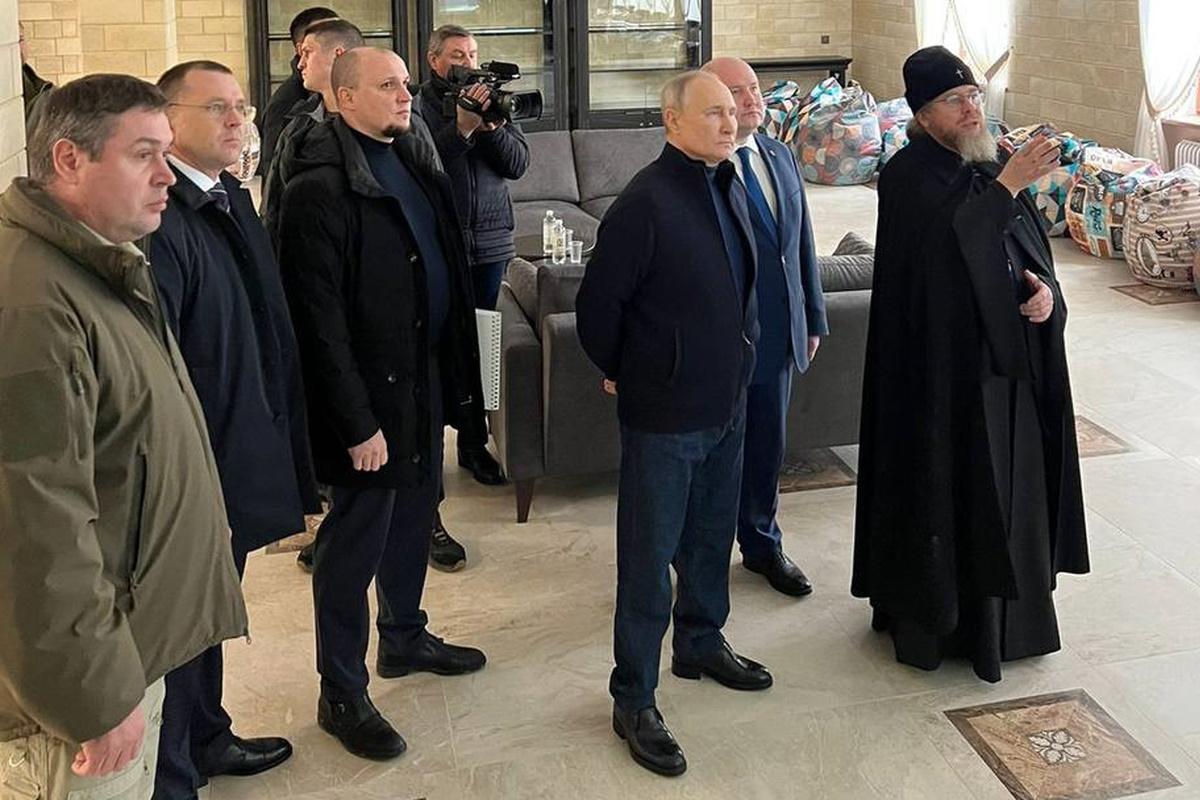 Russian leader Vladimir Putin has already mentally said goodbye to his imperial "pearl" the temporarily occupied Crimean peninsula. He knows that the Armed Forces of Ukraine are planning to inflict a massive fire impact on this territory as part of their counteroffensive.
This was announced by a former adviser to the Office of the President Alexei Arestovich during a conversation with Russian blogger Mark Feigin. As part of a joint broadcast, they discussed Putin's trip to Crimea.
"If there are no public promises to protect it on the anniversary of Crimea's 'annexation', this means that Putin simply does not want to 'respond'," Arestovich said.
He mentioned that during his visit to the peninsula, Putin was very silent and did not promise to provide the Crimeans with fresh water, protection, the "power" of the Russian army, or at least the Crimean bridge that survived from the HIMARS MLRS.
According to Arestovich, the Russian army is actively strengthening its defenses and digging trenches on the peninsula, and this also indicates that the Kremlin has mentally resigned itself to the possible surrender of Crimea.
"Let's build this chain again. Crimea is the pearl in Putin's crown. This is the crown of his 22-year rule, the quintessence of his policy… and now this pearl is taken out from Putin with surgical tweezers, and he does not even try to resist," he said. former adviser to the OP.
According to Arestovich's forecast, Ukraine, together with the West, will achieve an exit of the Armed Forces of Ukraine to the administrative border of Crimea, and then a massive fire impact will begin on the peninsula. Moreover, Putin is well aware of this prospect, he stated.
Putin made a visit to Crimea – what is known
Recall that on Saturday, March 18, the Russian dictator made a surprise visit to Crimea. At the same time, it is not completely clear whether it was really Putin, or whether he was again replaced in the role of president by one of the twins. Earlier, Putin's speech at Luzhniki had already raised similar suspicions.
In particular, during Putin's trip to Crimea, the media noted that he suddenly began to limp. Also, bald patches were noticeable on the head of the President of the Russian Federation, which probably indicates the passage of chemotherapy.
You may also be interested in the news: