The Armed Forces of Ukraine named the number of Russians liquidated today in the Bakhmut direction
More than 50 Russian invaders were killed in the Limano-Kupyansk direction, 116 more were wounded.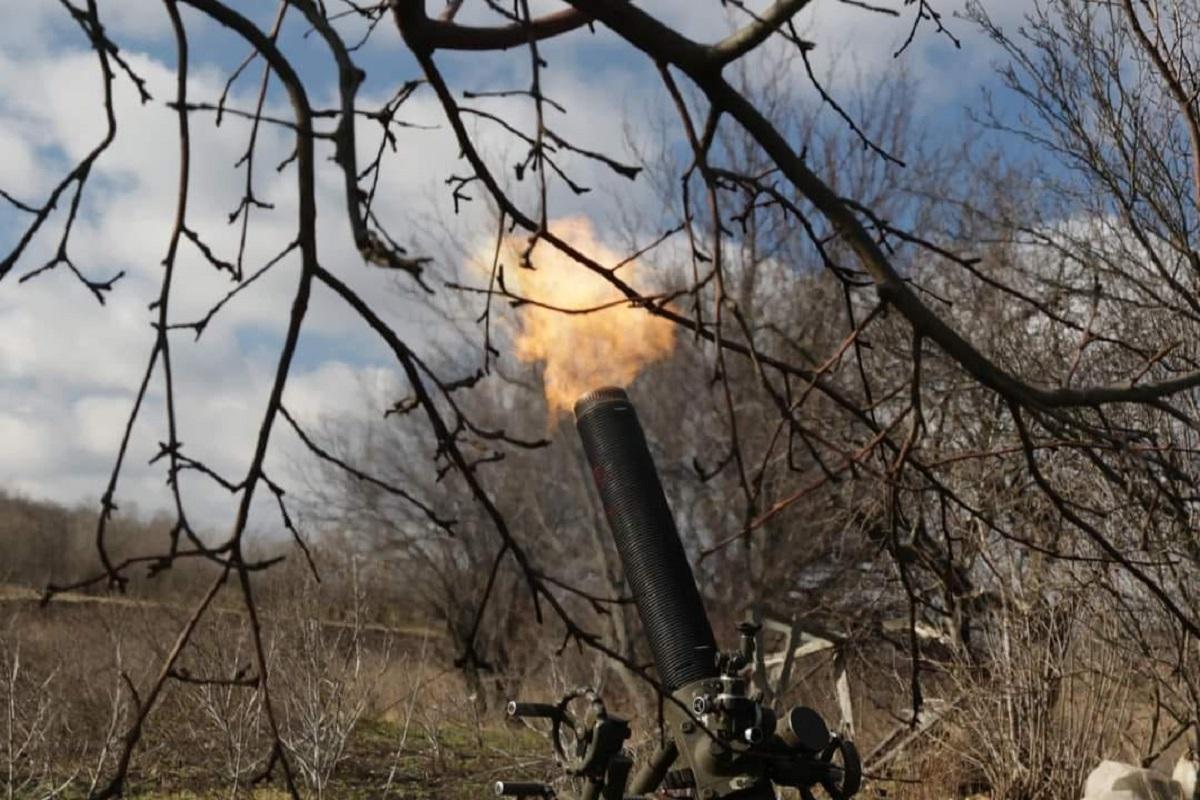 Since the beginning of the day, March 18, more than 190 Russian occupiers have been eliminated in the Bakhmut direction of the front.
Serhiy Cherevaty, the speaker of the eastern grouping of the Armed Forces of Ukraine, announced this on the air of an information telethon.
"The enemy is still trying to capture this Ukrainian city. He is attacking in the area of ​​​​the most populated area. In particular, during these days there were 16 clashes only in the area of ​​\u200b\u200bBakhmut itself, 55 times he fired at the city and its environs. In total, he inflicted 352 artillery strikes from various types of multiple rocket launchers and cannon artillery. And 27 clashes occurred along the entire front and 4 air strikes. 193 invaders were destroyed and 199 were injured to varying degrees," Cherevaty said.
The speaker also added that Ukrainian defenders shot down two Orlan-10 UAVs. In addition, 5 field depots of enemy ammunition were destroyed.
Cherevaty noted that it is possible to deliver ammunition, provisions, ammunition and medicines necessary for Ukrainian soldiers to Bakhmut. It is also possible to pick up wounded Ukrainian defenders from the city.
Separately, the representative said that for several weeks in a row the enemy has been trying to carry out an offensive in the Liman-Kupyansk direction.
"In the area of ​​​​the settlements of Gryanikovka, Verkhnekamenskoye and Controversial (the enemy) carried out attacking actions. He tried to storm our positions five times. At the same time, 53 invaders were destroyed and 116 were wounded. A characteristic feature in this direction is that enemy armored vehicles are destroyed daily," said Cherevaty .
He added that two Russian T-72 tanks and an armored artillery tractor were hit today.
According to Cherevaty, in this direction the enemy most often uses artillery and rocket attacks. "478 times he fired at the Liman-Kupyansk direction from different types of artillery," Cherevaty added.
War in Ukraine – Russia's losses
As UNIAN reported earlier, according to the General Staff of the Armed Forces of Ukraine, 880 Russian invaders were liquidated on Ukrainian soil over the past day. The total losses of Russia in Ukraine since February 24, 2022 have reached approximately 164 thousand 200 people.
Meanwhile, the SBU said that the White Wolves special forces destroyed 10 Russian tanks in the Donetsk direction in one night. One armored personnel carrier of the enemy was also burned.
You may also be interested in the news: