Zelensky reveals astonishing number of shells cleared since invasion began
Pyrotechnicians and explosives experts have already surveyed more than 100 thousand hectares of territory.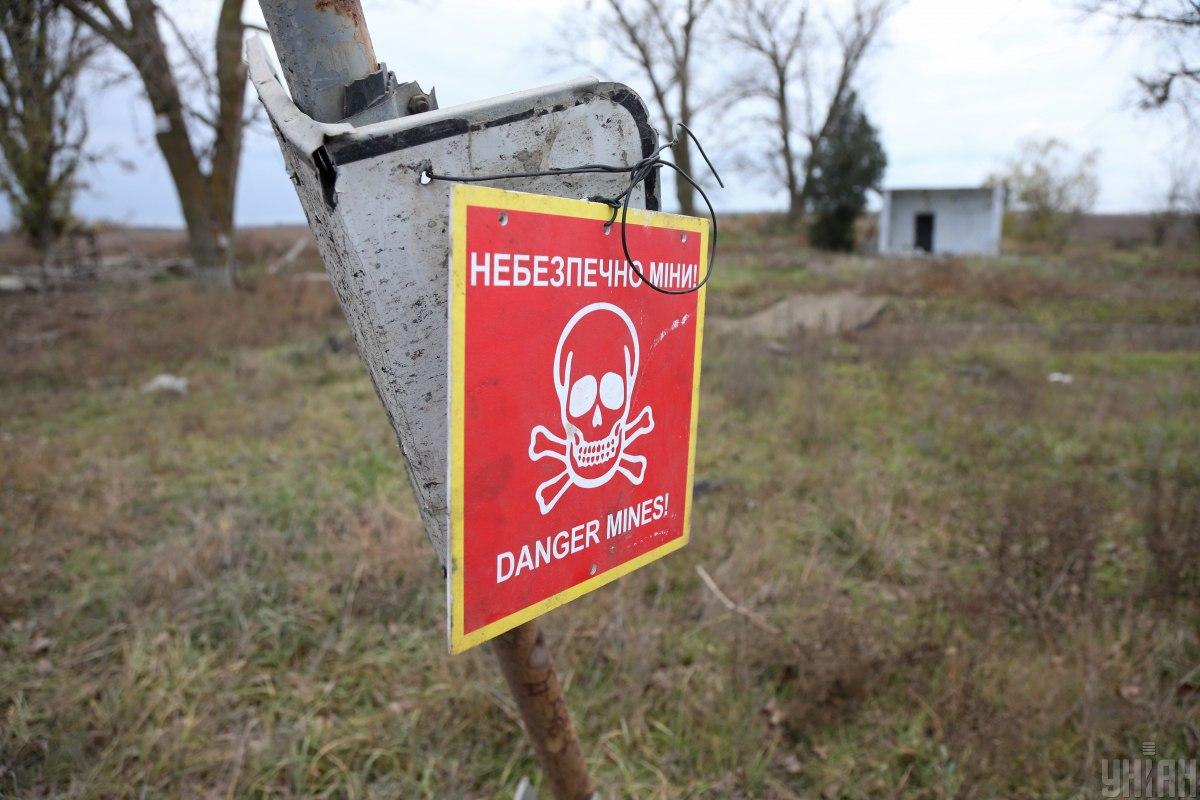 Since the beginning of the full-scale invasion, explosives experts have already examined more than 100,000 hectares of territory and neutralized more than 400,000 shells.
This was stated by the President of Ukraine Volodymyr Zelensky during an evening video message. Also, more than 200 thousand explosive items have already been seized.
He thanked everyone who carries out the work on demining the territories. In particular, the head of state noted the pyrotechnicians of the State Emergency Service.
"Oleksandr Dvoretsky from Ternopil and Roman Shutil from Luhansk region, who have been working in the Kherson region for almost six months in a row, returning security to Ukrainians. Thanks also to Roman Radavchuk from the Kiev region, who works in the Mykolaiv region, demining power facilities. Thanks to Vasily Popovich from Chernivtsi for demining in Donetsk Yevgeny Zakharov from Kiev – for demining in the Kharkiv region," Zelensky said.
He also wished a speedy recovery to Yevgeny Melnik, Andrey Makoviychuk, Vitaly Rudenko, Vladimir Klyapchuk, Vladislav Baku – pyrotechnicians of the State Emergency Service, who cleared mines in the Kherson region and were injured.
"I thank the explosives of our police. Andrey Ilkiv, Taras Salo, who worked in the de-occupied areas of the Kiev and Kharkiv regions. Thanks to Anatoly Chechelnitsky for clearing mines in the Mykolaiv region. Thanks to Igor Zabolotny, Tatyana Kuzubova, Valery Onulo, Marina Ostrovskaya and Vyacheslav Yarovoy for clearing mines at Kharkiv region, Donetsk region, Chernihiv region, Kherson region, Kyiv region. Thanks to the sappers of the National Guard of Ukraine and our Armed Forces," Zelensky added.
The President stressed that driving out the occupier, clearing the Ukrainian land of all traces of the evil state and punishing the terrorists are now the main tasks.
Demining territories – what is known
As UNIAN reported earlier, according to the State Emergency Service, as of January 23, almost a third of all territories of Ukraine were potentially contaminated with explosive objects. Pyrotechnicians today mainly work in Donetsk, Nikolaev, Kharkiv and Kherson regions.
In September, President Volodymyr Zelensky announced his intention to create a precedent for the rapid and large-scale demining of territories. In particular, he invited Canada to lead a global effort to clear mines in Ukraine.
At the end of February, it became known that 500 sappers from private firms of international partners would arrive in the Kherson region to carry out humanitarian demining. It is necessary to ensure the safety of farmers during the performance of their work.
You may also be interested in the news: