A soldier of the Dnepr-1 regiment died in the battles for Bakhmut: he left a 10-year-old daughter (photo)
Colleagues remember the Hero with the best memories of his years of service.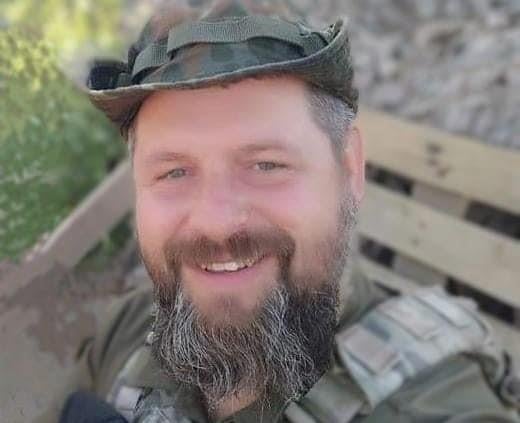 In the battles for Ukraine, a fighter of the Dnepr-1 special police patrol regiment Oleksandr Derevyanko was killed. The warrior passed away on March 19 in a battle near Bakhmut, Donetsk region.
As the police of Dnipropetrovsk say goodbye, he died heroically during one of the clashes on the battlefield. The hero was 45 years old. Colleagues will remember him as a courageous and devoted policeman.
"Behind Alexander's shoulders is service in the Armed Forces of Ukraine and participation in the anti-terrorist operation. In 2015, he joined the police, became a fighter of the Dnepr-1 patrol service battalion. Since then, every year, every day of service in the police ranks, he fought for the independence of his homeland. The police sergeant considered it a matter of honor to defend Ukraine and protect it from Russian invaders. The death of Alexander Derevyanko is an irreparable loss for all of us. We will remember him as a selfless and brave warrior, reliable comrade, kind and courageous person ", – colleagues recall.
The deceased soldier is survived by his parents, family and 10-year-old daughter. Eternal memory to the Hero who gave his life for the Motherland.
APU losses
Officially, they rarely talk about the losses of the Armed Forces of Ukraine, because this information is secret, but in the fall at that time, the acting adviser to the OPU, Aleksey Arestovich, said that the losses were between 10 and 20 thousand.
Unfortunately, not only professional soldiers are dying at the front, but also artists, former political prisoners of the Kremlin and foreigners. On February 15, it became known about the death of the eighth Briton, 45-year-old Jonathan Shenkin, who went to help the Armed Forces of Ukraine as a volunteer paramedic.
Tough battles are going on in the Bakhmut direction. On March 7, the Hero of Ukraine, who headed his own unit "Da Vinci's Wolves", Dmitry Kotsyubaylo, died there. Subsequently, it became known that father and son Oleg "Khoma" and Nikita "Tourist" died in the battles for Bakhmut. The shell exploded near their heads.
You may also be interested in the news: