Foreign Ministry caught Putin in a lie about the supply of Ukrainian grain (video)
Russia does not stop trying to undermine the Black Sea Grain Initiative.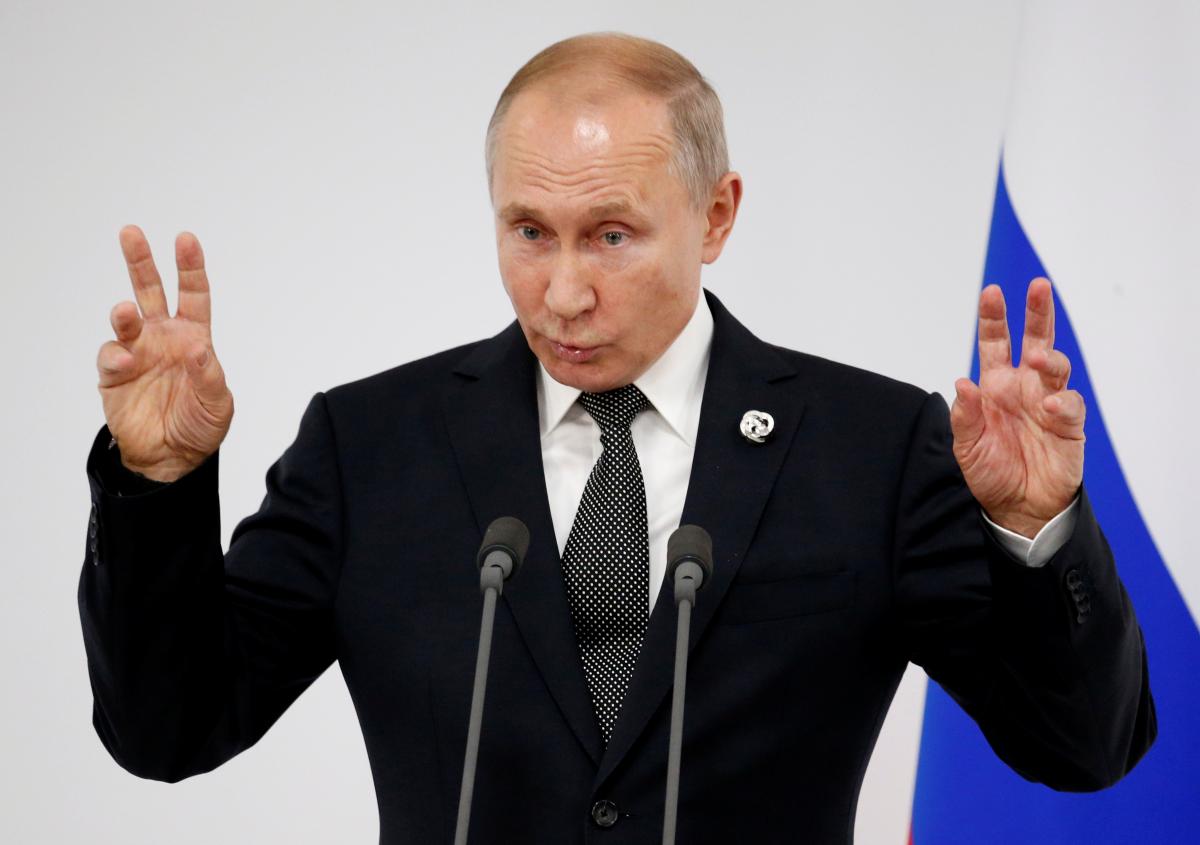 Russian President Vladimir Putin is spreading lies about the geography of Ukraine's grain exports in order to derail the "grain deal". The speaker of the Ministry of Foreign Affairs of Ukraine Oleg Nikolenko announced this on his Facebook.
So, speaking at the Russia-Africa parliamentary conference, Putin said that the Russian Federation insists on the full implementation of the "grain agreement" – so that Ukrainian agricultural products are not sent to "well-fed countries." The Russian president, in particular, claims that 45% of Ukrainian grain is delivered to European countries and only 3% to Africa.
The Ukrainian Foreign Ministry stressed that the information voiced by the Russian dictator is not true and is aimed at disrupting the Black Sea Grain Initiative.
Thus, since August 1, 2022, Ukraine has exported 25.1 million tons of agricultural products through the "grain corridor" to 45 countries of the world. Of these, 2.9 million tons were sent to African countries, i.e. 11.6%, to Asia – 12.1 million tons (48.2%), to Europe – 10.1 million tons (40.2%).
"Russia is also well aware that part of the Ukrainian grain purchased by Europe's "well-fed countries" is sent as humanitarian re-export to Africa and Asia. Therefore, the actual statistics of exports to the African continent is even higher than 11.6%. Not to mention that almost 50 % of production goes to support Asian countries," Oleg Nikolenko stressed.
Food exports through the "grain corridor"
As UNIAN reported, on July 22, 2022, Ukraine and Russia, through the mediation of Turkey, signed separate agreements with the UN on the unimpeded export of Ukrainian agricultural products by the Black Sea. The documents provide for the export of products from the ports of Chernomorsk, Odessa and Yuzhny and the creation of safe routes.
On March 13, Russia announced that the "grain agreement" would be extended by 60 days instead of 120. But Ukraine insists on a six-month extension.
On March 18, Minister of Transport of Ukraine Oleksandr Kubrakov announced that the Black Sea Grain Initiative had been extended for 120 days.
You may also be interested in the news: