Horoscope for April 2023 for all signs of the Zodiac: what will be the second month of spring
What the horoscope promises for a month, and what changes in life you need to be prepared for – astrologers' advice for each zodiac sign.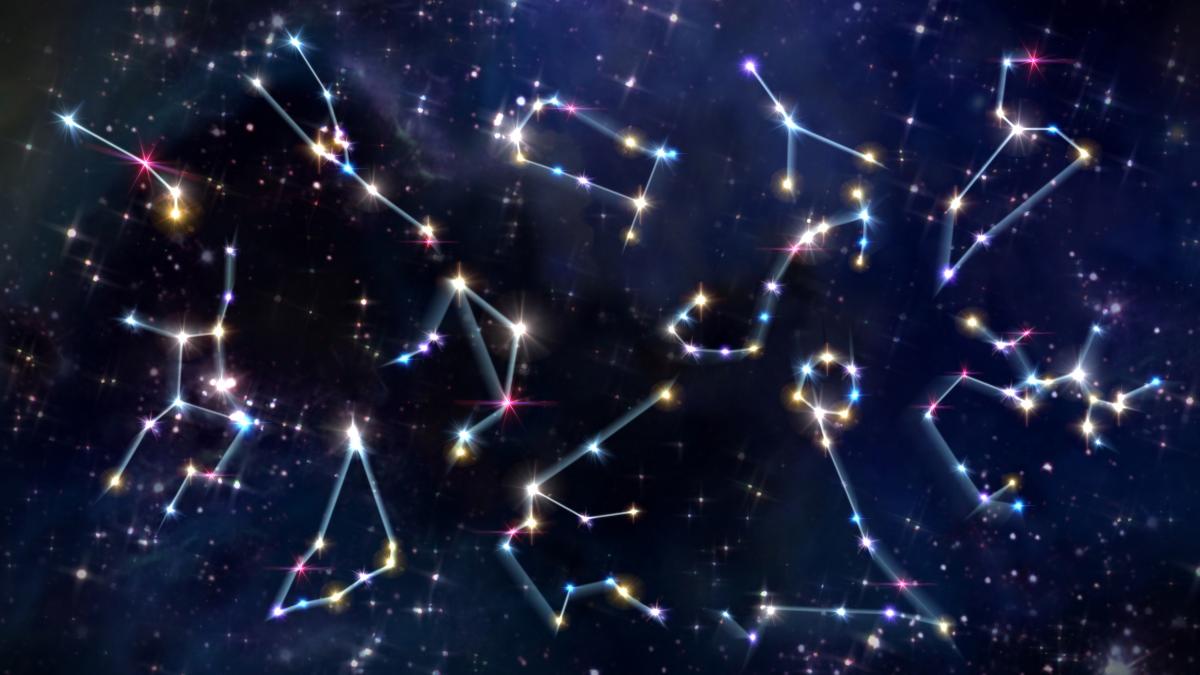 April brings many changes, astrologers say. In the second month of spring, nature is gaining strength, and with it man – there will be a lot of resources, but still, efforts will need to be made for success. Although not all, some this month will simply be the favorites of fate. What will be the horoscope for April 2023 for all signs of the Zodiac – read the material.
Previously, we published the Chinese horoscope for March 2023 for all signs – tips and warnings.
Horoscope for Aries for April 2023
In the first half of April, Aries needs to accumulate their energy, the stars advise. In the second half of the month, you will really need it, and you will be able to achieve long-term goals. Do not be afraid to take risks – everything will work out properly. The only thing you need to be careful with is in matters of unforeseen expenses. Also, astrologers warn: do not pursue success headlong and forgetting about everything. Be sure to find time for family and loved ones, especially since this month they will need you. Be more tolerant and avoid manipulation. Physical activity and spiritual practices will help get rid of overexertion and stress.
Horoscope for Taurus for April 2023
April 2023 will not be easy for Taurus – there are big changes that you do not like so much. Astrologers advise not to worry, but to perceive everything that happens as a blessing. In addition, you can safely rely on your intuition – it will not let you down. First of all, changes may affect your career, so you will need to devote enough time to work. Be more open – this will reflect well on your relationships with colleagues and management. Small business trips are also possible. Try to find time for family and friends and avoid conflict and overexertion – this can be bad for your health. With finances in April, everything will be fine.
Horoscope for Gemini for April 2023
April for Gemini will be much more active than March. Circumstances will change quickly and you will have to adapt to them, but you will succeed. At work, do not be afraid to offer unusual solutions and ideas – you will be appreciated and even possibly promoted. Good luck will accompany everything and everywhere, and the opposite sex will be simply delighted with you. But such success should not overshadow your mind – you should control yourself in order to avoid unpleasant events. At the beginning of the month, you can experiment with your appearance – the rest of the time it's not worth it.
Horoscope for Cancer for April 2023
Cancers in April should be more persistent in achieving their goals – rely on your talent, do not be afraid to take the initiative and you will succeed. The stars promise you enough strength to make your wildest dreams come true. In your personal life, everything is going as well as possible – you will be surrounded by an atmosphere of love and romance. But it would be useful to pay attention to health – you may have to visit a doctor. Financially, April will be stable.
Horoscope for Leo for April 2023
In April, Lviv may have a desire to change jobs. Astrologers advise you to think it over well: during this period, your mood will change in one direction or the other, and things can get out of control. Therefore, be careful when making important decisions. And don't overexert yourself – if you need to, take a few days off. The stars will be on your side this month – even minor troubles will turn everything in the right direction. Move forward, ignoring criticism.
Horoscope for Virgo for April 2023
Virgos in April will be busy with their careers. This is not the best month for you – even ordinary things will be difficult, and you may become insecure and absent-minded. You should reconsider your usual way of life and perhaps change it a little so as not to plunge headlong into the routine and quickly respond to the changes that are taking place. You simply may not have the strength left for your personal life, so conflicts with your loved one are possible. But if you can find time to relax and listen to your intuition a little, then you will be fine.
Horoscope for Libra for April 2023
April 2023 for Libra promises to be very successful. Things will go uphill, the financial situation will improve. This is the time when you do not need to doubt anything, but you should listen to your inner voice. Including in personal relationships – contradictions are possible in them, but you, as a born diplomat, will be able to resolve all misunderstandings. If you wanted to give up bad habits, then April is the right month for this.
Horoscope for Scorpio for April 2023
In April, Scorpios will not have any major life changes. In the first place, as before, will be family and relationships. In general, this is a favorable time for changes in personal life: single Scorpios will be able to meet a soul mate, and those who are in a relationship will legitimize them. As for work, here you can count on a decent income. Although this will have to do routine, but the effort will be justified. April is also a good time to study.
Sagittarius Horoscope for April 2023
Oddly enough, but for fickle Sagittarius, April will be a period of constancy. And there is nothing wrong with that: all unfinished business will be completed, the business will work like clockwork and bring a stable income. This month you will simply become the favorites of fate. At the same time, if you decide to change your job, now the stars do not advise you to do this. In April, you should also be more careful with your health – you can get an unexpected injury.
Horoscope for Capricorn for April 2023
April for Capricorns will not be very easy in work and finances. There may be various kinds of problems that will take time to solve. But your efforts will be appreciated and, in addition, new opportunities for self-realization will appear. In the personal life of Capricorns – a good period for new acquaintances, be more open and it is quite possible that you will soon have a fateful meeting. But health will have to be given more attention – due to work stress, malaise may appear.
Aquarius Horoscope for April 2023
April for Aquarius can be described in one word – success. Or two – a solid success, but this primarily concerns work. All projects and ideas that were previously unrealistic will get off the ground, and you will be able to bring them to life. In personal life, temporary clouds are possible over the horizon – you should not completely devote yourself to work. Remember your loved ones and find time for them. Also in April, you should take care of your health: there is a risk of injury.
Pisces horoscope for April 2023
In April, Pisces is advised by the stars to remain calm. Situations will be different and even overflow, but this is not a reason to panic. You, as before, should listen to your intuition – after all, it has helped you more than once in difficult moments. At the same time, April has prepared new opportunities in work and the professional field – take advantage of them. Family Pisces should not forget about loved ones. For singles, everything will depend on your own initiative – do not be afraid to take the first steps to win the heart of the person you like.
You may also be interested in the news: