In Skadovsk, a car with a platoon commander of the occupation police was blown up (video)
Explosives were planted under the wing of the occupier's car.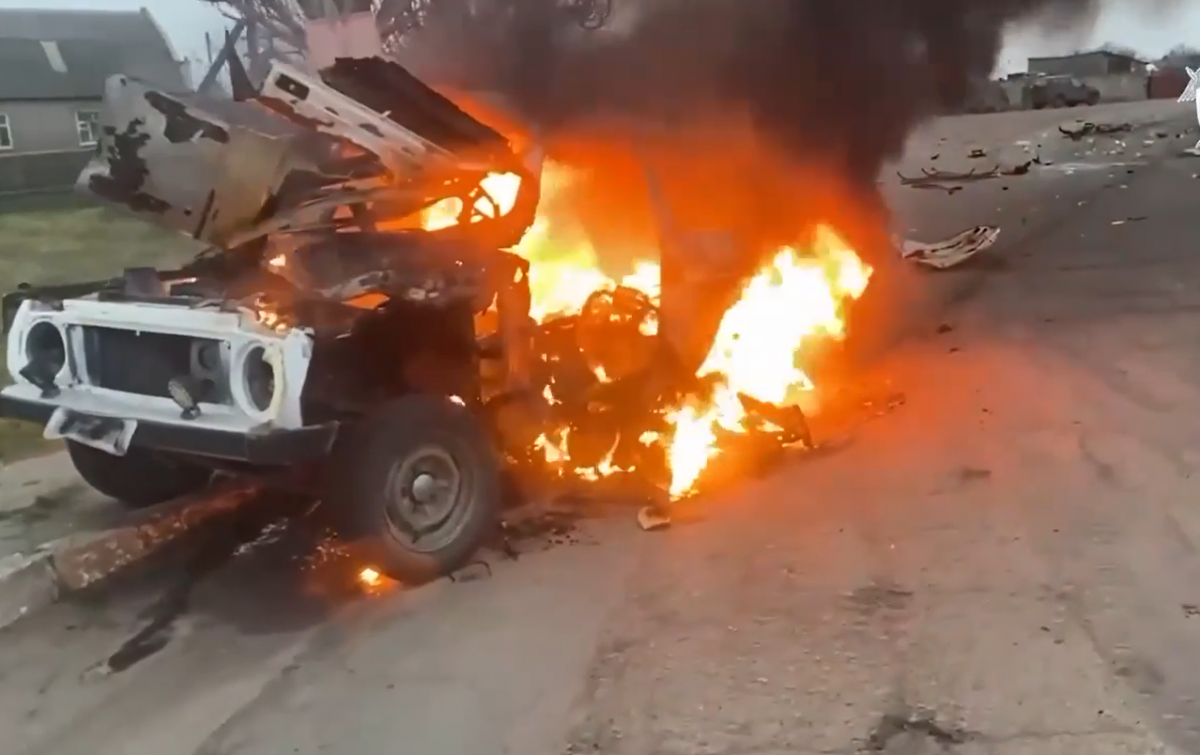 In the temporarily occupied Skadovsk, Kherson region, a collaborator was killed, he held the position of "police platoon commander."
This was announced by the deputy of the Kherson Regional Council Serhiy Khlan on Facebook. It is noted that explosives were planted under the wing of the occupier's car.
The information was confirmed by the so-called Investigative Committee of the Russian Federation in the Kherson region. They said that the "platoon commander of the PPS" (police patrol service) died as a result of an assassination attempt that occurred on March 17. The collaborator died on the spot. His wife and daughter were with him, but they only got injured.
Destruction of collaborators in the occupied territory
In the occupied territories of Ukraine, partisans do not stop their resistance. Since last year, a number of collaborators and traitors have been destroyed.
So, in September 2022, as a result of an explosion in Melitopol, one of the police collaborators was eliminated.
Collaborator Kirill Stremousov, who was appointed "deputy chairman" of the Kherson region, died in a car accident near Genichesk on November 9.
On the evening of March 14, 2023, a powerful explosion thundered in the center of the temporarily occupied Melitopol near Heroiv Ukrainy Street. It turned out to be the car of collaborator Ivan Tkach. He was taken to the hospital but was not rescued.
You may also be interested in the news: