Law enforcement officers identified the commander of the Russian Federation who shot a car near Kharkov (video)
It is noted that the invader came to kill Ukrainians from Moscow.
Law enforcement officers of the Kharkiv region identified the commander of the army of the Russian Federation, who shot a civilian car. The invaders threw the driver into a ditch.
According to the Office of the Prosecutor General, on June 23, 2022, a couple from the Donetsk region drove their car to Bakhmut to evacuate their elderly parents. Near the village of Bolshaya Kamyshevakha, Izyumsky district, the Russians shot at the car.
"The woman tried to save the man, but the occupiers continued shelling. At that time, the Armed Forces of Ukraine carried out aerial reconnaissance and recorded the shooting of the car. Realizing that it was necessary to save the family, they sent a drone with a note "Follow me," the report says.
The woman saw the drone and followed it, thanks to which she went to the place of deployment of the Ukrainian military.
"At this time, the occupiers approached the shot car and thought that the man had died. They threw his body into a trench on the side of the road," the Office of the Prosecutor General said.
The wounded man lay unconscious in a ditch for more than 30 hours, after which he was able to reach the Ukrainian military.
The Russian soldier who shot down a car with Ukrainians from a heavy machine gun turned out to be a resident of Moscow, the commander of a motorized rifle unit of the RF Armed Forces.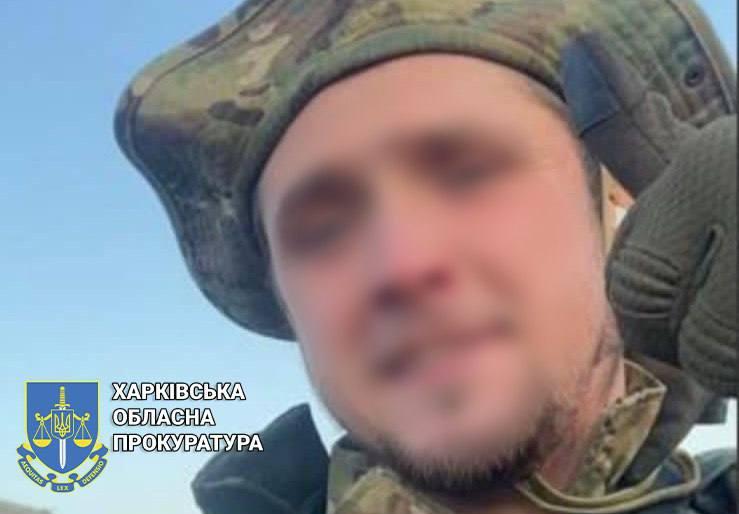 Execution of volunteers in Bucha – what is known
Journalists conducted an investigation "Bucha: execution on Kiev-Mirotska" about the murder of three volunteers by Russian invaders at the beginning of the occupation of the Kyiv region.
On March 4, 2022, Nastya, Sergey and Maksim set off from Kiev to deliver dog food to a shelter in Zabuchie and visit the parents of one of them. They were killed by the Russian military in Bucha, on Kievo-Mirotska Street. Maxim was shot in the head, Nastya and Sergei were shot when they tried to escape.
You may also be interested in the news: