Administrators of Telegram channels warned about criminal cases: what made them angry
Real-time information about the movement of UAVs or missiles helps the enemy find weak spots and plan subsequent strikes.
In the near future, criminal cases may be opened against Telegram channels that inform about the movements of missiles and "Shaheds" in real time.
"You see how many Telegram channels have been created today. Who controls them is an extremely important question. After all, they need special control as of now. I'm not talking about the official Telegram channels of leaders and so on, but those that we are being informed today about the movement of the same missiles, "Shaheds" and so on. By the way, I would like to note that serious decisions will be made in the near future, perhaps even criminal cases will be opened if there is a reason for this," he said. on the air of the informational telethon, the speaker of the command of the Air Force of the Armed Forces of Ukraine Yuriy Ignat.
According to him, some Telegram channels provide real-time information about the movement of UAVs or missiles. There are screenshots from the "Virage-tablet" system and those screenshots indicate the time and place of the UAV's stay or their disappearance from radar.
"I want to immediately make a request and warn the administration that maintains these pages that this is a crime against Ukraine. This is informing the enemy about the route of these missiles. All measures will be taken, the materials have already been transferred to certain authorities. I think that everyone should to understand consciously or unconsciously, he does this in order to increase his audience, subscription. All this leads to the fact that the enemy has information when planning the next strikes, where we have weak points," Ignat emphasized.
Read also: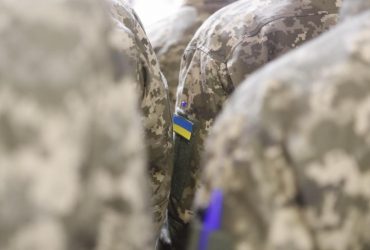 "There is detailed information, they say the time and place where the UAV disappeared from radar radars. You can't imagine the best for the enemy. Therefore, you can inform, although I personally am not a supporter of this, but without detailing absolutely, let alone post screenshots," he added.
Night attack of Russian drones on Ukraine – what is known
Today, March 22, the General Staff of the Armed Forces of Ukraine reported that at night the enemy once again launched a massive air strike with Shahed-136 drones – 16 out of 21 drones launched by the enemy were destroyed.
The city authorities of Rzhishchev and rescuers of the State Emergency Service reported the destruction of two dormitories. The 4th and 5th floors collapsed there, as a result of which four people died, and there are children among the victims.
You may also be interested in the news: