"Heares stand in line": the network showed the burial ground of the invaders in Vladivostok (video)
While one occupier is being buried, a grave is being prepared nearby for another.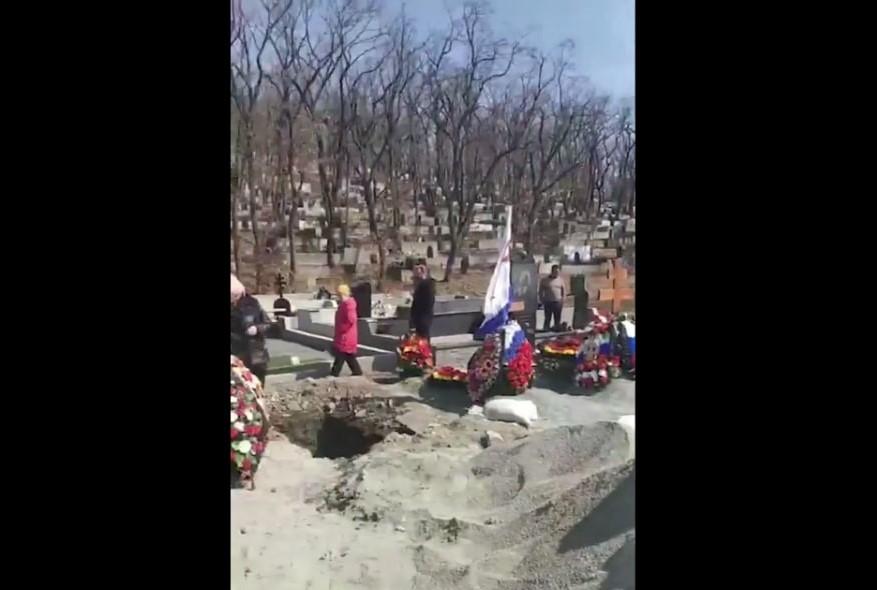 At the local cemetery in Vladivostok, a line of hearses lined up from the corpses of the "two hundredth" invaders. New graves do not have time to prepare.
According to NEXTA, an eyewitness in the video reported on the frantic pace of burials of the liquidated invaders. The footage shows dozens of graves of the invaders. The voice-over says that the cemetery managers allocated a new plot for the burials of the invaders, because there was no place left for the previous one.
"Young guys died for no reason. That's how many of them are being brought here, one by one… Horror, horror. There are queues of hearses. In December, there was not a single grave here," the author of the video comments, demonstrating the queues of hearses.
In this case, the burials occur in parallel with each other. While one invader is being buried, another is brought up and a grave is being prepared for the third.
Losses of the Russian Federation in the war in Ukraine
Since the beginning of the full-scale invasion, the Russian Federation has already lost 166,570 invaders. Despite the obvious defeat of the Russian Federation on the battlefield, Ukraine, the United States and other Western countries state Putin's unwillingness to sit down at the negotiating table on equal terms.
At the same time, the Russian military was forbidden to voluntarily surrender. If a serviceman had the opportunity to continue fighting, but he surrendered, this would be considered a crime against military service, the Supreme Court of the Russian Federation explained.
You may also be interested in the news: