Zaporozhye rocked by a series of explosions, residential buildings under fire from the Russian Federation (map)
Local publics report that explosions shook the region immediately after the announcement of the air raid alert.
In Zaporozhye on Wednesday, March 22, after the announcement of an air raid, explosions thundered. So far, there are no details of what it was – "arrival" or air defense work.
As evidenced by the alerts.in.ua air raid map, now the sirens are only in the Zaporozhye region, in other regions after 11:00 an air raid alert was announced.
The secretary of the Zaporozhye city council Anatoly Kurtev wrote:
"Urgent! Go to the nearest shelters and stay there!".
Correspondents of "Suspilny" report that one explosion thundered in Zaporozhye. After 11:31 am, information appeared from local TG channels that a new series of explosions rocked the city.
The Zaporizhzhia District Military District called for maintaining informational silence, not distributing photo and video materials – excessive informational attention harms the Defense Forces of Ukraine.
Updated 11:55. Under enemy fire – residential buildings and the island of Khortytsya, according to the OP.
Updated 12:45. As reported in the Zaporizhia OVA, the Russian attack on Zaporozhye continues. The enemy wants to intimidate the civilian population of the city of many thousands.
Footage of the consequences of the Russian strike on the city is published by Suspilne, where a rocket hit a residential building. There is no information about the victims and injured at the moment.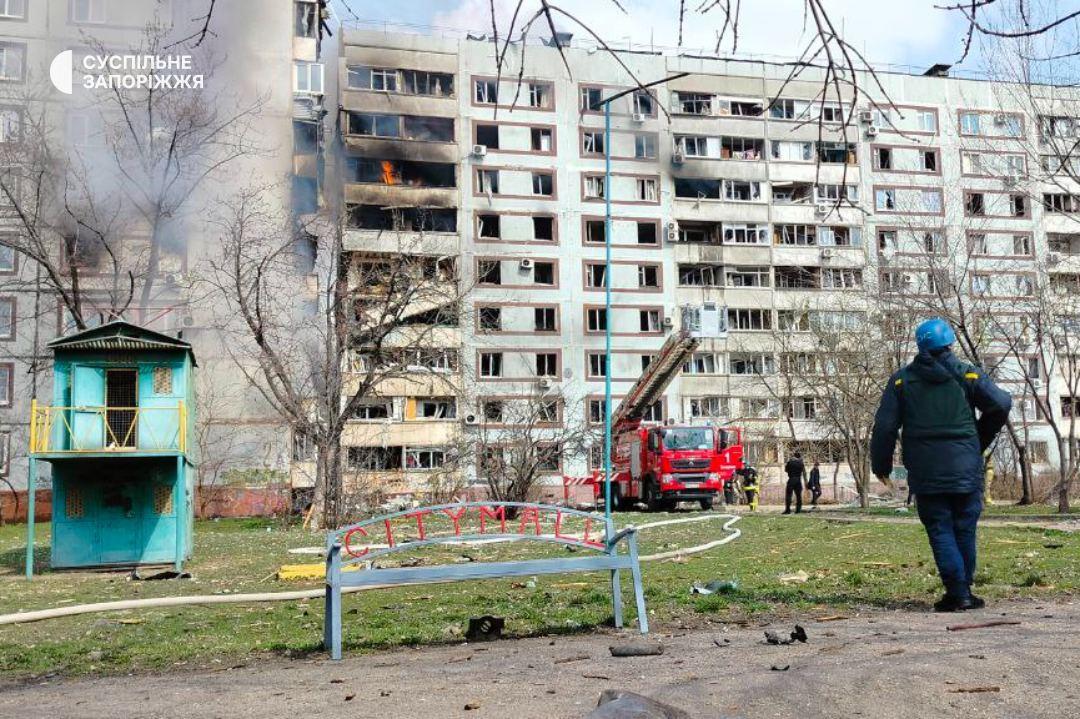 Large-scale air alert in Ukraine on March 22
Wednesday morning, March 22, 2023, for all regions of Ukraine began with a large-scale alarm. The whole map of our country "blushed".
The monitoring group "Belarusian Gayun" reported about the cause of the large-scale air raid. This is the takeoff of the Russian "dagger-carrier" MiG-31K in Belarus. After 11:00, retreats were announced in the regions – the threat from the air had passed.
The night before, Russia attacked Ukraine with kamikaze drones. 16 out of 21 drones were shot down, in the Kyiv region "arrivals" – four people died.
You may also be interested in the news: