Zhevago helicopter arrested in Kyiv
The ex-people's deputy used it for personal purposes during his stay on the territory of Ukraine.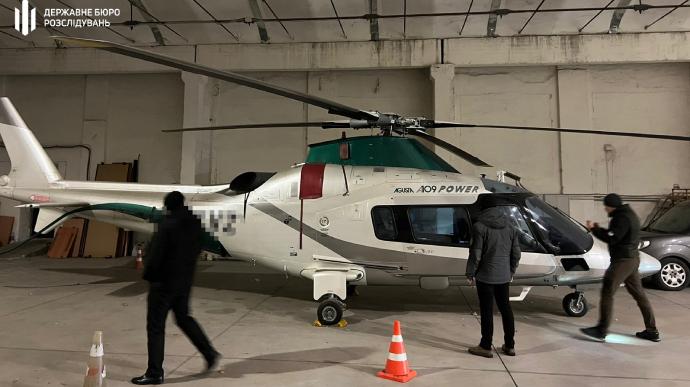 At the initiative of the State Bureau of Investigation, the court arrested the helicopter, the indirect owner of which is Konstantin Zhevago, a former people's deputy, a shareholder of Bank Finance and Credit JSC.
According to the press service of the State Bureau of Investigation, this helicopter belongs to a legal entity controlled by the former deputy. Zhevago himself used it for personal purposes when he was in Ukraine.
Investigators located the helicopter and took all necessary steps to arrest it.
Zhevago case: latest news
As UNIAN reported, on July 15, 2021, the SBI reported that Interpol had put Konstantin Zhevago on the international wanted list. The bureau recalled that on September 27, 2019, the ex-deputy was informed of suspicion, because he, as the former owner of the bank, organized the embezzlement of $ 113 million of this financial institution. After that, the specified bank was declared insolvent.
Zhevago was detained on December 27, 2022 in Courchevel (France). Subsequently, it became known that billionaire Konstantin Zhevago posted a bail of 1 million euros and was released from custody. He is marked at the police station.
On January 4, 2023, the Deposit Guarantee Fund filed a lawsuit against Zhevago for damages from Finance and Credit Bank and its creditors in the amount of almost UAH 46 billion. the claim will be considered by the Kyiv Economic Court.
You may also be interested in the news: