Air raid warning sounds in Ukraine: there is a threat of attack
Residents of the Kiev region warned about the threat of drone attacks.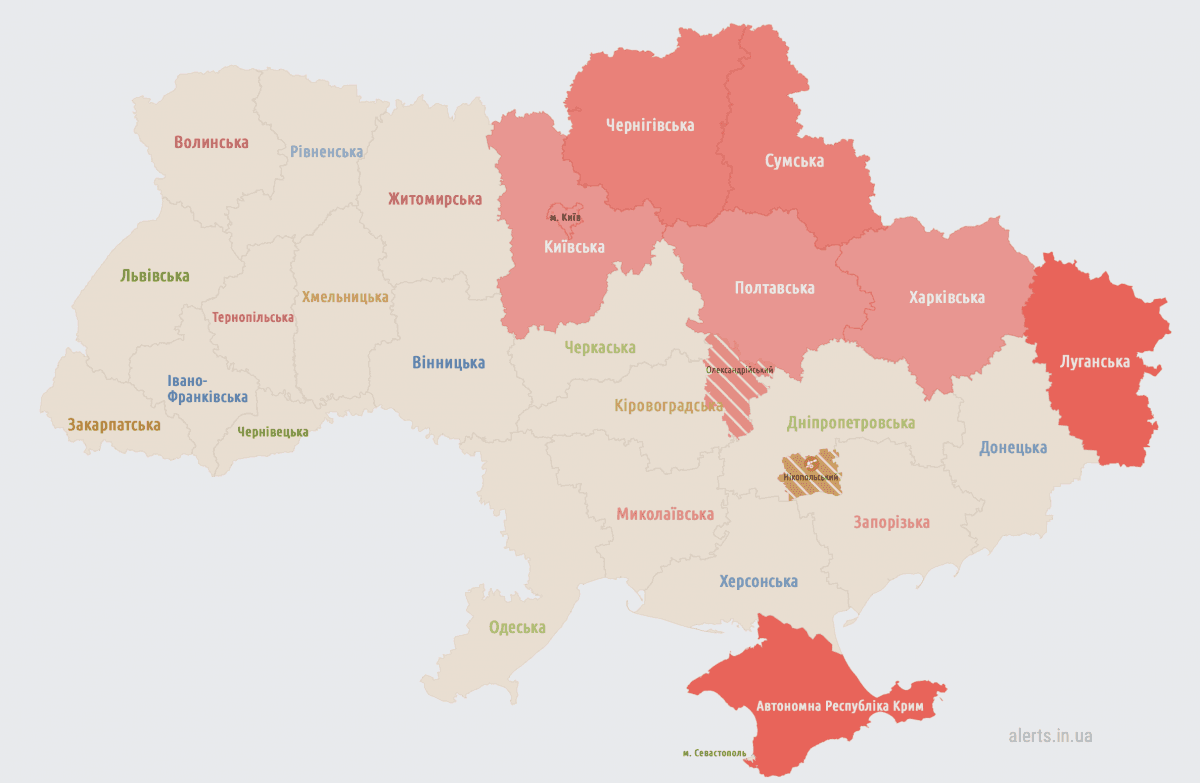 An air alert has been declared in a number of Ukrainian regions. As stated in the Kyiv OVA, there is a threat of drone attacks in the Kyiv region.
"Kyiv region! Threat of enemy drone attacks! Stay in cover until lights out. Take care of yourself and your loved ones!" – the message says.
Head of the Office of the President Andriy Yermak urged Ukrainians not to ignore the alarm.
As of 00:27 on March 24, the alarm was declared in Kyiv, Kyiv, Chernihiv, Sumy, Poltava and Kharkov regions. "Red" are also the Luhansk region and the Autonomous Republic of Crimea.
The news is being added…
Russian strikes on Ukraine: latest news
Around 21:30 on March 23, the Russians tried to attack the Odessa region from Su-35 aircraft. The enemy launched two Kh-59 missiles. Fortunately, they were shot down by Ukrainian air defense forces.
On the night of March 23, the Kherson region fell under shelling. The enemy hit the Kherson Regional Cardiological Center.
You may also be interested in the news: