Journalists showed terrible footage from the epicenter of the "arrival" in Zaporozhye (video)
In some apartments, the walls just fell off.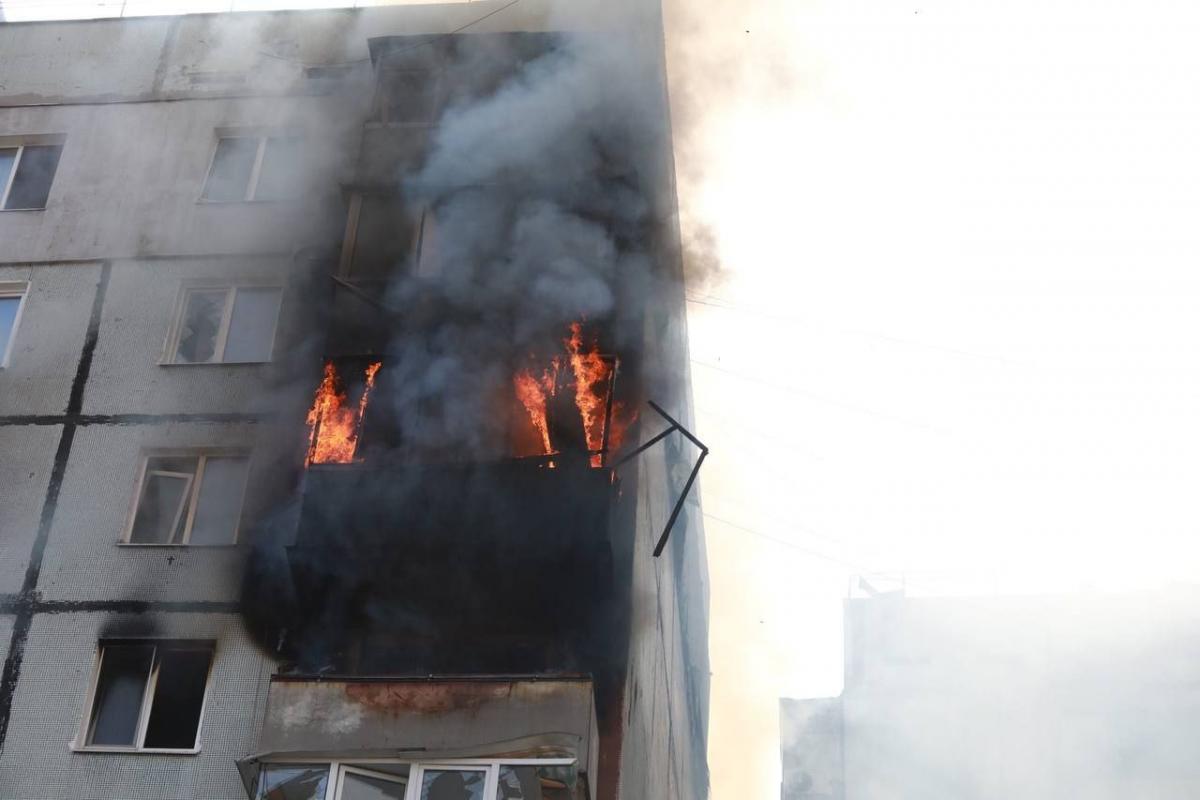 People were allowed into a destroyed house in Zaporozhye so that they could pick up the necessary things. Late on the evening of March 22, a search and rescue operation was completed there.
As they say in the TSN story, the journalists went into the entrance of the house after the "arrival", everything burned out there.
The TSN journalist talked to Andrey, who rented an apartment in this building. Because of the full-scale war, he is already moving for the third time. On March 4, 2023, she and her mother moved to the house in Zaporozhye from Gulyaipol, Zaporozhye region. Andrei said that he was lucky, because at the time of "arrival" he was in the hospital, that's the only reason he survived.
The correspondent of TSN walked through the floors of the house, which was hit by a Russian missile, and showed these terrible shots: in some apartments, the walls simply fell off.
"It's even hard to breathe here, because this soot is in the air… These two houses are in disrepair," the story says.
Tragedy in Zaporozhye – Russia hit a residential building with a rocket
On March 22, Russia launched a missile attack on Zaporozhye. In total, she fired six missiles, one of which hit between two residential buildings.
The number of victims of the strike on high-rise buildings in Zaporozhye has grown to 34, of which 27 were hospitalized (including three children).
The Armed Forces of Ukraine suggested that the strikes on Zaporozhye were carried out from multiple launch rocket systems, possibly Tornado-S.
You may also be interested in the news: