Number of patients with coronavirus complications increases in Ukraine – Ministry of Health
The Ministry of Health emphasized that the booster is very important in order to update and extend protection against COVID-19.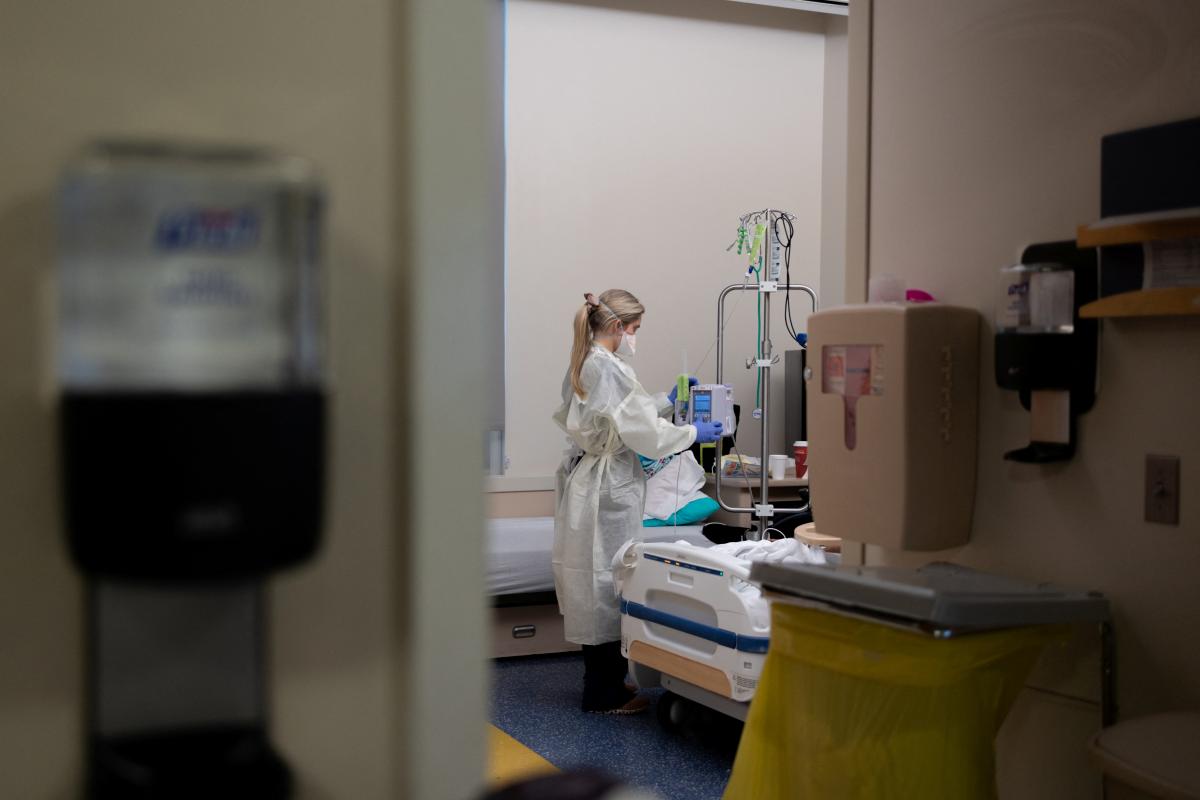 In Ukraine, the number of patients with complications of coronavirus is increasing. Because of this, the Ministry of Health initiated a series of events to support the vaccination campaign in 10 regions of Ukraine during March-April 2023.
According to the press service of the Ministry of Health, at the moment, 15.5 million people in Ukraine have been vaccinated with two doses, and only 3.1 million people with the first booster dose, and only more than 260 thousand people with two booster doses of vaccination. The ministry emphasized that the booster is very important in order to update and extend protection against COVID-19.
"The Omicron strain and 10 more subtypes of the SARS-CoV-2 virus are currently circulating in Ukraine. The situation of the appearance and fixation of the Omicron HBV 1.5 subtype, better known as Kraken, is risky for us. This strain is characterized by rapid transmission of infection from person to person. Under the condition of constant stay in bomb shelters, the inability to comply with anti-epidemic standards, the risk of a rapid spread of infection and the likelihood that more people will fall ill with a coronavirus disease increase significantly," said Chief State Sanitary Doctor Igor Kuzin.
To prevent complications from the disease, Kuzin urged Ukrainians to get vaccinated against COVID-19. He noted that Ukraine has high-quality, safe and effective vaccines.
At the same time, the infectious disease doctor, chairman of the National Technical Expert Group on Immunoprophylaxis Fyodor Lapiy noted that vaccination does not guarantee that a person will be able to avoid infection.
"However, it has already been proven that vaccination significantly alleviates the course of the disease and reduces the risk of complications that can be critical in war conditions. We are seeing a steady increase in the incidence of COVID-19 – about 15 thousand confirmed cases over the past week. The number of hospitalized due to COVID-19 and deaths – up to 100 deaths per week," he explained.
Among those who die from the disease, 85% are people over the age of 65, who should complete the basic vaccination course and receive at least one booster shot, Lapiy said.
Coronavirus in Ukraine
In early March 2023, it became known that a strain of the Omicron XBB.1.5 "Kraken" coronavirus was recorded in at least six regions of Ukraine. The first patient with this strain was found in the Sumy region.
The Ministry of Health predicted that the winter wave of COVID-19 in Ukraine would end by mid-March. In addition, it was expected that the decrease in the incidence of coronovirus will occur before the end of the month.
You may also be interested in the news: