Representation of the International Criminal Court to be opened in Ukraine
Prosecutor General Andrei Kostin called the signing of the agreement another step towards ensuring the full responsibility of the Russian Federation for crimes against Ukraine.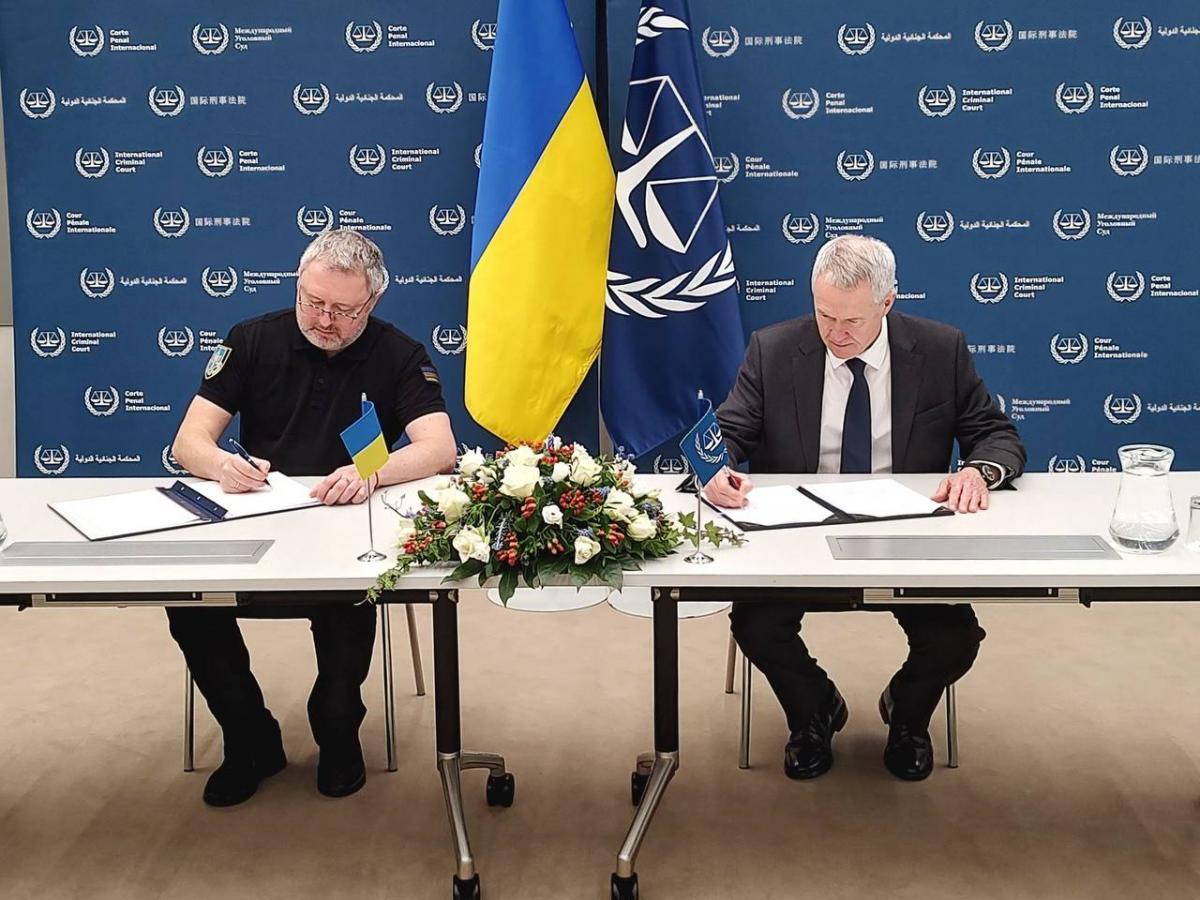 Prosecutor General of Ukraine Andriy Kostin today in The Hague signed an agreement on the opening of the Representation of the International Criminal Court in Ukraine.
This is reported by the Office of the Attorney General. The agreement was signed with ICC Secretary Peter Lewis.
Kostin stressed that he was honored to start this new chapter of cooperation. He called the signing of the document another step towards ensuring full responsibility for international crimes.
"This is only the beginning, but a good start. I am convinced that we will not stop until all those responsible for international crimes committed against Ukraine are brought to justice. Including the top military-political leadership of the criminal regime of the Russian Federation," he said.
The Attorney General emphasized that the ICC and the Office of the ICC Prosecutor Karim Khan tirelessly stand guard over justice. "We look forward to further cooperation in investigating and prosecuting Russia's crimes against Ukraine. I firmly believe that our joint efforts will help develop a more just world," Kostin said.
ICC warrant for Putin's arrest
As UNIAN reported earlier, on March 17, the International Criminal Court issued arrest warrants for the president of so-called Russia, Vladimir Putin, and Ombudsman for Children, Maria Lvova-Belova. They are suspected of illegally forcibly transferring Ukrainian children, which is a war crime.
This means that these criminals can be arrested on the territory of countries that have ratified the Rome Statute, there are currently 123 such states. However, Putin's henchmen in the Hungarian government have already stated that the ICC warrant is allegedly not binding on them, although Budapest has ratified documents more 20 years ago. ICC chief prosecutor Karim Khan said Putin would face justice in The Hague for his crimes against Ukraine, regardless of Moscow's opinion.
You may also be interested in the news: