Another iPhone 15 improvement over iPhone 14 revealed
With the release of the iPhone 15, Apple will rework the proximity sensors, which should have a positive impact on the delay and accuracy of their operation.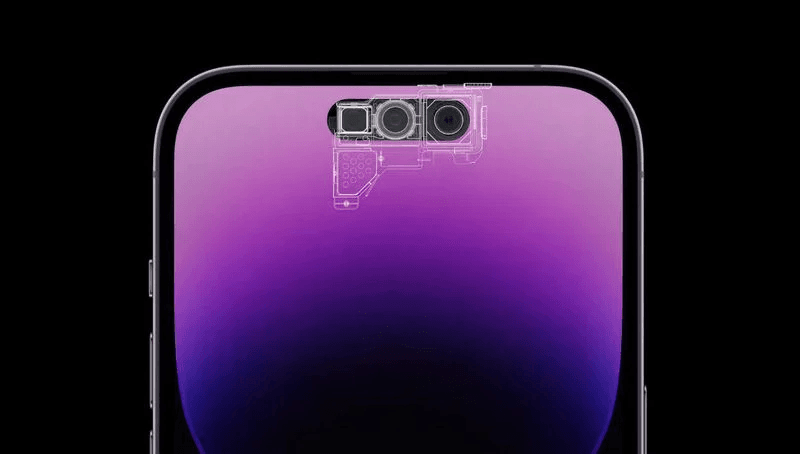 All models of the iPhone 15 line will receive proximity sensors built into the "interactive" Dynamic Island cutout. This solution will replace the under-screen sensors used in the current generation Pro models.
Such information was shared by the famous insider Ming-Chi Kuo on his Twitter account. However, he did not specify how exactly this engineering solution will affect the user experience.
Note that after the release of the iPhone 14, the network has repeatedly reported inaccurate work and false positives of the sub-screen proximity sensor Pro-models. In addition, the location under the screen was not always intuitive for new users.
This problem affects not only iPhones, but also many Android smartphones with under-screen proximity sensors. For example, in Google Pixel 6, the sensor is located to the left of the front camera and often falsely triggers (for example, when the user needs to open the control center) in instant messengers that support entering voice messages by bringing the smartphone to the ear.
Due to the prevalence of such reports, it is possible that Apple undertook to solve this problem by changing the position of the proximity sensor in new smartphones. Nevertheless, such a decision may be caused by the banal desire of the Cupertinos to reduce the cost of additional components for the iPhone.
All iPhone 15s will get USB-C, titanium iPhone will be delayed
The presentation of the iPhone 15 line will traditionally take place in September. Apple has already officially confirmed that all future iPhones, starting with the iPhone 15, will switch from Lightning to USB-C. This is required by the EU law on the unification of charging ports.
Speaking of differences between regular and Pro models, we know that the iPhone 15 Pro and Pro Max will get a faster A17 processor, increased RAM to 8 GB and, according to rumors, they will lose physical buttons. Outwardly, all models will differ little from each other.
Earlier, several sources said that in 2023, Apple is preparing to release a flagship iPhone under a new name and with unique features. It will replace the top-end iPhone Pro Max and will be called the iPhone 15 Ultra. Later it was reported that this model will appear only as part of the iPhone 16 line or later.
You may also be interested in the news: