Trams made from Azovstal steel will take to the streets of Kyiv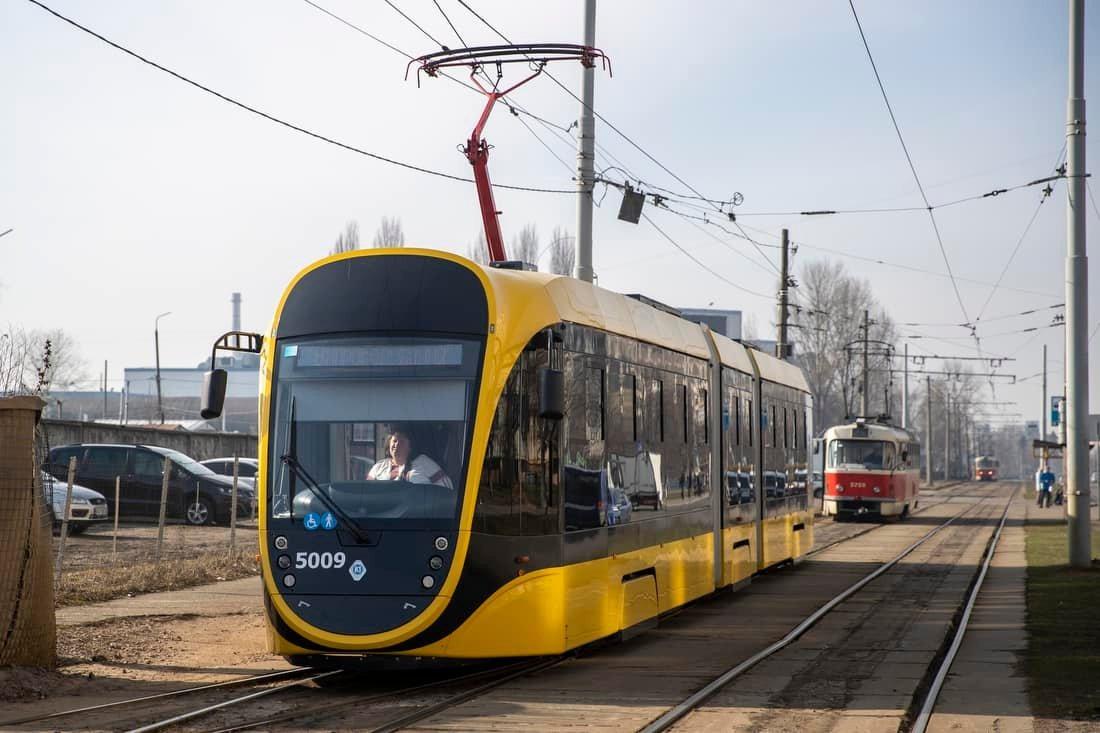 New trams made from the metal of the legendary "Azovstal" of the Metinvest Akhmetov Group are preparing to leave for the streets of Kyiv. The Tatra-Yug company purchased steel from the plant before the full-scale invasion, and they took to the streets just now. Eight brand new trams have entered the route No. 33, connecting Troyeshchina and Darnitsa: now this journey takes only 15 minutes.
From the Mariupol metal, by order of the people of Kiev, a batch of trams with a low floor, an improved heating system, modern ventilation and air conditioning were produced. The tram is equipped for people with limited mobility and passengers with special needs: inside there are places with fixation for wheelchairs and prams, ramps for getting on/off at the entrance, exit buttons on the lower level, and conveniently marked seats for pregnant women.
The case of the Mariupol metallurgists of Metinvest will please Ukrainians for a long time: the metal made before the war was acquired by large companies. Therefore, objects made of MMKI and Azovstal steel will appear for some time to come. For example, it is planned to open a bridge-wave at Obolon this autumn.
As you know, in February Mariupol plants stopped working. Months of siege followed, followed by daily bombardments and shelling. Azovstal has become for the whole world a symbol of the invincibility and resilience of Ukrainians, and the pre-war steel of the Mariupol plants has found a new life. In particular, from the last batch of metal produced at the plant, bracelets "Symbol of Invincibility" were created, which were sold out in record time. All proceeds from the sale went to the Drone Army project.
Recall that the hull of the future flagship of the Naval Forces of the Armed Forces of Ukraine, the Hetman Ivan Mazepa corvette, which is currently being built in Turkey, is also made of steel from Azovstal and MMK named after Ilyich of the Metinvest group.