Karmic parade of planets March 28, 2023: forecast for the signs of the Zodiac
How the movement of celestial bodies will affect fate – advice from astrologers on how to survive the March parade of planets.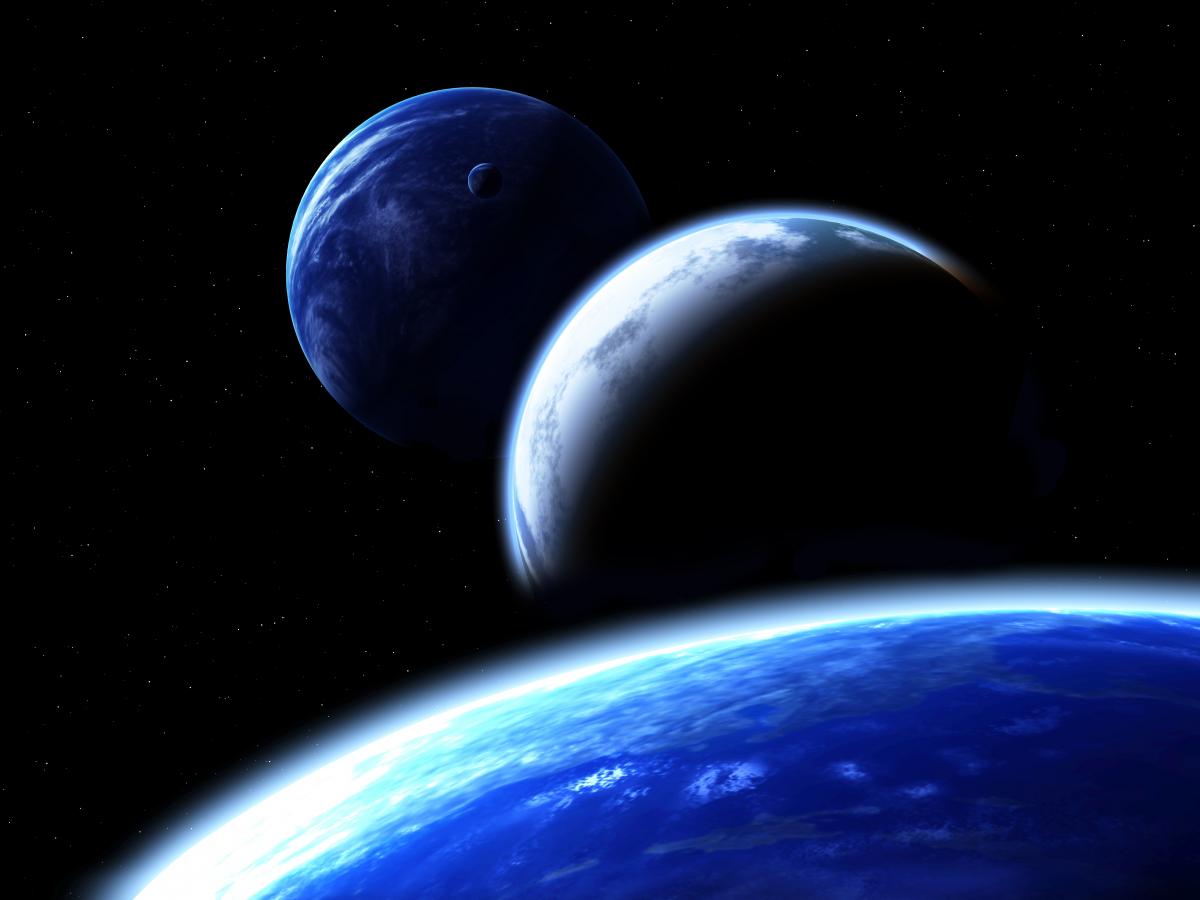 On March 28, the inhabitants of the Earth will observe a rare phenomenon – the alignment of the five planets of the solar system, known as the alignment of the planets. Astrologers claim that he is able to influence fate and present karmic lessons. How dangerous this phenomenon is and whether it can be used for your own benefit – in the UNIAN material.
Parade of planets – when to watch and who participates
On March 28, 2023, five planets will line up – Jupiter, Mercury, Venus, Uranus and Mars. In astronomical language, this phenomenon is not called a parade, but an alignment – that is, several planets line up close to each other on one side of the Sun. On the evening of March 28, after sunset, five planets can be observed simultaneously – they will be in the 50-degree sector of the sky. That is, astronomically, this cannot be called a parade, but from an astrological point of view, the day will be dangerous, you need to be extremely careful, monitor your health and in no case take risks.
Earlier, we told in detail when, where and how to watch the parade of planets 2023.
What is preparing the parade of planets – forecast for the signs of the Zodiac
Jupiter, a large and heavy planet, will come very close to the Sun this time, according to astrologers. The parade of planets in combination with Jupiterian energy will bring instability, increase fears and concerns in all areas of life – the world economy, politics, destabilize the psyche, military, emotional outbursts will be possible. This is in some way a test for survival in a crisis. But if you go through this period thoughtfully and calmly solve current problems, then everything will be fine.
The parade of planets will take place in your sign, so everything is going well in all areas – both personal and professional. But in the personal – especially, the period promises to be very active.
The mistakes of the past may appear – you will have to solve the problems of karma, something that you may have once given up on. With a reasonable approach, everything can be settled.
The period promises great activity in work, but you will not need fuss – let everything go calmly and measuredly, this will help to achieve the desired result.
Astrologers do not advise you to let things take their course, especially when it comes to family matters. There will be more worries than usual, but it's better to figure it out yourself.
The period will not be easy, interference is possible in business. You need to enlist the support of family and friends. And also, if necessary, be sure to ask for help.
Try to show yourself as much as possible at this time at work, be active and sociable. Take care of current affairs – the result will not keep you waiting.
During this period, there may be difficulties – the energies of the planets will oppose your zodiac sign. Therefore, be careful: try to compromise, enlist the support of relatives, friends and colleagues, so as not to solve issues alone. If you don't know what to do – consult, everything will work out.
The parade of planets can put everything in its place in your personal life – denouement in relationships is quite likely. If something did not go according to the plan of the Universe, it was wrong, then it will collapse. But in return, you will get a new and quite likely long-term relationship.
As a rule, you will be busy with work matters and try to ignore this period. But he will not want to ignore you: both at work and at home, everything may not be smooth. Astrologers advise not to be in illusions – look for real ways to solve problems. Everything will turn out well.
Less words – more deeds, that's your motto in this period. If you want to succeed, stop talking and start taking action. Willpower will help you.
Emotions will overwhelm you, but this is wrong. Try not to give in to them – this is not the best period. It is better to dream up later, but now – to really look at things and calmly think everything over.
Parade of planets on March 28 – how to use cosmic energy
In ancient times, the alignment of the planets was observed in the same way as the new moon and full moon, and this period was often used in magical rituals. Modern astrologers say that you can use the strong energy of the parade of planets if a person independently decides to change his life. You can do this in two ways:
you manage the energy yourself – for example, you decide to change something, visualize and make a wish, then it comes true;
you ask for help from the parade of planets – for this you need to go out, look at the planets and ask them for help in some matter.
In addition, you should know that the period of the parade of the planets does not have the best effect on health and chronic diseases are exacerbated. Also at this time, violent emotions should be avoided – it is better to step aside and look at the situation from the outside, this will help to solve everything in the best way. Pay attention to what you think about – your future is painted in the color of your thoughts.
You may also be interested in the news: