ENGWE e-bikes with €70 discount on Geekbuying
If the time has come to get an electric two-wheeler, one suggestion of the global online store Geekbuying looks pretty appealing. All models of electric bicycles and scooters with the ENGWE brand are available now with a discount of 70 euros.
As part of the Mega Sale campaign running this month, Geekbuying has announced special discounts on ENGWE e-bikes. This week, from 27 to 31 March, you can buy an electric bike or electric scooter for a whopping €70 off using coupon 7VAWJAO7 if you're shopping in the EU.
Likewise, you'll get $70 off with coupon 7VAWPPXO when shopping from the US. In addition, when paying through the PayPal system, buyers receive an additional $25 discount on orders over $700. You can also count on £70 off with coupon 7VAWUI9P if you order from the UK.
The coupons are valid for the entire range of ENGWE models, including folding and non-folding electric bikes, urban and mountain climbing, with different tire sizes and engine power, etc.
In addition, ENGWE also offers accessories for its electric vehicles, such as smartphone attachments, bags, lock and pump. In the offer you will also find several models of batteries for e-bikes and scooters.
ENGWE is a serious player in the market with quality products, as evidenced by the prices. The cheapest offer is for a folding e-bike ENGWE T14 Folding Electric Bicycle with 14-inch tires, 250W motor and 48V 10Ah battery, which develops 25 km/h. The price of the model is €549.
In the middle price range, the folding e-bike is the most affordable OTHER C20 Pro Folding E-bike with 20-inch tires, 250W motor, 36V 15.6Ah battery, speed up to 25 km/h and maximum mileage of 60 km. This model costs €949.
Most of the other e-bikes are priced above $1,200, with some models reaching close to $2,300. For example, the folding e-bike ENGWE ENGINE Pro Folding Electric Bicycle it has 20-inch tires, a powerful 750W motor, a 48V 16Ah battery, develops maximum speed, and the mileage reaches 120 km. The price of the model is €1429.
For lovers of mountain riding, the model is interesting ENGWE M20 Dual Battery Mountain E-Bike, which has two 48V 2*13Ah batteries, 20-inch tires, a powerful 750W motor and a maximum speed of 45 km/h. This e-bike costs €1599.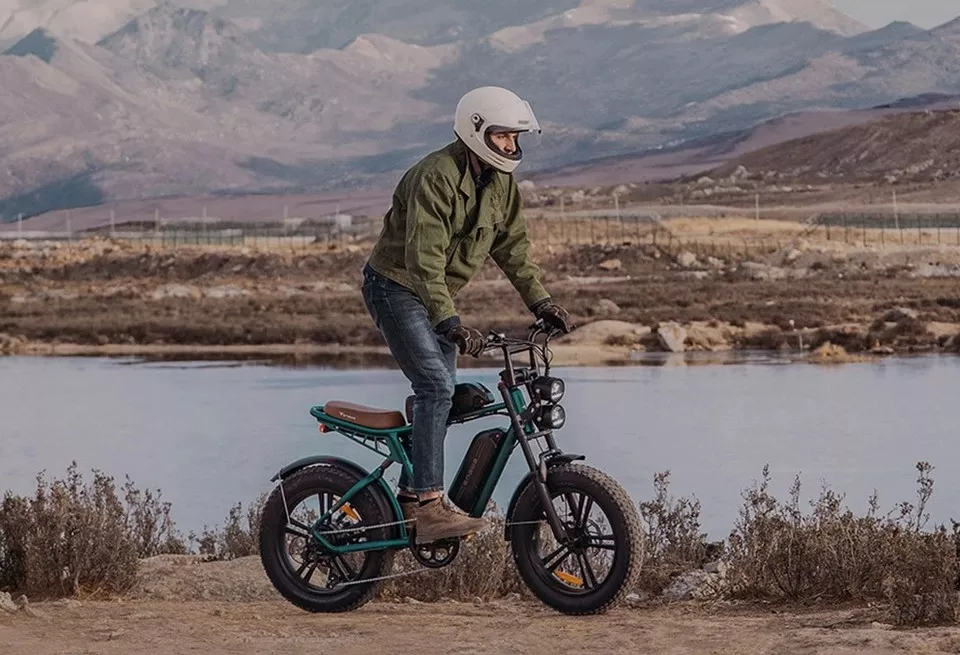 The offers for the purchase of two e-bikes of the same model are particularly advantageous in terms of prices. For example, 2 years ago ENGWE EP-2 Pro Electric Bicycle cost €1,948 as a set, while the single price of such an e-bike is €1,229. This is a model with 20-inch tires, a 750W motor, a 48V 13Ah battery, a speed of up to 35 km/h and a range of up to 100 km.
All e-bikes ordered are delivered free of charge from Geekbuying's European warehouse within a few working days.