Hundreds of occupiers liquidated: APU powerfully updated enemy losses per day (infographic)
Dozens of pieces of equipment were destroyed.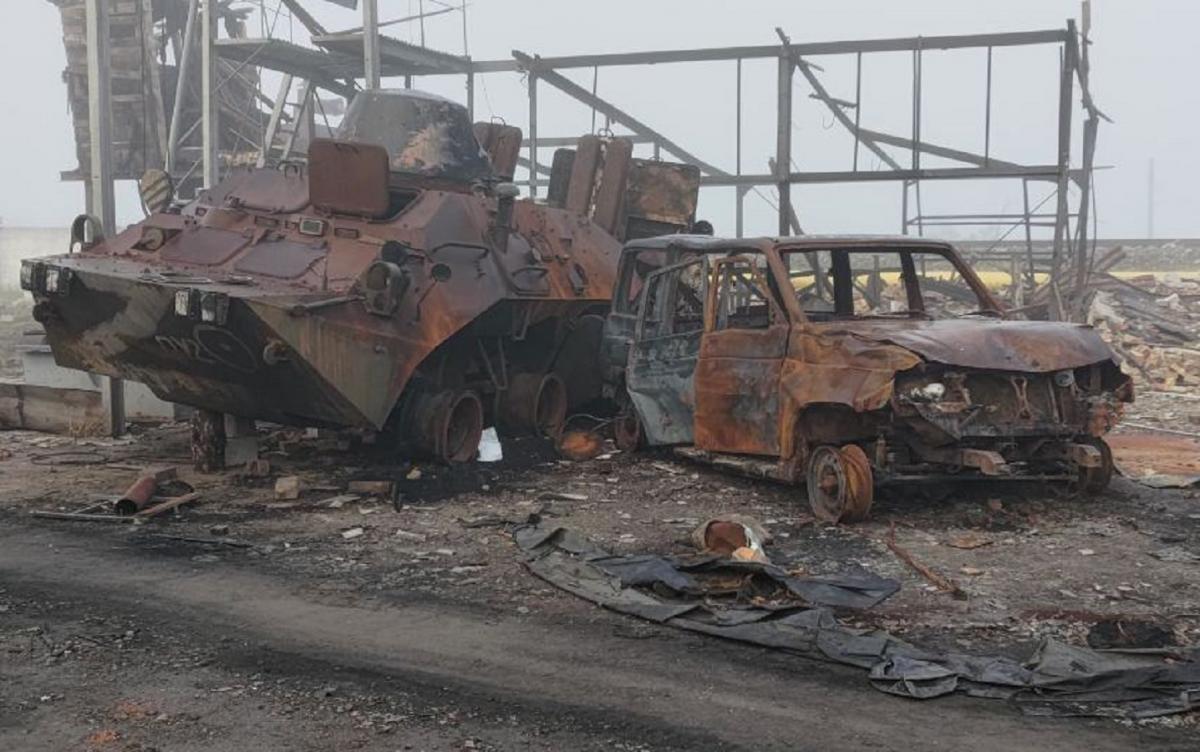 The Armed Forces of Ukraine over the past day liquidated 610 Russian invaders. Along with this, they burned dozens of enemy equipment, including artillery systems and armored fighting vehicles.
The press center of the General Staff of the Armed Forces of Ukraine shared the latest data on Russia's losses in Ukraine in a new report. The data are traditionally divided into general and daily data.
Russia's losses in Ukraine as of March 27
personnel – about 171,160 (+610) people liquidated;
tanks – 3595 (+0);
armored combat vehicles – 6953 (+6);
artillery systems – 2638 (+7);
MLRS – 523 (+1);
air defense systems – 277 (+0);
aircraft — 305 (+0);
helicopters — 291 (+0);
UAV of the operational-tactical level – 2216 (+8);
cruise missiles – 911 (+0);
ships/boats — 18 (+0);
automotive equipment and tankers — 5493 (+7);
special equipment – 285 (+3).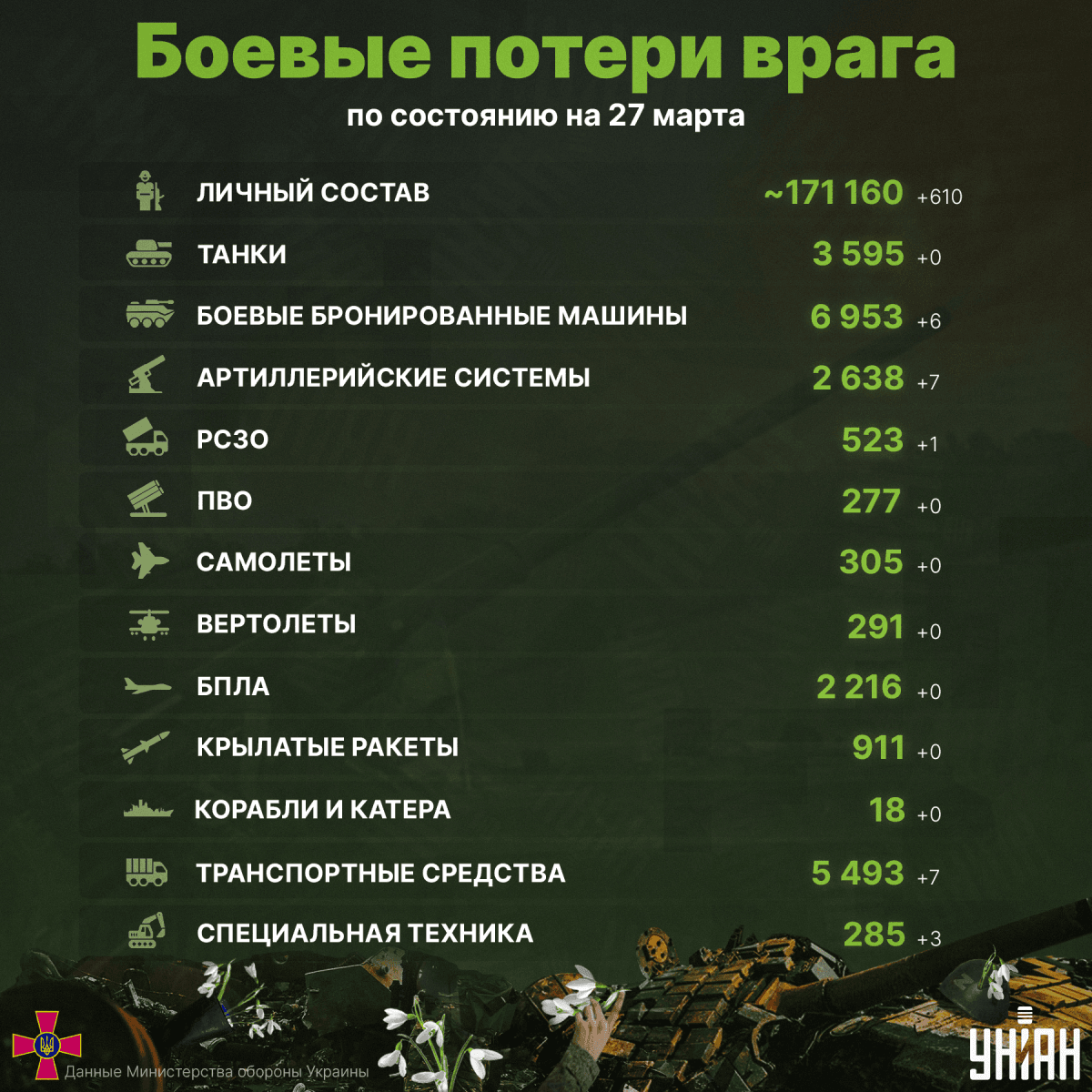 Enemy losses in Ukraine: up-to-date information
The rashists concentrated their main efforts on the Kupyansky, Limansky, Bakhmutsky, Avdeevsky and Maryinsky directions. During the day, the Armed Forces of Ukraine repelled more than 60 enemy attacks.
Yesterday, March 26, the border guards destroyed the lair of the "Wagnerites" in Bakhmut. Thanks to aerial reconnaissance, they calculated the location of the concentration of mercenaries, and then used mortars.
On the same day, it became known about the liquidation of one of the leading Russian officers – Dmitry Lissitzky. He was involved in the organization of the Ilovaisk cauldron for Ukrainian defenders in 2014.
According to military expert Alexander Kovalenko, the Armed Forces of Ukraine are "utilizing" PMC "Wagner". The leader of a private military company, Yevgeny Prigozhin, can no longer compensate for huge losses by recruiting convicts.
You may also be interested in the news: