The British touched the network, creating monuments to dead pets (photo, video)
His pieces are in private collections around the world.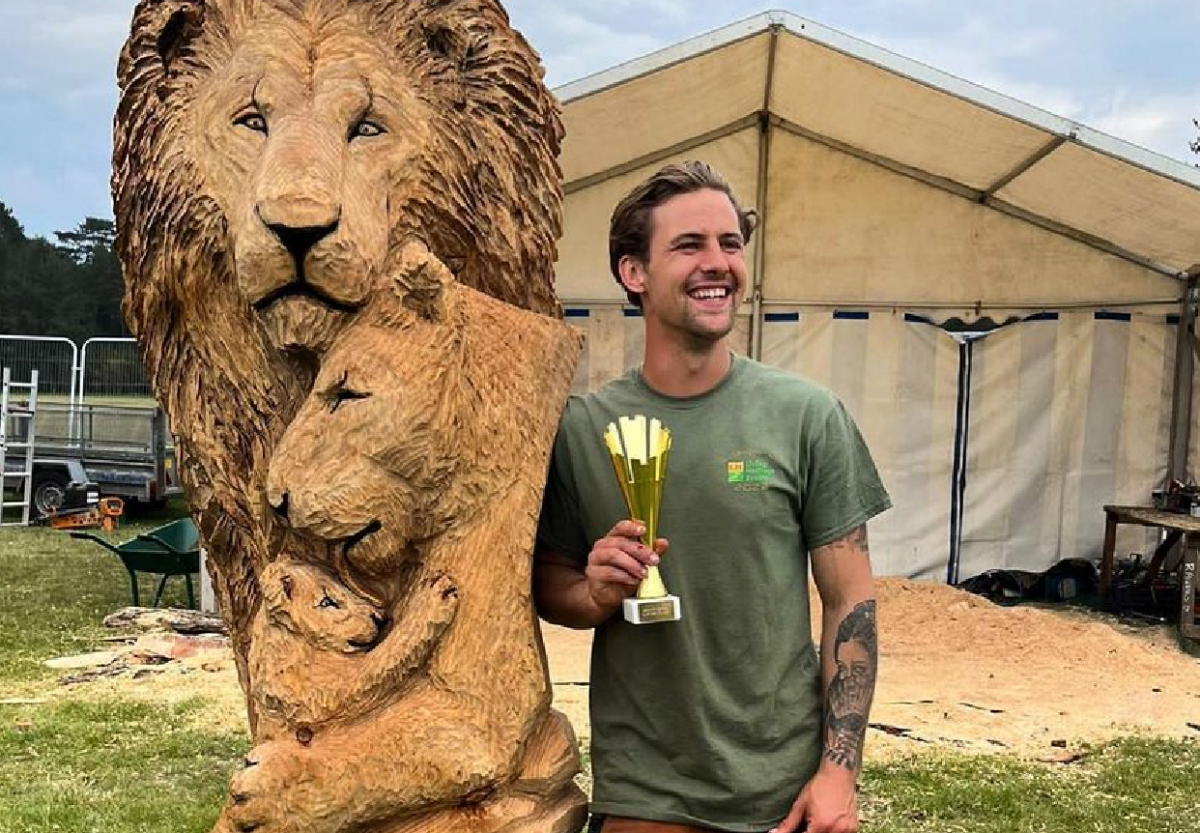 British sculptor Michael Jones makes lifelike sculptures of dead dogs from tree trunks. In this way, he helps the owners cope with their loss and immortalize the departed pet.
Jones is so popular that orders from him are made by people not only from the UK, but from all over the world. Until mid-2024, the acceptance of new applications is suspended due to the large number of customers.
Note that the man began his career as a carpenter, creating furniture and other interior items from wood. Over time, Jones moved on to more artistic projects – he was inspired to create sculptures of animals by his love for dogs.
Products by Michael Jones really amaze with their realism and detail. He carefully studies the anatomy of each breed of dog and tries to convey their features in his work.
Michael Jones uses natural wood, covers the finished figure with paint and varnish.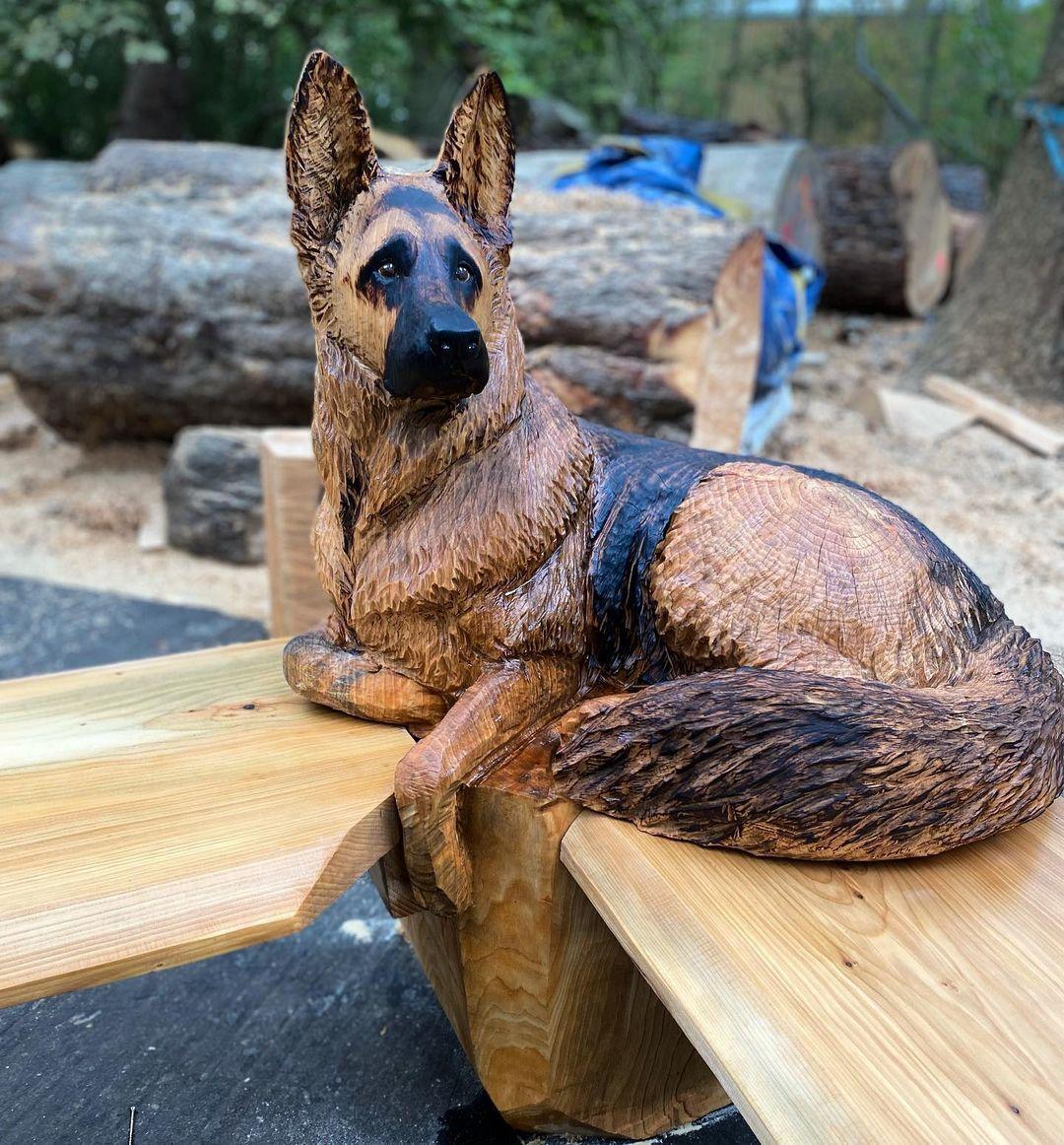 The concept of the sculpture depends on the customer's request, but judging by the man's portfolio on Instagram, he makes not only small and large dogs, but also other animals. For example, horses.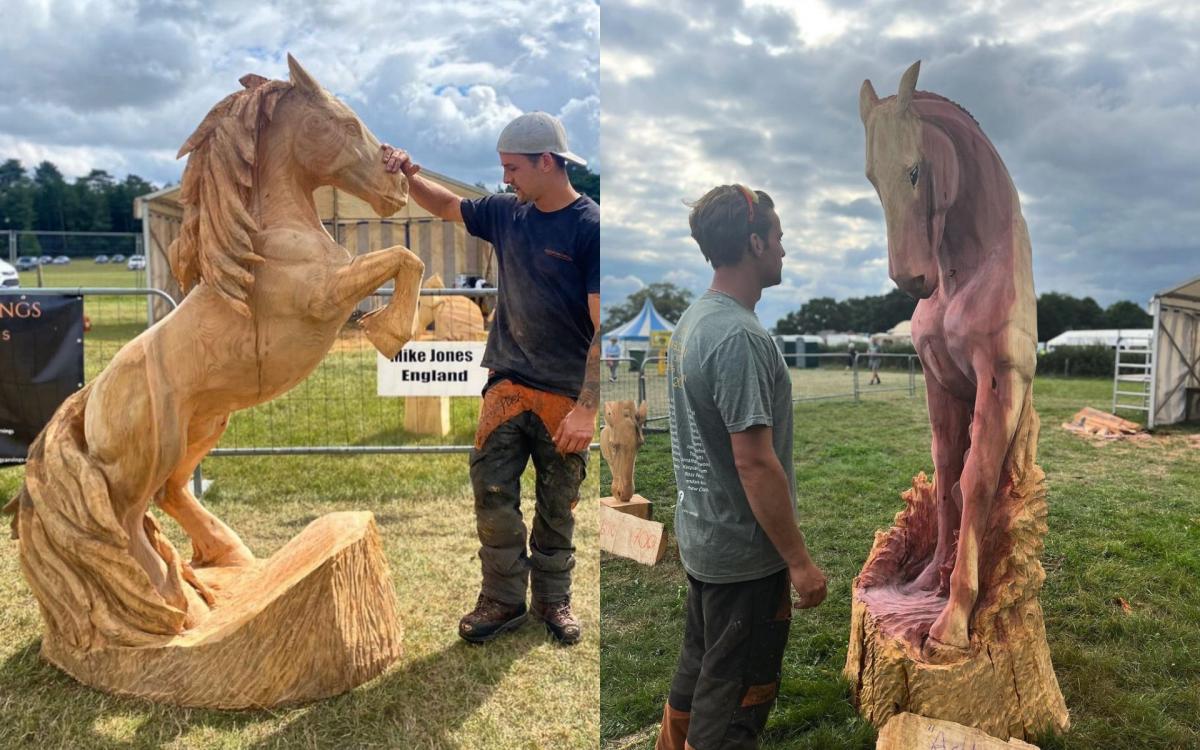 These realistic renderings are created using a chainsaw, an angle grinder and a dremel. From afar, the product can be confused with a real dog!
The Briton sells his work through galleries and on his website. His sculptures are in private collections around the world, and you can read hundreds of grateful reviews on the Instagram blog.
Social media reaction
"Two months ago we lost our beloved bully… What you do is amazing. I cry over every sculpture"
"Thanks to Jones, we now have a sculpture of our Eskimo (animal name, – ed.). At first we wanted to do taxidermy, but this option turned out to be better"
"Amazing work! You are amazing! Keep creating!"
"You are just wonderful in this business! It is clear that this is a true calling, and that you love it!"
Earlier, UNIAN wrote that the woman won a large amount in the lottery, but the joy was short-lived.
You may also be interested in the news: