China called the Vietnamese shelf with deposits of Russian companies "its jurisdiction"
The Vietnamese Navy sent a Coast Guard ship to monitor the actions of the Chinese military.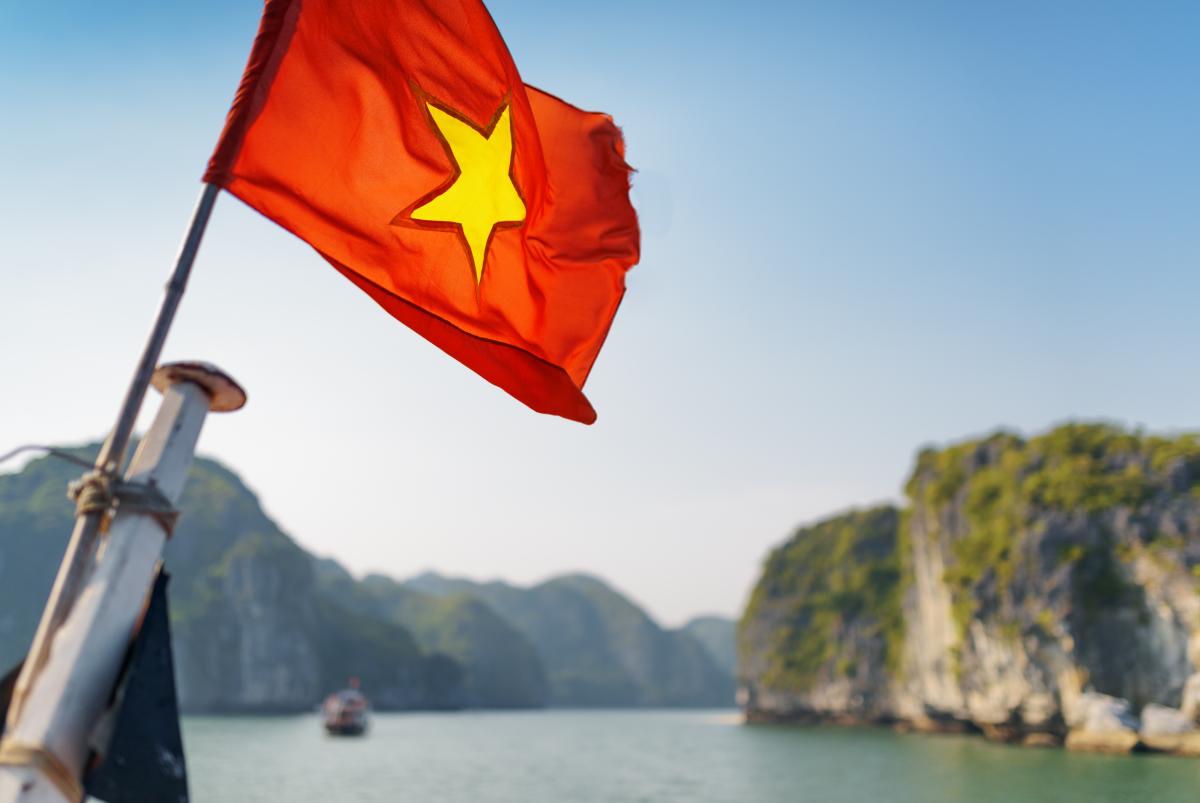 Chinese warships have begun regularly patrolling the South China Sea, where oil and gas fields of Russian companies are located. These facilities are located in the exclusive economic zone (EEZ) of Vietnam and are managed by Zarubezhneft and Gazprom.
This is reported by Reuters, citing data from tracking ships at sea. Since January 2022, Chinese warships have entered directly into the exploration blocks at least 40 times. We are talking about blocks 06-01, where Zarubezhneft is a shareholder and operator, as well as blocks 05-03, in which Gazprom owns a stake.
The Chinese Foreign Ministry said that they were carrying out patrols allegedly in the zone of their jurisdiction. A Foreign Ministry spokesman said the Chinese Coast Guard patrols areas under Beijing's jurisdiction in the South China Sea while respecting international law. At the same time, the diplomat stressed that he was not aware that the patrols would go directly to the territory of the facilities of Russian companies.
China considers the area part of its vast territorial claim in the South China Sea, marked by the "nine-dotted line" – a boundary that the Permanent Court of Arbitration ruled in 2016 to be without legal basis. Beijing has built artificial islands and airfields on some reefs and islands in the sea, causing widespread concern in the region and in the US.
Chinese ships followed almost identical routes at least 34 times last year, Reuters notes. The blocks that came under Beijing's military patrol are located 630 nautical miles from the Chinese island of Hainan. According to Reuters, Chinese ships began calling at Zarubezhneft facilities in November.
"China is asserting its jurisdictional rights over offshore energy resources and has used the Coast Guard to put pressure on countries in the region," said Ian Storey, senior fellow at the ISEAS-Yusof Ishak Institute in Singapore.
The Vietnamese Navy has sent a Coast Guard ship to monitor the actions of the Chinese military, Reuters notes. Vietnam intends to protect its rights in the South China Sea, the country's Foreign Ministry said.
What is an exclusive economic zone
Exclusive economic zones typically extend 200 nautical miles (370 km) beyond its coasts. Under international law, a country's territorial waters, in which it can control all activities, typically extend about 12 nautical miles from its coasts. Conflicts can arise where such requirements overlap.
Both Vietnam and Indonesia have asked China to avoid these areas in their EEZs, although these zones are not territorial waters and have no navigational restrictions under international law. The patrols mirror the actions of the Chinese Coast Guard in other parts of the South China Sea, where such vessels have been used to assert territorial claims.
You may also be interested in the news: