An explosion on a gas pipeline again thundered in Russia: a column of flame can be seen for kilometers (video)
It is noted that the relevant services are waiting for the gas to burn out.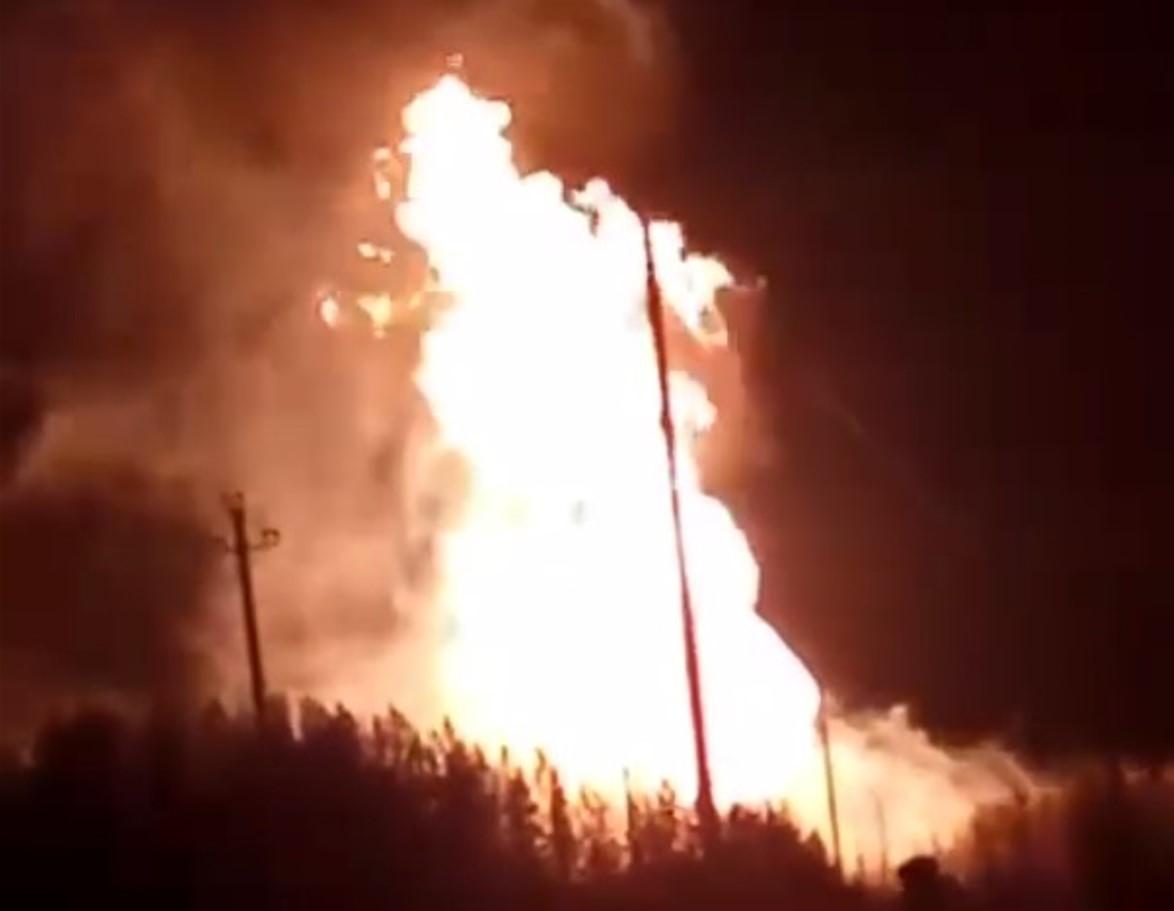 A powerful explosion occurred on the Yamburg-Yelets gas pipeline in the Sverdlovsk region of the Russian Federation. The column of fire is visible for tens of kilometers.
Russian media report that a gas pipeline depressurization occurred in the village of Pelym. The published footage shows a huge pillar of fire.
Fire and maintenance crews arrived on the scene, but they will be able to get to work when the remaining gas burns out. As a result of the incident, according to preliminary information, no one was injured.
"Yes, there was an explosion on the gas pipeline. There were no people there.
Explosions of gas pipelines in Russia – what is known
This is not the first time that the Russian gas pipeline "cannot withstand" the pressure. So, the pipeline with gas for Europe exploded. The incident on the main gas pipeline occurred after the EU agreed on a ceiling price for gas from the Russian Federation.
On March 13, 2023, an explosion also occurred on a gas pipeline in the Yaroslavl region, after which a fire broke out. The accident occurred due to a rupture in the connection of the coastal and underwater parts in the Myshkinsky district near the village of Yeremeitsevo.
You may also be interested in the news: