How to grow dahlia flowers that all neighbors will envy: the secrets of experienced gardeners
A bright flower bed can perfectly decorate any home.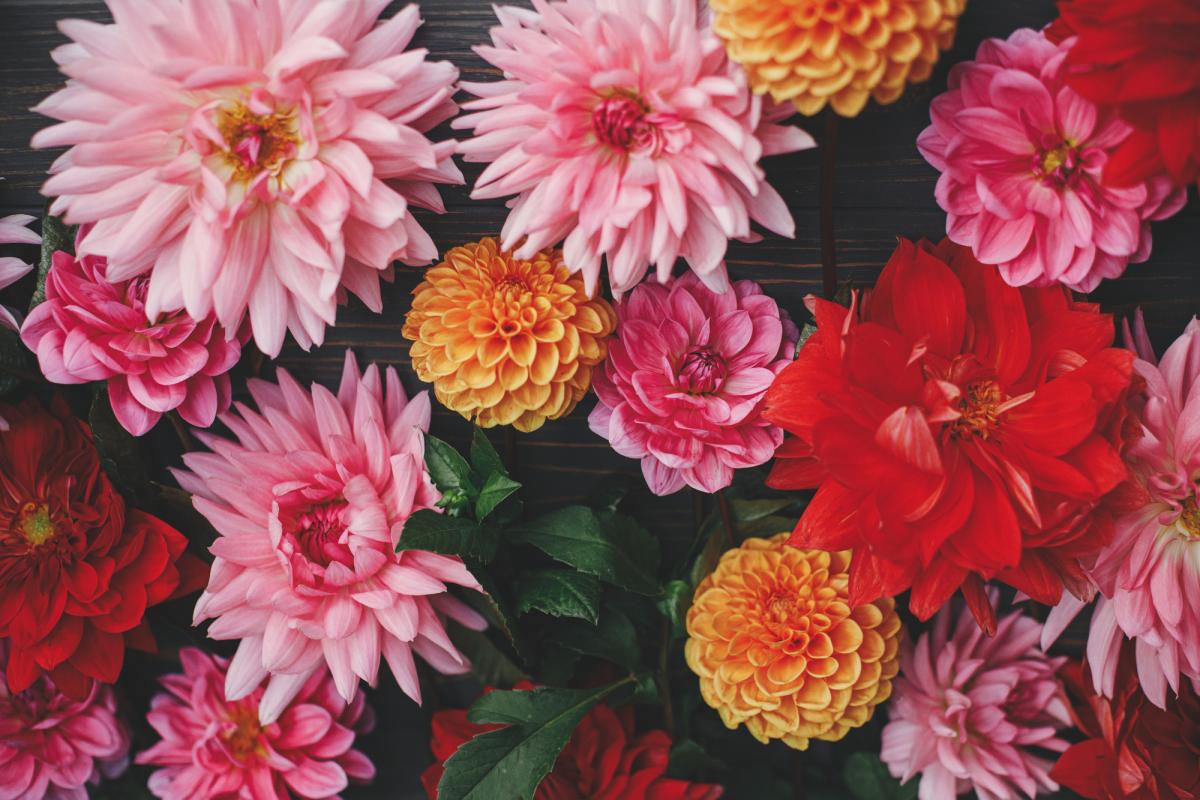 Lush and colorful dahlia buds are able to cheer up even on the most unfortunate day. However, even such seemingly unpretentious flowers in care have their own subtleties of cultivation and care.
Earlier we talked about how to grow chrysanthemums and violets.
How to germinate dahlias
First you need to prepare the tubers for planting. To do this, remove all dry or rotten stems and roots. The cut must be treated with brilliant green to protect against diseases. If you don't know how to wake up dahlia tubers, then there is a simple algorithm:
We fill the pot with peat or sand and bury the tubers there. The upper parts should remain above the ground so as not to interfere with the awakening of the kidneys.
We expose the container with flowers in a bright and warm place.
We make drainage holes in the pot, if there are none. This is necessary so that moisture does not stagnate.
We water the flowers regularly.
Perfect time when to germinate dahlias in springoccurs in late April – early May.
They can be planted in open ground only when warm weather stabilizes and there are no cold nights. This is the only way to protect plants and ensure their good growth.
When to dig up dahlias
It is best to do this in October-November, when the first frosts come. This is necessary so that the underground part of the dahlias ripens and prepares for rest, and the upper part is slightly "grabbed" with frost.
The stems of the plant must be cut off, leaving about 10 cm above the soil surface. Then we dig around the dahlias in a circle and carefully remove them from the ground. No pull or pull – you can break or tear off the tubers. This is best done in dry weather.
In preparation for wintering, wash the tubers to remove fungal spores and pest eggs, and then dry. It is best to store them in a dark, cool place.
You may also be interested in the news: