PMC "Wagner" built a "nest" among the cellars of the champagne factory in Bakhmut – media (photo)
Among the pile of bottles, Russian mercenaries are allegedly training their shooting skills.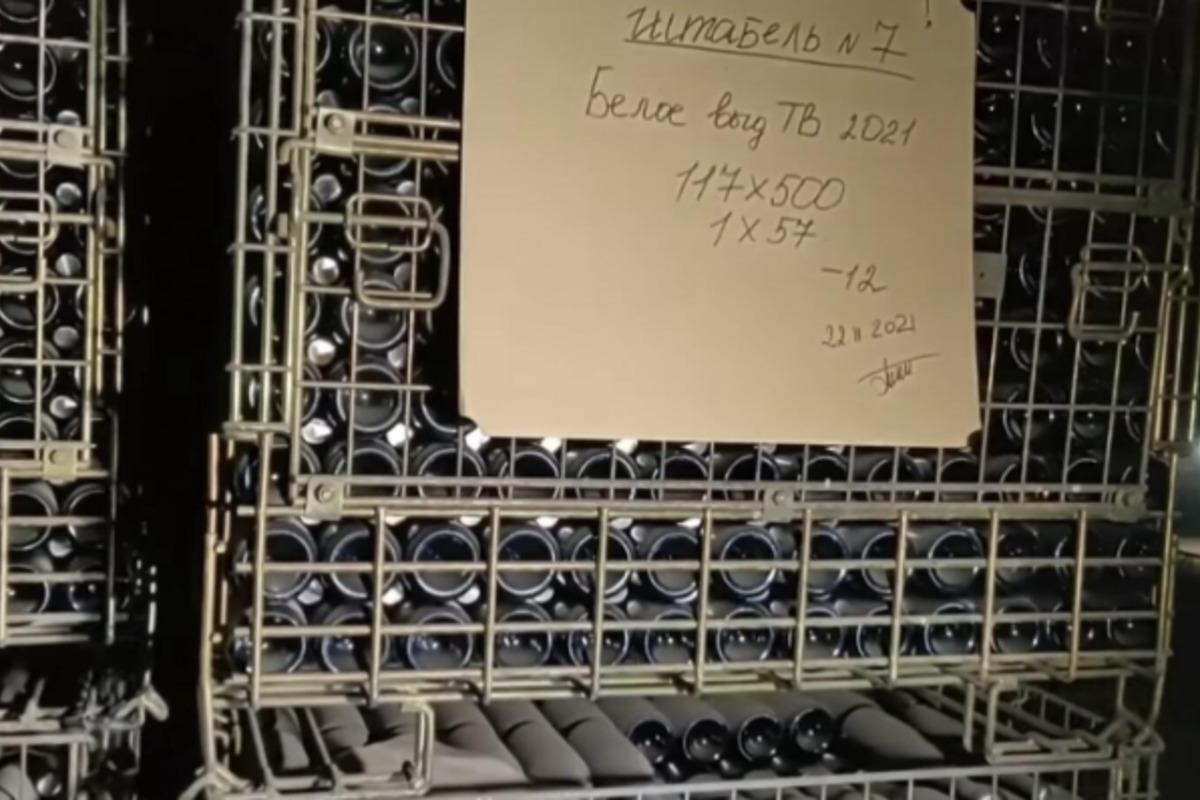 Mercenaries of the Russian private military company (PMC) "Wagner" have built a "nest" for themselves in the cellars of the Artyomovsk sparkling wine factory in Bakhmut (Donetsk region). Earlier, the founder of PMC Yevgeny Prigozhin said that the militants were going to linger in the Ukrainian city.
The review of the "military city" was conducted by the Russian "correspondent" of the Izvestia publication, Sergei Prudnikov. The frame showed the headquarters, hospitals and shooting ranges located in the wine catacombs of the plant.
In one of the key workshops of the plant there are huge containers, in which thousands of liters of wine were stored until recently, and one of the halls contains finished products: only one rack contains about 500 bottles of wine, and there are many of them among the catacombs.
According to the "Wagnerites" themselves, they do not touch alcohol and do not conduct "tastings", but only sometimes use bottles "that lie idle." On them, mercenaries work out their shooting skills.
It is noted that PMC mercenaries equipped the corresponding base at the beginning of 2023. The frame also showed a bunker with steel doors and walls.
Named the approximate number of "Wagnerites" near Bakhmut
Recall that the other day the head of the Joint Chiefs of Staff of the United States, General Mark Milli, named the approximate number of Russian mercenaries of the Wagner PMC who are fighting at the front near Bakhmut (Ukrainian city in the Donetsk region).
He noted that now there are approximately 6,000 militants there. About 20-30 thousand more are the military, whom the "Wagnerites" temporarily recruited under Bakhmut.
Military experts say that Russian mercenaries are suffering huge losses in this direction. According to Alexander Kovalenko, the losses of PMCs near Bakhmut can lead to the final liquidation of the criminal group.
You may also be interested in the news: