Russia wants to use Moldova following the example of Belarus in the war against Ukraine – Sandu
It is in Russia's interest to have corruption, chaos and corrupt politicians in Moldova that they can buy, Maia Sandu said.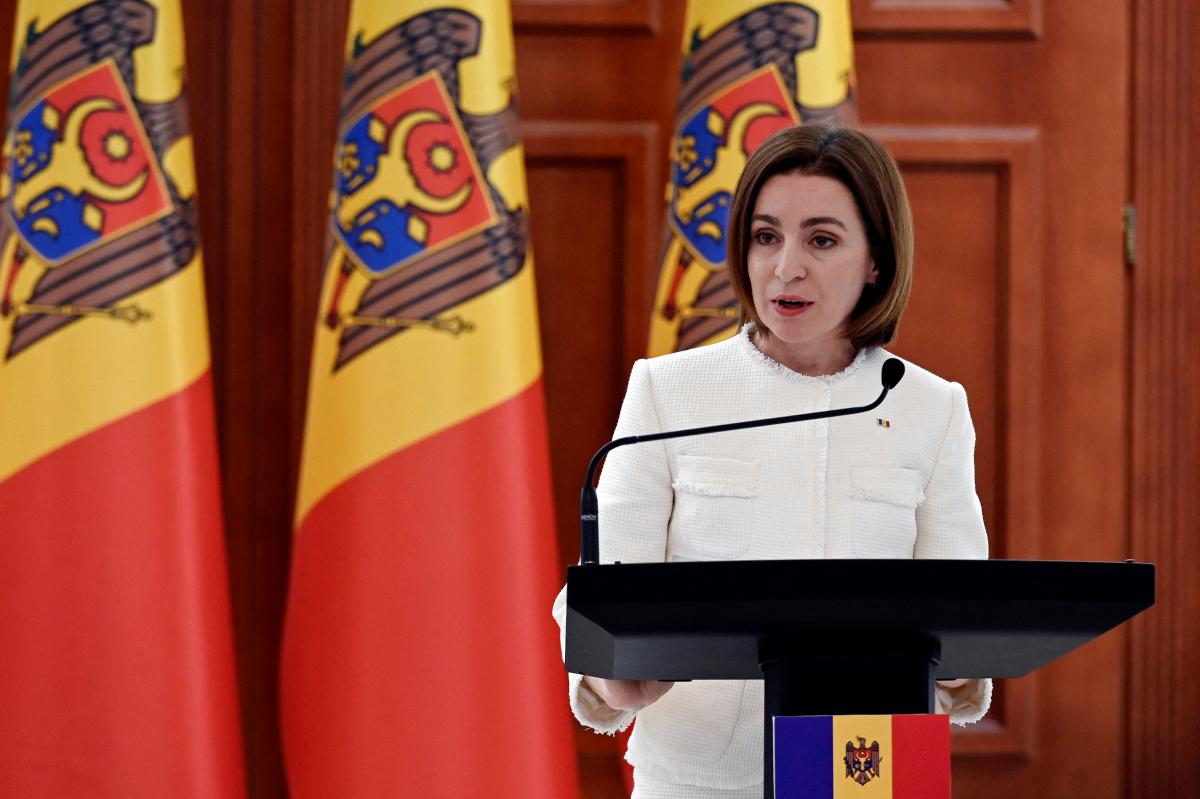 The Kremlin wants to put pro-Russian representatives in the leadership of Moldova in order to be able to use Moldova in the war against Ukraine.
This was stated by President Maia Sandu in an interview with Vocea Bessarabiei. She noted that Russia is trying to overthrow the legitimate power in Moldova, and Chisinau has more and more evidence of this.
"The Russian Federation is trying to install a pro-Russian government in Chisinau in order to use the Republic of Moldova, including against Ukraine, as it does, for example, in the case of Belarus. You have seen the recent statements by the Kremlin authorities that they will place nuclear weapons on the territory of Belarus. This is exactly what the Russian Federation wants to do in the case of Moldova, only today in Moldova there is an independent government elected by the citizens, which works for the benefit of the citizens and the state, and therefore cannot be used in the way that a pro-Russian government could be used," Sandu said.
The head of state also believes that Russia will not stop trying to destabilize the situation in Moldova. She noted that it is in Russia's interests to have corruption, chaos and corrupt politicians in the country, which she can buy and use in her own interests to control this territory.
"This is done in order to control the territory. It is much easier to control the territory where chaos, poverty, corruption reigns than a country that is firmly on the democratic path, with strong institutions that prevent Russia from interfering in the internal affairs of Moldova. Therefore, it is quite obvious what he is trying to do Russia. But it's not the Kremlin's business, what we do. We want to build a country where people feel safe," Sandu stressed.
The situation in Moldova
As UNIAN reported, in November 2022, Maia Sandu accused the Russian special services of trying to undermine the situation inside the country, using pro-Russian Moldovan parties for this. Later, she stated that the Russian Federation is waging a hybrid war against Moldova, trying to destabilize the situation in the country. She noted that Ukraine defends not only its own freedom, but also the freedom of its country.
Last year, the head of the Intelligence and Security Service, Alexandru Musteata, said that Russia planned to invade Moldova in early 2023. Moscow has not yet abandoned this option, but it will depend on the development of the war in Ukraine.
In February, the President of Moldova spoke about the plans of the Russian Federation to carry out a coup d'état in the country, details of which she received from Ukrainian intelligence.
You may also be interested in the news: