Singer Sedokova ran away from her husband (photo)
The disgraced artist suddenly decided to fly away from her chosen one.
Singer Anna Sedokova, who forgot about Ukraine and built a career in the Russian Federation for many years, and now is stubbornly silent about a full-scale war, surprised fans. The disgraced artist ran away from her husband, basketball player Janis Timma.
First, Sedokova announced a new album. And then it turned out that she decided on global changes.
On her Instagram page, the singer tried to explain her decision. She also revealed that she had flown away from her husband along with her young son Hector.
"And yes. We flew away. I made an important decision in my life – to fly away from Puerto Rico and not be with my husband," wrote Sedokova.
According to Sedokova, she came to this decision for the sake of her work. The singer allegedly wants to "concentrate on the release of the album." However, why for the sake of this it was necessary to suddenly fly away and leave her husband – she did not explain.
Relations between Sedokova and Timma
The singer's romance with the basketball player became known in 2019. At first, Sedokova was afraid to talk about new relationships, she had many men, but all her love stories ended in scandals and high-profile partings.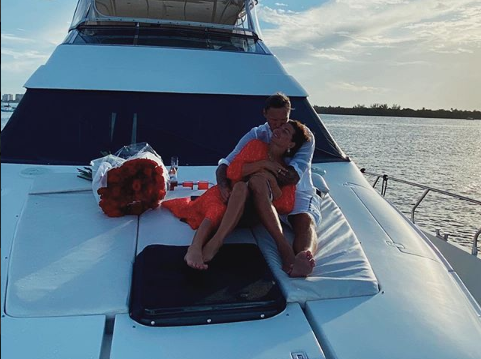 In 2020, Sedokova and Timma secretly got married. The basketball player became the third husband for the singer. Sedokova's first husband is football player Valentin Belkevich, from whom she gave birth to a daughter, Alina. The second husband of the singer was Maxim Chernyavsky, from a businessman, the artist gave birth to a girl, whom they named Monica. Before Timma, Sedokova also met with Artem Komarov, from whom she gave birth to a son, Hector.
You may also be interested in the news: