The liquidation of the propagandist Tatarsky: the expert explained who benefits from it
Tatarsky has been a frequent critic of the Russian defense minister over the past year.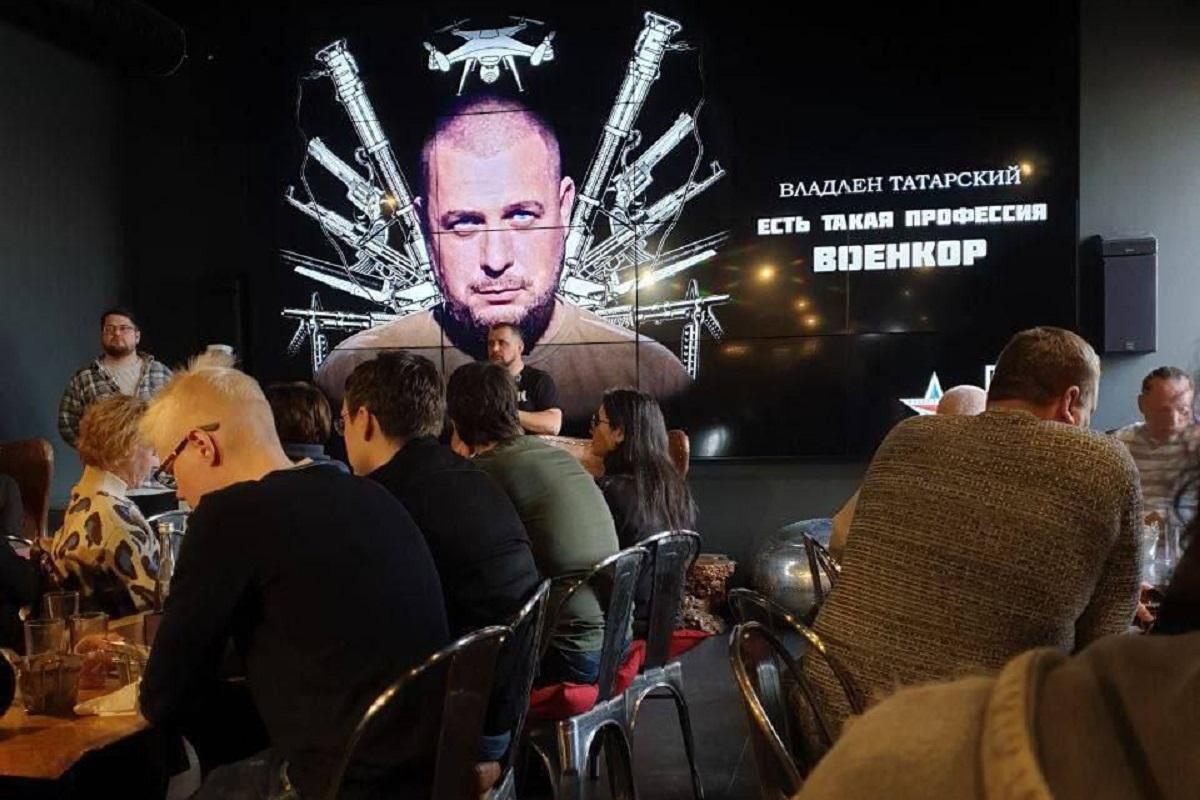 Military-political observer Alexander Kovalenko believes that the murder of the Russian "military correspondent" Vladlen Tatarsky is an intra-departmental confrontation between representatives of the power structures of the Russian Federation.
On the air of the Espresso TV channel, the expert recalled that since 2022, Tatarsky began to support the owner of Wagner PMC Yevgeny Prigozhin and criticized Russian Defense Minister Sergei Shoigu.
"There is a certain pool of Russian military propagandists, which is under the patronage of the Russian Ministry of Defense. For example, Komsomolskaya Pravda is completely controlled by the Russian Ministry of Defense, but from the second half of 2022 this publishing house began to constantly criticize the ministry, as well as support PMC Wagner and Yevgeny Prigozhin The undermining of Tatarsky is a signal to other propagandist correspondents not to support the Wagner PMC, which is a law enforcement agency and an affiliate of the FSB," Kovalenko suggests.
According to him, the Russian Defense Ministry is currently unable to integrate its PMCs, including Redut and Patriot, into the combat zone and provide them with appropriate PR.
"This Vladlen Tatarsky from the very beginning was under the leadership of the Main Directorate of the General Staff of the Armed Forces of the Russian Federation, that is, relatively speaking, the GRU, and this is a branch of the Ministry of Defense of the Russian Federation. But it was in 2022 that Tatarsky began to support Yevgeny Prigozhin, whose Wagner PMC is a power branch of the FSB. This two competing offices, respectively, we conclude that Tatarsky was removed precisely for criticizing Sergei Shoigu, because you don't have to bite the hand that fed you all these years," the observer believes.
Liquidation of Tatarsky: what is known
On Sunday, April 2, 2023, a powerful explosion was heard in one of the cafes in St. Petersburg. The propagandist and "military commissar" Vladlen Tatarsky, whose real name is Maxim Fomin, spent a creative evening there. He died on the spot.
A few hours later, the Russian security forces announced the arrest of the suspect. It was reported that a girl named Daria brought a figurine to Tatarsky's creative evening, which subsequently exploded.
Despite this, the Kremlin still blamed Ukraine for the liquidation of Tatarsky's propagandist. So, Putin's press secretary Dmitry Peskov said that the "Kiev regime" could be behind the murder of Tatarsky.
You may also be interested in the news: