The murder of Tatarsky: a full video of the liquidation of the propagandist appeared
The footage shows how the propagandist unpacks the gift, which subsequently exploded.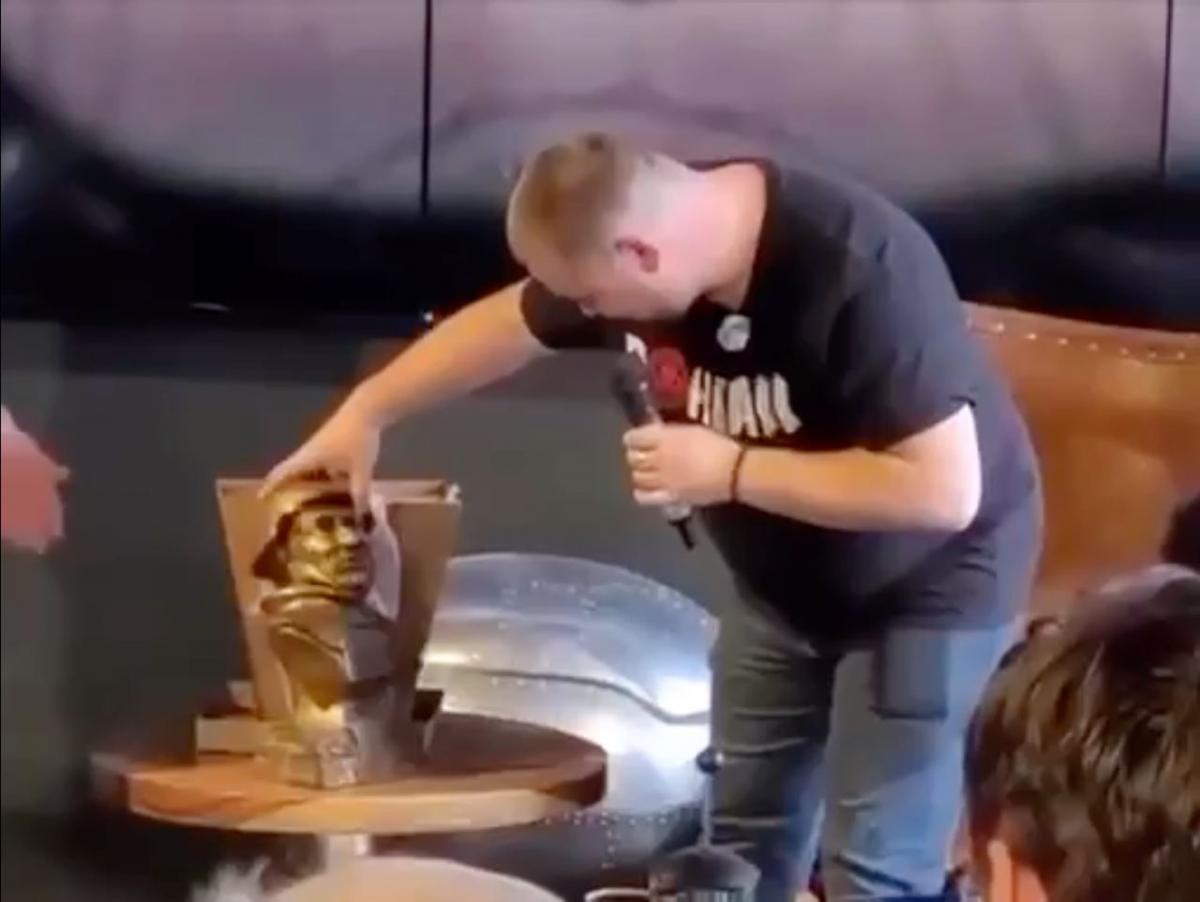 A video of the last seconds before the explosion in a cafe in St. Petersburg appeared on the network, where the Russian propagandist, Ukrainophobe and "military correspondent" Vladlen Tatarsky (real name Maxim Fomin) was liquidated.
The explosion in the institution thundered on Sunday, April 2, 2023. Russian special services say that the figurine, which was presented to the Tatar by one of the visitors of his creative evening, detonated.
The footage shows the propagandist unpacking the gift.
"Golden! Golden Vladlen, wonderful," he said of the figurine.
A few seconds later, an explosion thundered in the cafe. The propagandist died on the spot.
What is known about Vladlen Tatarsky
Propagandist Vladlen Tatarsky, whose real name is Maxim Fomin, was born in Makeevka, Donetsk region.
From 2011 until the occupation of part of the region by Russia, he served a sentence for robbery in a prison in Gorlovka. After the Russian invasion of the Donbass in 2014, Tatarsky fought in the ranks of militants against Ukraine.
"Voyenkor" was known for its anti-Ukrainian statements and over the past year has actively supported the owner of PMC "Wagner" Yevgeny Prigozhin and criticized the Russian Defense Ministry. Military expert Alexander Kovalenko suggests that he could have been killed because of this.
As you know, on April 2, Tatarsky held a creative evening in St. Petersburg, Russia, where he was liquidated as a result of an explosion. Although a girl named Daria has already been detained on suspicion of the murder of a propagandist, the Russian authorities blame Ukraine for everything. Putin's spokesman Dmitry Peskov said that the "Kiev regime" could be behind everything.
You may also be interested in the news: