Hungary promises to keep the transit of Ukrainian agricultural products
Recently, the Hungarian government temporarily banned the import of grain and oilseeds, as well as other agricultural products, from Ukraine.
Hungary, which has banned the import of agricultural products from Ukraine, promises to keep the transit of Ukrainian agro-industrial products through its territory.
According to the Ministry of Agrarian Policy and Food of Ukraine, Minister Mykola Solsky held an online meeting with Hungarian Minister of Agriculture Istvan Nagy. In particular, the parties discussed the situation with the export of Ukrainian agricultural products to Hungary.
Solsky noted the need to continue negotiations to reach agreements on the export of Ukrainian agricultural products and the unacceptability of unilateral decisions.
Read also: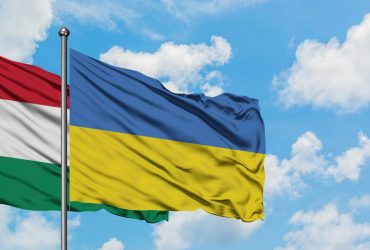 "For his part, the Hungarian Minister of Agriculture assured that transit for Ukrainian agricultural products will continue in the future," the message says.
At the same time, the parties agreed to hold consultations and meet again in the near future.
The ban on the export of Ukrainian agricultural products – what you need to know
Hungary, following Poland, banned the export of Ukrainian grain and other agricultural products. In addition, the decision to temporarily ban the import of Ukrainian agricultural products was also announced by the Minister of Agriculture of Bulgaria.
In Poland, this decision was preceded by many days of protests by farmers' associations, who were outraged by the decline in market prices and the inability to sell their own products due to the large influx of Ukrainian grain.
These protests eventually even led to the dismissal of Poland's minister of agricultural policy, Henryk Kowalczyk.
On April 16, Poland reported that the ban would also apply to the transit of Ukrainian grain to third countries.
The European Commission, reacting to such statements by Poland and Hungary, noted that trade policy is the exclusive competence of the EU, and therefore such unilateral actions are unacceptable.
You may also be interested in the news: