Fighting in Bakhmut near the railway station in the city center – ISW
At the same time, the attacks of the "Wagnerites" on Khromovo and Ivanovskoye near Bakhmut failed.
The Russian invaders continue their attempts to capture Bakhmut, as a result of which the Wagner mercenaries advanced in the north-west of the city.
This is stated in a recent review by the Institute for the Study of War (ISW). Analysts noted that the mercenaries probably captured three city blocks, but it is not yet clear what those blocks are. In addition, fighting continues in the area of ​​the railway station in central Bakhmut.
At the same time, according to the report, the attacks of the "Wagnerites" on Khromovo (north-west of Bakhmut) and Ivanovskoye (3 km south-west of Bakhmut) were unsuccessful.
Read also: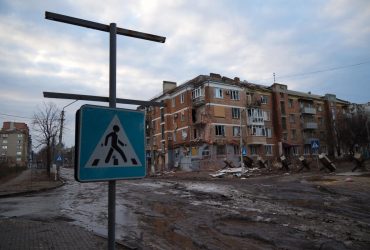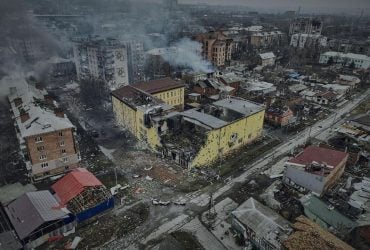 In addition, the Institute's experts noted that Russian troops began using modified FAB-500 bombs equipped with guidance systems at least since April 17 to strike at Bakhmut.
Also in the report, analysts drew attention to the fact that the Russian occupiers continued to carry out ground strikes along the Avdeevka-Donetsk line and advanced to the H-20 highway northeast of Krasnogorovka. At the same time, they carried out unsuccessful attacks near a number of settlements in the Donetsk region. Also unsuccessfully, the Russians tried to break through the defense of the Armed Forces of Ukraine in the area of ​​​​Pervomaisky, Nevelskoye and Maryinka.
The situation in Bakhmut
Intense fierce battles are going on in the city. The Russian occupiers do not give up their attempts to completely capture the city. To this end, the Wagner mercenaries even established interaction with the regular Russian military.
At the same time, as noted in British intelligence, against the background of the fact that they fail to capture the city, the Russians have reduced the number of troops and are curtailing offensive operations in the Donetsk region in order to redirect resources to Bakhmut.
You may also be interested in the news: