Dozens of "arrivals", a field caught fire: the Russians staged a hot Saturday in the Sumy region
Opponents, in particular, hit the Sumy region with artillery.
During the day, the Russian invaders shelled 5 border communities of the Sumy region.
This was announced on Saturday, April 22, by the Sumy Regional Military Administration. In particular, as noted, the enemy shelled the territories of Esmanskaya, Belopolskaya, Yunakovskaya, Miropolskaya and Novoslobodskaya communities, 64 arrivals from mortars and artillery were recorded.
"Esman community: on the outskirts of one of the villages, the community was hit by Russians from artillery (2 shellings) – 9 arrivals in total. As a result of the first shelling (4 arrivals), a field with corn caught fire. Belopolskaya community: the enemy fired mortars at the territory of the community – 32 arrivals and from artillery – 1 arrival. Yunakovskaya community: artillery shelling (ACS) – 4 arrivals. Miropol community: there was shelling from mortars – 4 arrivals. Novoslobodskaya community: the enemy shelled – 10 arrivals and mortar shelling – 4 arrivals, "- says in the message.
The UVA also informed that, according to the military, no formation of enemy offensive groups near the state border has been detected so far.
Read also: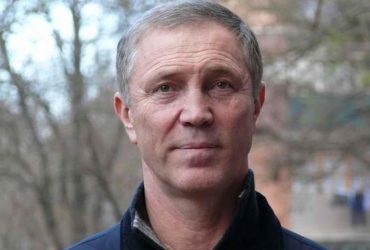 The situation in the Sumy region – now it is worth knowing
The enemy has already shelled the settlements of the Sumy region many times, there are destructions, injured and dead.
In particular, at the end of March, enemy Su-35 fighters launched more than 10 guided bombs and one Kh-31P missile in the Sumy region at night. Two people became victims of the enemy strike, and another 10 were injured.
You may also be interested in the news: