A fatal accident occurred in the Vinnitsa region: there is a dead and injured (photo)
Two small children were injured.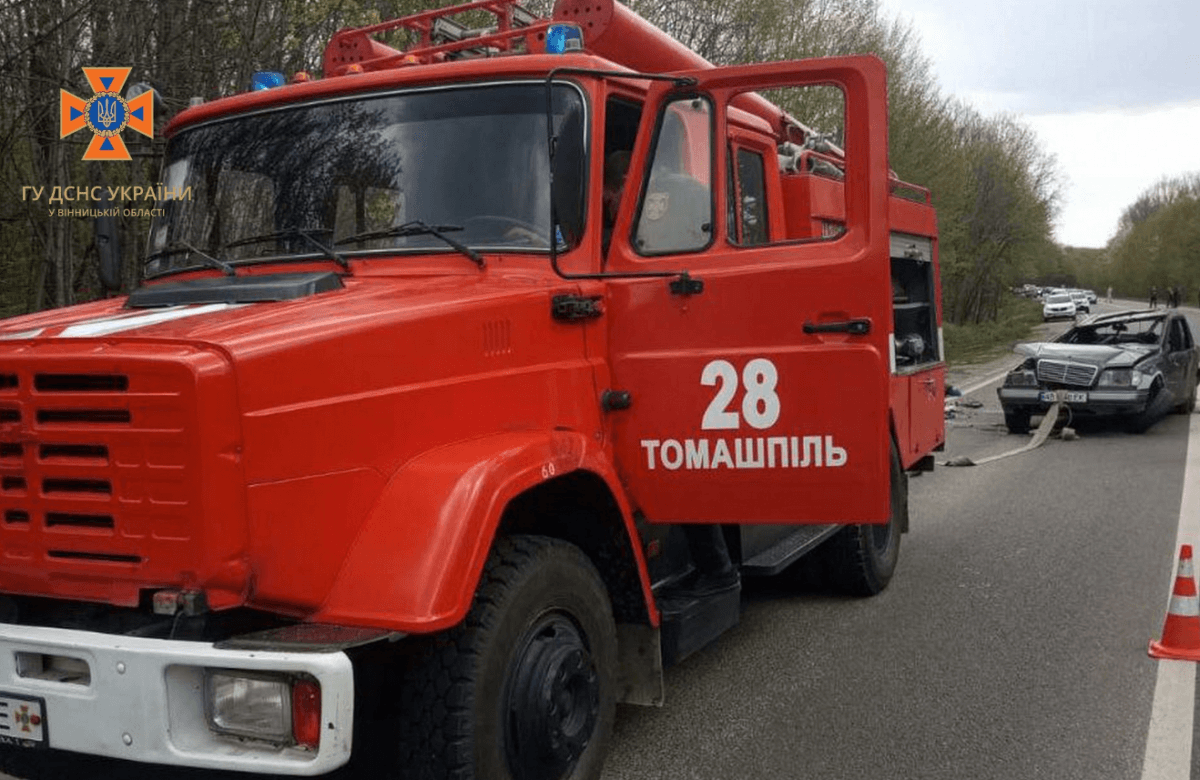 On Sunday, April 23, in the Vinnitsa region there was a traffic accident with the dead and injured.
According to the State Emergency Service of Ukraine, they were informed about the accident outside the village of Vapnyarka of the Tomashpol territorial community of the Tulchinsky district at 12:14. Arriving rescuers found that the driver was blocked in the car, she showed no signs of life.
Five passengers were injured, including two children aged 10 and 3. Rescuers unblocked the body of a 52-year-old woman from the salon. Two adults and one child were taken to the hospital, while two others did not require hospitalization.
Road accident in Ukraine: latest news
As UNIAN reported earlier, on April 15, a terrible accident occurred on the Zhytomyr-Chernivtsi highway, because of which the police had to block traffic.
Another traffic accident occurred in the Svyatoshinsky district of Kyiv. There, rescuers had to unblock the driver, who was squeezed between the seat and the dashboard.
The other day in the Fastovsky district of the Kyiv region, a passenger car and a tractor collided. And in the Lviv region, a woman had an accident, fled the scene of an accident, and then set a dog on the police and hit a patrol car with a machete.
You may also be interested in the news: