With "Katyusha" and tricolor: the Russian Federation staged a victorious "Immortal Regiment" in Africa (video)
This is the third such action in the Congo.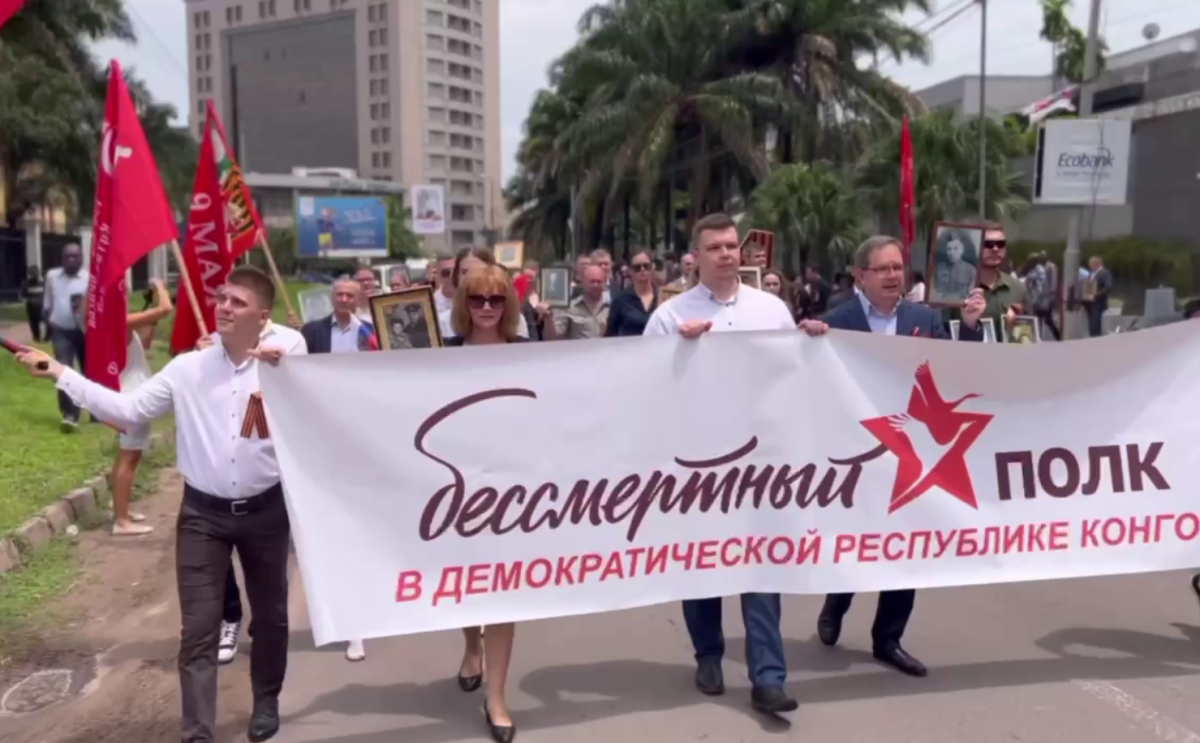 Against the backdrop of a full-scale war against Ukraine, Russia canceled the Immortal Regiment propaganda campaign on its territory, but held one in the Democratic Republic of the Congo.
According to the RIA Novosti propaganda agency, the rally took place in the country's capital, Kinshasa, on May 1. About 100 people took part, including employees of the Russian embassy.
"About a hundred people marched through the streets of Kinshasa, among them – personnel, compatriots, Russian military observers and police of the UN Stabilization Mission in the DRC and Congolese sympathetic to Russia," says Alina Mirzakhanova, press attache of the Russian diplomatic mission in the DRC, noting that such the action is carried out for the third time.
In a video posted by propagandists, protesters march with placards and a Russian flag and sing the popular Soviet military song "Katyusha".
Cancellation of the action Immortal Regiment in Russia
The "Immortal Regiment" is a patriotic propaganda action held in Russia on May 9, when the country celebrates Victory Day. Usually it takes the form of a procession with portraits of World War II veterans, but this year it will not take place in its usual form. The cancellation of the procession throughout the country was explained in Russia by "security considerations".
At the same time, British intelligence notes that behind the cancellation of the actions is the fear of the Russian authorities that the Russians will pay attention to the scale of Russia's losses in the war of conquest against Ukraine.
You may also be interested in the news: